« Another Much-Hyped Rape Claim Proves False
|
Main
|
Fifth Circuit Court of Appeals Upholds Injunction Against Obama's Executive Amnesty, Blocking Enforcement of the Amnesty Until a Full Trial on the Merits »
May 26, 2015
Hillary Clinton, The Candidate Who Will Sell You Cheap Crap
The New York Times notes that the Hillary Clinton "keepsake" shop is open, serving as yet another progressive tax on stupidity.
I guess maybe I approve of that. Frankly, we should have more progressive taxes on stupidity. It's been subsidized way too long.
So you can buy a t-shirt that looks like one of Hillary's sexless, charmless, formless pantsuits. No really -- she calls it "The Everyday Pantsuit Tee." She throws a "The" in front of it because that's what lame outlets do, they say they're selling you "The Cable-Knit Sweater" or "The Six Dollar Burger."
What Team Hillary Wants It To Say: I'm fun, fashion-forward, and not without a sense of whimsy
What It Actually Says: I work the tapioca line at the Group Home
Here's the "Stitch by Stich Throw Pillow."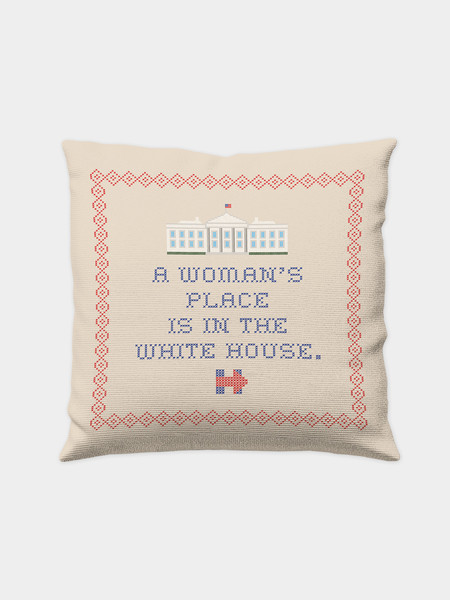 What Team Hillary Wants It To Say: A little subversive wit delivered with old-world charm
What It Actually Says: Old ladies collect throw pillows like junkies collect pill bottles
That's fifty bucks, by the way.
For $25, I'll sell you a pillow that says "There's SomethIng Deeply, Badly Wrong With Me."
This t-shirt is called "The Supporter." I think it's deliberate that "The Supporter" is a male, or sort of male, at least. I mean, he'd be on that side of the spectrum if you graphed it.
You know -- men are the supporters, #Women are the #ActionHeroes. #Progress.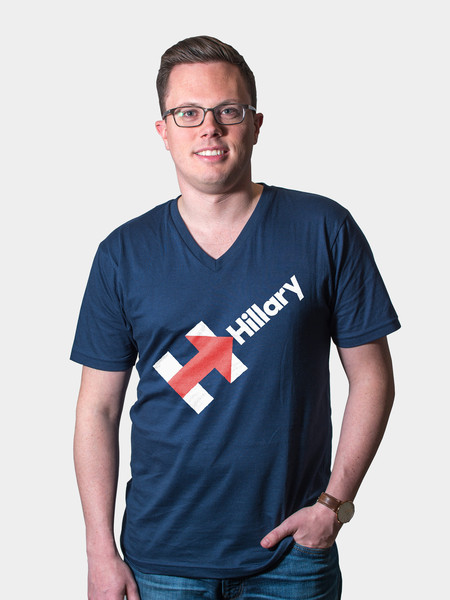 What Team Hillary Wants It To Say: Mom, Dad, I'd like to talk to you about Hillary Clinton
What It Actually Says: Mom, Dad -- I'd like to talk to you about what happened to me at summer camp

posted by Ace at
02:27 PM
|
Access Comments