« Clinton Political Advisor Sydney Blumenthal Has Been Paid by the Clinton Foundation for Years;
"Advised" Hillary on Libya at Same Time He Was Seeking Business Opportunities There
|
Main
|
Morning Thread (5-19-2015) »
May 18, 2015
Overnight Open Thread (5-18-2015)
Dire predictions are the bread and butter of the climate alarmist community. In January of 2009, NASA scientist and climate zealot Dr. James Hansen predicted eco-doom just a little sooner. "We cannot afford to put off change any longer," said Hansen. "We have to get on a new path within this new administration. We have only four years left for Obama to set an example to the rest of the world. America must take the lead."

Which hasn't happened. As an odd twist of fate, America has reduced its carbon emissions, though only as an inadvertent byproduct of economic decline and stagnation, something President Obama would rather not take credit for.

-- Benny Huang
The Pentagon has an unrivaled comic genius when it comes to naming its operations. General Weidley is Chief of Staff, Joint Task Force for "Operation Inherent Resolve". If one had to name the single quality most obviously lacking in local ground forces, in the "60-nation coalition" and in US strategists, that would be it. Iraqi troops fled their US-supplied government buildings and then, at the edge of town, abandoned their US-supplied Humvees to melt into the local population, hopefully with nothing US-supplied about their person to give them away. The Humvees and the buildings are now in the hands of Isis. That's the great thing about taking on a "60-nation coalition". When you roll over them in nothing flat, the stuff they leave behind is world-beating state-of-the-art.

Almost exactly twelve years ago, I spent two days in Ramadi - one coming, one going. I wandered around the streets, browsed the shops, ate in the cafes, all in the same suit-and-tie get-up you can see me in on stage and telly. And I got the odd surly look but no beheading. Because, in the spring of 2003, the west was still believed to be serious. Now they know we're not.

-- Mark Steyn
So the result of Obama's extension of an olive branch to the mullahs, his pursuit of realignment and peace in the Middle East, is a regional nuclear arms race.

There is a pattern here. In Iraq, Obama and his advisers were persuaded that the most malignant factor on the ground was the United States itself. So we withdrew our troops, effectively to zero. Meanwhile, Syria descended into civil war, and after some initial, ill-considered bluffing, Obama finally showed his hand, which is the same hand he always holds and always plays: He was going to take no effective military action.

...The resulting administration grand strategy is not realism, but a kind of loose noninterventionism with just enough pinpoint military action to kill the occasional terrorist and to give Americans a vague sense that something is being done to keep them safe. It is what Joseph Joffe memorably calls "self-containment," or "isolationism with drones."

-- Aaron MacLean in Isolationism With Drones
Quote of the Day IV - Wait I Thought Locally-Sourced Sustainable Production Was Good Edition
"Our culture has become obsessed of late with the virtues of the locally sourced: local vegetables, local meats, local soaps. We've heard much about the moral worth of do-it-yourselfism and the soul-enhancing virtues of shop class. But there's a darker side to locophilia and the DIY movement, a place where the self-reliance of the woodshop putterer meets the libertarian zeal of the garage gunsmith. If the growing black market in homemade firearms evokes a bygone era of small-scale experiment and chance invention, it presages a frightening future of proliferation and lethality that medieval gunsmiths could hardly have imagined."

-- Bruce Holsinger in Slate
Remember: when leftists say they want a "conversation about race," they mean-you shut up and confess your white guilt. Oh, and raise taxes.

-- Steven Hayward in Civil War on the Left, Part 19
Life's never as good as it looks on Facebook or as bad as it sounds on Twitter.
Hillary 2016, Michelle 2024, Chelsea 2032, Sasha 2040, Malia 2048
There must be a special term for government where the top office merely alternates between members of a handful of families - limited sequential oligarchy?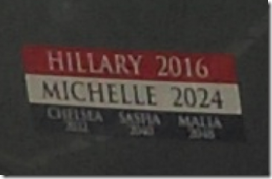 Meet the NYFD's Least Qualified New Firefighter
During her training Rebecca Wax, 33, failed the Functional Skills Training test many, many times. In fact she was only able to even finish it a single time - and that was with a time 5 minutes over the cutoff.

But thanks to her skills in political connections and threatening lawsuits she now gets to join the force anyway. Note that she already got a special waiver in 2011 to be allowed into training after the cutoff age of 29.
The FDNY for the first time in its history will allow someone who failed its crucial physical fitness test to join the Bravest, The Post has learned.

Rebecca Wax, 33, is set to graduate Tuesday from the Fire Academy without passing the Functional Skills Training test, a grueling obstacle course of job-related tasks performed in full gear with a limited air supply, an insider has revealed.

"They're going to allow the first person to graduate without passing because this administration has lowered the standard," said the insider, who is familiar with the training.

Upon graduation, Wax would be assigned to a firehouse and tasked with the full duties of a firefighter.
And note that other women in her class were able to pass the same test and are not happy with Wax's special treatment.
While Wax fell short, two other female probies in the graduating class passed the FST with flying colors.

"They're kicking butt. They're doing better than 50 percent of the class," the insider said. "When they get assigned to a firehouse, they'll be welcomed with open arms because they've done what everyone else has gone through."

Other female firefighters aren't pleased about Wax's treatment, either.

"A lot of the girls in the field are pissed because they feel like they're getting lumped into the same category of a female getting special treatment and not meeting the same standards as the males," the insider added. "It devalues what the women in the field have accomplished."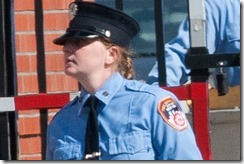 How Flawed Statistics Create Policies That Ruin Lives
Actually they're not flawed - they're simply lies made up by activists and swallowed uncritically by the MSM.
But 1-in-5 isn't the only statistic being used to create these new policies. Now that the issue is consistently in the news, other statistics with equally dubious origins are cropping up.

One is that only 2 percent of rape accusations are false. This factoid traces back to a single source (Susan Brownmiller's 1975 book Against Our Will), which in turn cites a police officer talking about a study that no one has been able to find. But from this dubious claim springs the dogma that one must therefore believe all rape-accusers to be true victims.

Couple the notion that all accusers must be believed to another statistic - that relatively few men commit the majority of sexual assaults - and the prevailing logic becomes that anyone accused of sexual assault must immediately be treated as a serial rapist, because they likely are or will be.
Exploiting Social Justice Warriors for Fun and Profit
SJWs may have sound and fury but they don't usually have any staying power. And standing your ground during the Mad Week also buys you a kind of counter-mob credibility.
The social justice left is only truly strong when it exercises lawful power - such as when it runs your company, your school, or your government. Yet even then it's often constrained by the Constitution, statutes, regulations, and contracts. When the social justice mob is confined to public shaming, its cultural power is limited to the credibility and seriousness others give it. In other words, if a target can withstand a week's worth of hashtags, Buzzfeed will post another battery of kitten photos and pop culture quizzes ("What Does Your Fave '90's Cartoon Say About Your Personality?) and the angry kids will move on.

Sometimes, however, targets can fight back and actually profit off a social shame campaign. Just ask Protein World.

...This is a valuable insight. Capitulation doesn't make the other side love or respect a company - nor will it make them buy the company's products - but standing up for your products can be seen as equivalent to standing up for the choices and values of your customers. They'll love you for it and spread the word. This is a lesson American companies - and American politicians - would do well to learn.
Strange Certifications One Can Earn Online
Lactation Consultant

If you'd like to consult women in the best ways to secret milk from their breasts, look no further than the International Board of Lactation Consultant Examiners. It seems you may need to have some clinical experience in lactation and breastfeeding, but for those of you who have put in your hours, getting validated online is a cinch.
I wonder if they sell a t-shirt with your certification on the front so that your uh 'patients' know you're all legit and stuff.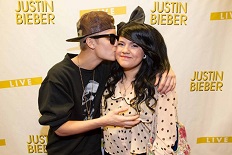 Craig Ferguson Tells His Story of Becoming Sober
Back in 2007 and he manages to make his rock bottom both funny and poignant: "one thing led to another, and I forgot to kill myself that day."
Downsides of Pot Smoking: 'Cotton Vagina'
Singapore's Prime Minister Shares His C++ Sudoku Solver Code
Hungover? Pedialyte Claims It's the Cure
It ain't just for colonoscopy prep any more.
The hydration drink, usually targeted at infants and children, now aims to alleviate your nausea, dry mouth and pounding headache. The company has launched a "See the Lyte" social-media campaign and is introducing packets of Pedialyte in orange and strawberry-lemonade flavors, handy for the purse or pocket of any partier, according to NBCnews.com.

The company's latest advertising tagline is "When last night's party threatens to ruin today, those in the know reach for Pedialyte."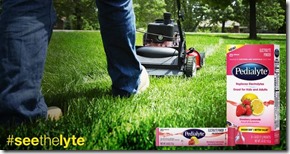 The Yahoo AoSHQ group - it's got electrolytes and shit. Works for hangovers too.
And my twitter thang.
Tonight's post brought to you by it's the time: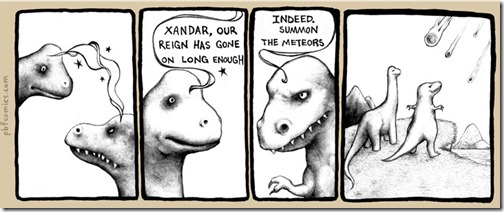 Notice: Posted by permission and approval of AceCorp LLC (not affiliated in any way with AceCorp Inc.). Please e-mail your tips to maetenloch at gmail. Otherwise pester Ace. This transaction may be recorded for quality assurance purposes.

posted by Maetenloch at
10:47 PM
|
Access Comments