« Late Zero Content Overnight Open Thread
|
Main
|
Morning Thread (5-15-2015) »
May 14, 2015
Overnight Open Thread (5-14-2015) - DO NOT BE FOOLED BY FALSE ONTS Edition
You know what it's called when kids make mistakes without adult supervision and have to wrestle with the resulting consequences? Growing up.

-- Mark Hemingway
I keep hearing about a supposed "hate speech" exception to the First Amendment, or statements such as, "This isn't free speech, it's hate speech," or "When does free speech stop and hate speech begin?" But there is no hate speech exception to the First Amendment.

Hateful ideas (whatever exactly that might mean) are just as protected under the First Amendment as other ideas. ...To be sure, there are some kinds of speech that are unprotected by the First Amendment. But those narrow exceptions have nothing to do with "hate speech" in any conventionally used sense of the term.

-- Eugene Volokh
My life would have gone along perfectly well, politically speaking, if it hadn't been for girls.

-- P.J. O'Rourke
Jester: That was some of the best flying I've seen to date - right up to the part where you got killed.
So I noticed this in a tour guide and being a Dude in good standing of course I had to check it out. The food was classic bar fare but the bar really did the whole Lebowski theme very well - nearly everything in the place had a relevant movie tie-in; even the bathroom mirrors were all Time Man of the Year editions. And yes the rug really tied the whole bar together.

And of course I also had to have a White Russian and so I discovered that a) they're pretty damn good (something I'd forgotten since my college days) and that b) having a White Russian (or two) at noon really makes the rest of the afternoon all comfortably relaxing and pleasant.

Now ordinarily this would have been the perfect time to visit the Phallus Museum but I was in search of more important things: quasi-authentic viking weaponry, some Icelandic wool yarn, and a Scandi toe (for the collection). Plus the museum was four blocks away with an admission charge of $10 and four blocks seemed awfully far to walk just to see a bunch of dried up weenies and wangs. On the other hand they did have a gift shop so maybe I chose poorly...
Oh and here was the view from my hotel room at 3am. Yep that's about as dark as it ever got.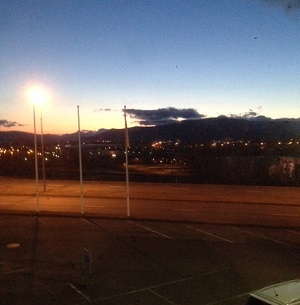 The 2010 Haitian earthquake has been bery bery good to the Clintons.
And issue a rebuttal to the NFL Wells report that actually makes some very good points. The actual evidence of routine under-inflation is very weak to non-existent when all game circumstances are taken into account so in fact there may have been no misbehavior on the part of the Patriots at all. On the other hand Tom Brady totally acted like a guilty man during the investigation.
Lawmakers Want Homeschooled Children Registered Like Dogs and Inspected by Social Workers
Lawmakers Want All Dogs' DNA to be Registered
Just like homeschooled children?
Because if there's one thing that professional feminists hate it's 1) men and 2) anyone trying to horn in on their offended-for-women gig.
Also see if you can spot the four gaping logic holes in Berlatsky's rant against a male feminist.
1955: Rosa Parks Refuses to Sit at the Back of the Bus, 2015: Women Told to Sit at the Back of a University of Western Sydney Lecture
Before you read the story just ask yourself what force in the world is allowed to discriminate, abuse, and even kill without a peep from the usual watchdog groups. Okay now you know the story.
How the IRS Tried to Steal $107,000 from a Convenience Store Owner
He made several deposits under $10,000 which they thought was suspicious. So they seized the money in all his bank accounts. But they never filed any criminal charges nor would they return the money. Eventually they offered to give him half his money back and threatened him if he ever spoke about his case in public. He sued and the IRS finally caved and gave him all his money back.
Fired B.C. Teacher Sues After Student's False Rape Accusations
The longtime teacher with a spotless record fought for his job. Ultimately, an arbitration hearing uncovered that all of the student's claims were lifted from the TV show "Law & Order: Special Victims Unit." The girl testified that she had watched every episode of the drama at least three times, and some as many as 10 times.
A New Worry For You: The Geckos
Cookie Monster Does 'Shaft' (1977)
'They say that Cookie Monster is a bad mutha...'
The 70s were a very weird time.
Yahoo group. That is all.
Come on be a smartie and join the yahoo group party! For the children. Not sure? Why do you hate kids so much?!
And my lo-fi Twitter spew.
Tonight's post brought to you by Apollo 10: The glories of space travel: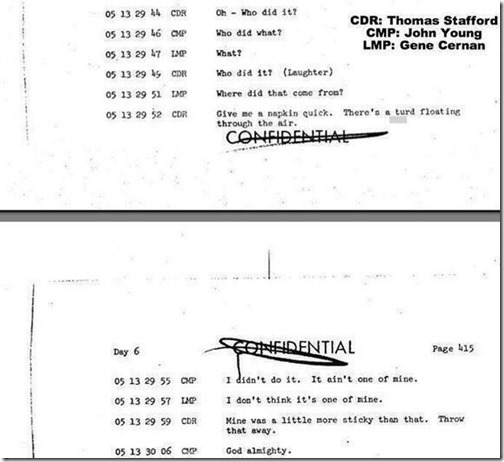 Notice: Posted with permission of AceCorp LLC. Please e-mail overnight open thread tips plus $1 for S&H and $10 for special consideration to maetenloch at gmail. Otherwise send your detritus to HumpyEwokess. Do not provoke or micro-aggress happy-fun ball. Do not taunt Maetenloch by taunting happy-fun ball. That means you Buzzion or should I say FBUBuzzion. Tonight's lucky numbers are 7, 9, 13, 20, and XXVII.

posted by Maetenloch at
11:16 PM
|
Access Comments