« Leftism is Just Religion for the Godless, Continued
|
Main
|
Morning Thread (5-14-2015) »
May 13, 2015
Overnight Open Thread (5-13-2015)
What we've learned so far: Women are too emotionally immature for college. They should be kept at home until a suitable man appears, ready to marry them and assume responsibility for overseeing their poor decision-making abilities.

-- Glenn Reynolds
My Name is 'Jack Barsky' and I Was a Deep Cover Spy in the US For the Soviet Union
Except that he decided he liked living in America and wanted to stay.
At the end of 1988, Jack Barsky's 10-year run as a clandestine KGB agent in the United States was about to come to an end. He had ignored Soviet warnings that his cover had been blown and decided to remain in America and not return to his native East Germany. He was taking a chance that no one in America would ever find out who he really was. And he was taking a bigger chance that the KGB wouldn't retaliate for disobeying an order. The urgency with which the Soviets seemed to view the situation became clear one morning in Queens.

Jack Barsky says he was on his way to work in December 1988, standing and waiting for an "A" train on this subway platform when a stranger paid him a visit.

Jack Barsky: There's this character in, in a black coat and he sidles up to me and he whispers in my ear, he says, "You gotta come home or else you're dead." And then he walked out.

Steve Kroft: Russian accent?

Jack Barsky: Yes.

Steve Kroft: That's an incentive.

Jack Barsky: It's an incentive to go.

Steve Kroft: I mean spies get killed all the time.

Jack Barsky: They do. But not me. The entire time I always had this childlike belief that everything would be all right.

Steve Kroft: So what are you going to tell the Russians?

Jack Barsky: Well, I (sighs) I sent them, this "Dear John" letter, the goodbye letter in which I stated that I had contracted AIDS and that the only way for me to get a treatment would be in the United States.

Steve Kroft: You just wrote them a letter and said, 'I can't come back. I've got AIDS"?

Jack Barsky: There's three things I tell people that the Russians were afraid of. AIDS, Jewish people and Ronald Reagan. And they were deathly...

Steve Kroft: In that order?

Jack Barsky: I think Ronald Reagan took the top spot. They thought he would push the button.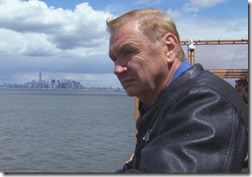 CNN Headline: U.S. Risks Ratcheting Up South China Sea Tensions
Yeah in the same way that me walking through a public park 'risks ratcheting up tensions' with the local gang that's declared it their exclusive turf.
What Do All of These Women Have in Common?
Answer: They are all teachers accused of raping one of their students IN JUST THE PAST WEEK. #TeachWomenNotToRapeEspeciallyTeachers
Related: South African Man Raped By 3 Women for His Sperm
Meanwhile at the $100K/year clown show....
Texas Tech Dean of Students: Due Process has a "Chilling Effect" on Justice at College
Ashe Show: No such thing as evidence of innocence in campus sexual assault hearings
[Trigger Warning]
If a student has been wrongly accused of sexual assault on their college campus, how are they supposed to prove their innocence?

I've asked a similar question to lawmakers and interested parties before - how is a student supposed to prove they obtained consent in a he said, she said situation? - but received no response.

...A similar situation played out at Vassar College when Peter Yu introduced Facebook messages showing his accuser apologizing to him for the evening. She apologized for leading him on and said that she had "a wonderful time" with him. But a year later, when Yu produced these messages for the disciplinary panel, his accuser claimed they "did not correctly reflect her feelings" because she was in a state of "shock and disbelief" about the encounter.
Women in college today should be considered legally incompetent and simply unable to live and function as adults. A coed shouldn't be allowed to testify in court and any contracts she signs or consent she gives should be considered null and void since these may "not correctly reflect her feelings".
Helen Taussig: A Woman Who Did Not Need Trigger Warnings or Safe Spaces
She was severely dyslexic, years behind in school, and female. The professor of her class on histology (the study of the microscopic anatomy of cells and tissues of plants and animals) would not let her speak to the male students for fear of "contamination." Heck, neither Harvard Medical School nor Boston University would grant her a degree. But Helen Brooke Taussig was made of sterner stuff. She would persevere and change medicine for the better by performing open heart surgery that saved the blue babies. Later, she would lead the fight to ban Thalidomide, which was used for morning sickness, but created disastrous limb deformities in babies.

Helen Taussig came into the world on May 24, 1898, when American women could not vote. Her father was an economics professor at Harvard and her mother was one of the first students at Radcliffe College, a women's college. Helen Taussig's grandfather was a physician, which likely influenced her eventual decision to enter medicine.

Tuberculosis struck the family when she was 9, killing her mother and setting Taussig's education back a few years as she battled illness. But she attended Radcliffe for two years before graduating from the University of California, Berkeley in 1921. She was 23. While she took classes at Harvard, she could not get a degree there, She applied at Johns Hopkins, and was accepted. This was the beginning of a lifelong partnership that served her and the university well.
"In 1944 doctors at Johns Hopkins performed the surgery that opened the door to today's heart surgery. Working together, The Johns Hopkins Hospital's chief surgeon, Dr. Alfred Blalock, his technician Vivien Thomas, and pediatric cardiologist Dr. Helen Taussig devised a means for improving the flow of oxygen into the blood by connecting one of the heart's major arteries with another feeding into the lungs. Known as the Blue Baby Operation, it brought relief to a young girl plagued with a combination of heart defects that kept her blood so starved for oxygen that her skin was literally blue. In time the procedure not only helped save the lives of thousands of similarly afflicted children around the world, but also opened the door to now-familiar procedures like coronary bypass surgery," according to the university's official history.

...This knowledge of treating babies would be passed up to work on adults. Laymen would think it would work the other way around. What patience and skills these doctors had. Of course, doctors now use artificial tubing that is as small as 3 millimeters. But what wonderful work they pioneered.

Taussig also pioneered using X-rays and fluoroscopy to examine the working of a baby's heart. She overcame severe hearing problems later in life through lip reading.

Incredibly, she would not become a full professor until 1959 -- a dozen years after she published "Congenital Malformations of the Heart," a paper that was the genesis of considering pediatric cardiology an independent field.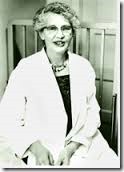 Why Is That Traffic Cop's Finger in Your Butt?
Um those young ladies might be hiding something 'down there'. Better check it out. Oh the fat one? Eh she seems alright - let her go.
How often do Texas cops decide to perform body cavity searches on people they pull over for routine traffic offenses? More often than you might think. Looking for the case that gave rise to this bill, I immediately found three cases, all involving young women suspected of marijuana possession.
Well a little impromptu coochie probing is a small price to pay in order to keep the menace of the devil's weed off our streets. (thanks to JTT)
Gov. Jerry Brown: Californians Can Now Be Fined For Long Showers
Related: "A liberal is someone who is determined to reach into your shower and adjust the water temperature for you." - William F. Buckley
A Repeat: No, JADE HELM 15 Is Not Preparations For a Civil War. Sheesh...
An Afternoon Shooting with NBC's Ronan Farrow
Once we had a little play time, Ronan asked me to teach him how to shoot some of the guns. Apparently he shot skeet and trap back in college, but handguns and rifles are a little different. I started him out on my Ruger 10/22 Takedown with an AAC Prodigy silencer, and he was nailing a little pepper popper we had set up with no problems.

...Then we moved on to the bigger stuff. Ronan wanted to try something with a scope, so I handed him my .300 AAC Blackout rifle, with attached Liberty Suppressors Mystic-X can. He absolutely loved it, from the recoil of the larger rounds to the reticle in the scope. What can I say.I build nice things.

The best part was that throughout the whole "let's teach the city boy to shoot" portion of the day, we didn't wear any hearing protection. All the guns were suppressed, and all the ammo was subsonic. Everyone was able to chat normally and in a relaxed tone. I think they finally understood the benefit of a silencer.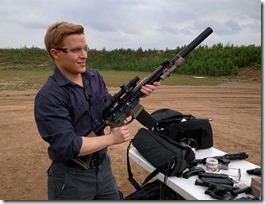 The Who's Pete Townshend: ISIS Makes It 'Very Important That We keep Our Ammunition Ready'
Rolling Stone asked Townshend: "While we're on the subject, when you look at ISIS and Boko Haram - and even what Putin has been up to, to some extent - do you worry about the state of the planet?"

Townshend responded by saying he hopes his answer does not earn him the label "neocon" again, by "Arianna Huffington. that dimwitted woman." He then said, "I do think it's very important that we keep our ammunition ready. I do feel there is nothing to worry about as long as we're willing to protect ourselves."
Widow: Southwest Prevented Me From Calling My Suicidal Husband
Thought: Given the life-or-death nature of the text why didn't she just demand to be let off the plane before it pulled away from the gate?
Oh Noes: Danes No Longer the World's Happiest People
In a global ranking of happiness unveiled in New York on Thursday, Switzerland was deemed the happiest country in the world, closely followed by Iceland, Denmark, Norway and Canada.

...Afghanistan and war-torn Syria joined eight sub-Saharan countries in Africa -- Togo, Burundi, Benin, Rwanda, Burkina Faso, Ivory Coast, Guinea and Chad -- as the 10 least happy of 158 countries.
So This Exists...A Tropical Island Resort in the Middle of Germany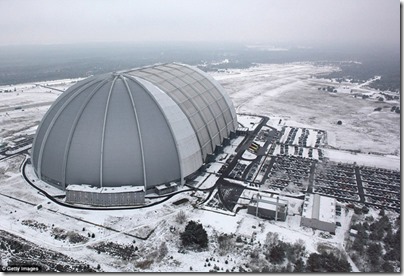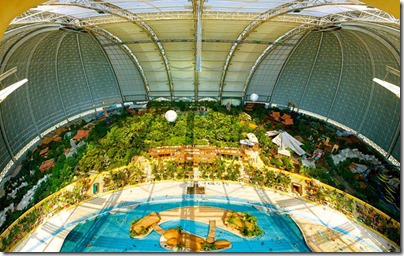 The Group knows what you did. So don't cross them.
Tonight's post brought to you by the spotter for the second shooter: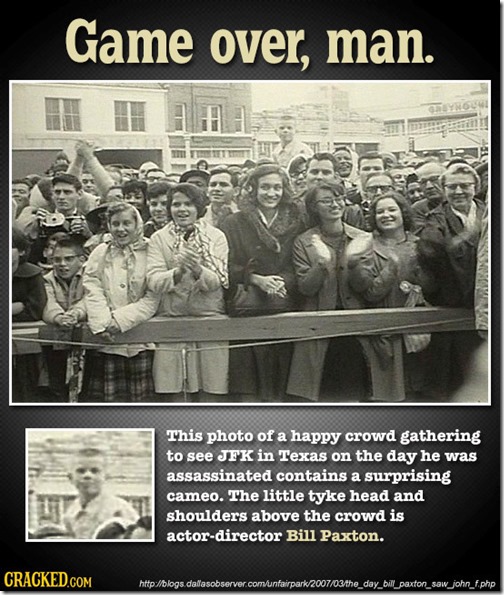 Notice: Posted by implicit permission of AceCorp LLC. Tower, this is Ghost Rider requesting a ONT tip flyby. Negative, Ghost Rider, the ONT pattern is full.

posted by Maetenloch at
11:12 PM
|
Access Comments