« Sunday Night Gun Thread [Weirddave]
|
Main
|
Morning Thread (5-11-15) »
May 10, 2015
Overnight Open Thread (5-10-2015) - The Prodigal Cob Returns Edition
Well I'm back - and fully jet-lagged, exhausted, satisfied, along with a depleted bank account. Which is really how all foreign adventures should end.
Here are a few random observations...
- London is a great city. Lots of stuff to do, with every niche interest catered to and very easy to get around in. I think Samuel Johnson's famous quote about London got it right. But man do the pounds seem to fly out of your wallet...
- I actually saw the horrible, bad, sexist Is Your Body Beach-Ready? ad on the way from the airport to my hotel. No one local commented on it or even knew it was controversial. Only Americans were even aware of the controversy.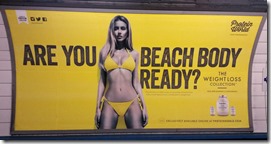 - The British are inordinately proud of the NHS despite it being it being one of the worst nationalized health systems in Europe (maybe the world) in terms of efficiency and actual care given. But it seems to be a secular article of faith among all political classes that the British NHS is simply teh Awesome.
- The UK election had already seemed to be going on forever via osmosis from my reading Daily Mail articles and then I ended up there near the peak 24/7 coverage of it. And if you think our TV media is biased, then you haven't seen the UK media in action. Pretty much every announcer or pundit - even on the independent, 'conservative' stations - just assumed that the Tories hate the poor and that the UKIP were just UGGHH - so racist and xenophobic and hateful that in a decent political system they wouldn't even be allowed to run for office. Even the token 'right-winger' in panels would only go so far as to say that not everything that Nigel Farage says is crazy/racist.
- I happened to be in the middle of a tour of Parliament when the birth of Princess Charlotte was announced. The tour guide who was a very knowledgeable, formal, older lady got a radio message, broke out into a smile, and then stopped the tour to announce the birth and explain the new princess' place in the royal family and historical precedents for similar princesses becoming Queens. All the staff were beaming and even the normally scary guards carrying MP5s cracked a smile.
- I took a tour of Churchill's WWII underground bunker near Parliament and got to see the famous Map Room and an actual Enigma machine. I also saw the movie The Imitation Game on the flight back. I was familiar with the entire code-breaking story beforehand and had my doubts that it could be ever be made into a movie but I was wrong. It was a great movie and Benedict Cumberbatch was excellent.
- Iceland was cool - in the 30s and 40s but not uncomfortable. It turns out that thanks to the gulf stream Iceland actually has warmer winters than most of the US.
- The main thing I noticed about the Icelandic landscape was the lack of trees. I assumed this was due to the climate but it turns out that it used to be covered with Birch forests but the viking settlers cut down most of the trees and then there was a cooling of the climate for several centuries which prevented the trees from growing back and led to a lot of erosion. They're currently in the midst of a national tree replanting program.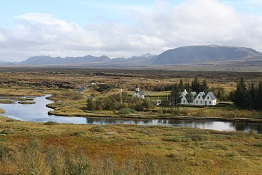 - Almost all Icelanders speak English fluently. Which is a good thing since Icelandic is a hard language to speak with lots of weird, drunken Danish-like sounds in it.
- While there are a good number of blonde, blue-eyed Icelandic women, the more typical phenotype is Amanda Knox-lookalikes . Which makes sense given that most Icelanders are the descendants of Norwegian vikings and their female Celtic slaves.
- I got to enjoy several hot springs which were very nice. I even joined the 50 deg C club by swimming in a nearly frozen lake (approximately 4 deg C) for about 8 seconds and then briskly walking back into the 56 deg C sauna to restart my circulatory system. Which luckily worked. Best part of Icelandic hot springs is that they usually have walk-up/swim-up bars where you can order the drink of your choice - which I totally made use of. And yes the Blue Lagoon hot spring pool is just as beautiful and awesome as it looks in print.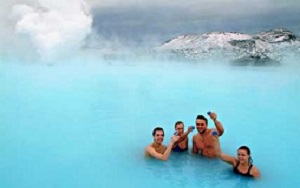 More to come shortly....

Weekly Commenter Standings
Top 10 commenters:
1 [739 comments] 'mynewhandle' [103.75 posts/day]
2 [352 comments] 'Nevergiveup'
3 [331 comments] 'The Political Hat'
4 [329 comments] 'Vic We Have No Party'
5 [324 comments] 'Ricardo Kill'
6 [318 comments] 'rickb223 Straight, Conservative Clinger'
7 [309 comments] 'Anna Puma (+SmuD)'
8 [298 comments] 'J.J. Sefton'
9 [290 comments] 'Jane D'oh'
10 [253 comments] 'wrg500'
Top 10 sockpuppeteers:
1 [111 names] 'The Political Hat' [15.58 unique names/day]
2 [65 names] 'Moron with a death wish'
3 [47 names] 'Turd Ferguson'
4 [42 names] 'Sunni LeBeouf'
5 [42 names] 'Doctor Fish'
6 [40 names] 'Cicero (@cicero)'
7 [38 names] 'Islamic Rage Boy'
8 [36 names] 'Adriane the Non Computer Virus Critic ...'
9 [35 names] 'ManWithNoParty, unperson from Free Market Jesus Paradise '
10 [31 names] 'Prince Ludwig the Indestructible'
The group. Banned on 12 universities.
Where it's at - the Twitter
Tonight's post brought to you by the one-trip-only rule: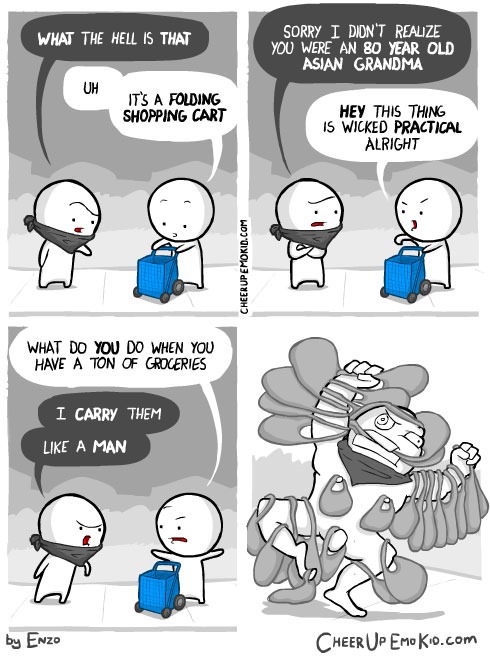 Notice: Posted by permission of AceCorp LLC. Please e-mail overnight open thread tips to maetenloch at gmail. Otherwise send tips to Ace.

posted by Maetenloch at
10:40 PM
|
Access Comments