« The Culmination of Obama's America: "Space to Destroy"
|
Main
|
Morning Thread (4-28-2015) »
April 27, 2015
Overnight Open Thread (4/27/15) [tmi3rd]
Hi guys. Me again, and Maet should be back from his assignment somewhere around the end of next week.

If you can believe this, I still have stuff I didn't use from last night, so let's dive right in...

More below the fold.
As some of you know, I have a news background as well, having worked for NBC, CBS, and CNN. I bring this up because one of my former general managers (who is a relatively religious man for a liberal) made a remark in passing that he felt that people were naturally good, and didn't do bad things unless steered towards doing so. As such, he didn't feel that the 21st-century man needed the guidance of religion.

I think he got that totally wrong. Much as I know that some of you aren't Heinlein fans, I've got to quote Starship Troopers again...

"Young lady, the tragic wrongness of what those well-meaning people did, contrasted with what they thought they were doing, goes very deep. They had no scientifc theory of morals. They did have a theory of morals and they tried to live by it (I should not have sneered at their motives), but their theory was wrong -- half of it fuzzy-headed wishful thinking, half of it rationalized charlatanry. The more earnest they were, the farther it led them astray. You see, they assumed that Man had a moral instinct."

"Sir? I thought -- But he does! I have."

"No, my dear, you have a cultivated conscience, a most carefully trained one. Man has no moral instinct. He is not born with moral sense. You were not born with it, I was not -- and a puppy has none. We acquire moral sense, when we do, through training, experience, and hard sweat of the mind. These unfortunate juvenile criminals were born with none, even as you and I, and they had no chance to acquire any; their experiences did not permit it. What is 'moral sense'? It is an elaboration of the instinct to survive. The instinct to survive is human nature itself, and every aspect of our personalities derives from it. Anything that conflicts with the survival instinct acts sooner or later to eliminate the individual and thereby fails to show up in future generations. This truth is mathematically demonstrable, everywhere verifiable; it is the single eternal imperative controlling everything we do.

"But the instinct to survive," he had gone on, "can be cultivated into motivations more subtle and much more complex than the blind, brute urge of the individual to stay alive. Young lady, what you miscalled your 'moral instinct' was the instilling in you by your elders of the truth that survival can have stronger imperatives than that of your own personal survival. Survival of your family, for example. Of your children, when you have them. Of your nation, if you struggle that high up the scale. And so on up. A scientifically verifiable theory of morals must be rooted in the individual's instinct to survive -- and nowhere else! -- and must correctly describe the hierarchy of survival, note the motivations at each level, and resolve all conflicts.

"We have such a theory now; we can solve any moral problem, on any level. Self-interest, love of family, duty to country, responsibility toward the human race -- we are even developing an exact ethic for extra-human relations. But all moral problems can be illustrated by one misquotation: 'Greater love hath no man than a mother cat dying to defend her kittens.' Once you understand the problem facing that cat and how she solved it, you will then be ready to examine yourself and learn how high up the moral ladder you are capable of climbing.

"These juvenile criminals hit a low level. Born with only the instinct for survival, the highest morality they achieved was a shaky loyalty to a peer group, a street gang. But the do-gooders attempted to 'appeal to their better natures,' to 'reach them,' to 'spark their moral sense.' Tosh! They had no 'better natures'; experience taught them that what they were doing was the way to survive. The puppy never got his spanking; therefore what he did with pleasure and success must be 'moral.'

"The basis of all morality is duty, a concept with the same relation to group that self-interest has to individual. Nobody preached duty to these kids in a way they could understand -- that is, with a spanking. But the society they were in told them endlessly about their 'rights.'

"The results should have been predictable, since a human being has no natural rights of any nature."
Much as today's left would like to discard religion as a worthless anachronism, Christianity (and its predecessor Judaism) are clearly stated as the foundation on which our Founding Fathers built the Constitution. While taking great pains to not have the state choose a religion, its importance was carefully underscored in the discussions of its framing and in the Bill of Rights.

While I admire my general manager very much- think of his leanings as vaguely like that of a Kirsten Powers, but not nearly as nice to look at- his understandings of the underpinnings of our society are flawed indeed. Given the fact that he had a ringside seat to the complete disintegration of societal order that we saw during Hurricane Katrina, I consider this a most egregious error on his part.

On to the fun stuff. I like Grim Reaper, but this is too funny to pass up...

Moving on... what the actual fuck is this?!

Remember your loved one – by putting their ashes in a dildo

Explaining his bizarre invention, Mr Sturkenboom said: 'After a passing, the missing of intimacy with that person is only one aspect of the pain and grief.

'This forms the base for 21 Grams. The urn offers the possibility to conserve 21 grams of ashes of the deceased and displays an immortal desire.'

He continued: 'I sometimes help an elderly lady with her groceries and she has an urn standing near the window with the remains of her husband.

'She always speaks with so much love about him but the jar he was in didn't reflect that at all.

'In that same period I read an article about widows, taboos and sex and intimacy and then I thought to myself "can I combine these themes and make an object that is about love and missing and intimacy?"'

The box, called 21 Grams – said to be the weight of the human soul – was his answer.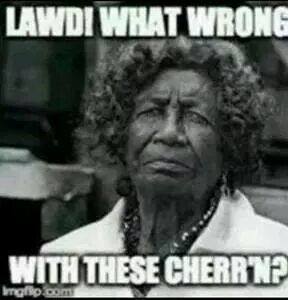 Tonight's Musical Selection

This is one of the most criminally overlooked songs by Faith No More. Off the same album as "Epic", it shows off one of my bass heroes- Bill Gould- in an exquisite light. The thing I love about his sound on this is that it's almost saxophone-esque... it's an Aria Integra bass through an Ibanez Tube Screamer and a Peavey bass head (the model escapes me at the moment).

So, this month, five years ago, my son, tmi4th was born. I live-blogged it on the ONT and on Facebook,
and I put this up to honor him and to honor you, my Moron friends.

I don't get into the comments as much these days, but it's never escaped me that the Moron Nation are very much my family, and you're all very special to me. I thank you for that- everywhere we've moved, a Moron has waited to welcome us, and that's truly priceless.

I leave you with puppies playing with babies. Have a good night!

-tmi3rd


posted by Open Blogger at
10:50 PM
|
Access Comments