« Captain Kickass: You Know, We Could Penetrate Iran's New S-300 Air Defense System, If We Felt Like It
|
Main
|
Morning Thread (4-23-2015) »
April 22, 2015
Overnight Open Thread (4-22-2015)–Happy Erf day Edition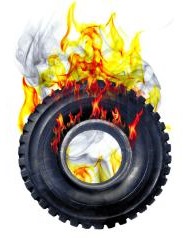 So Which Officer Was Responsible For This Humiliating Assclownery?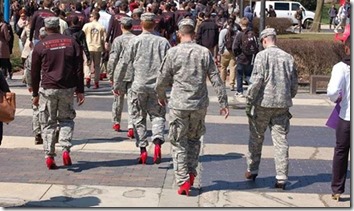 Looks like this one: BG Peggy Combs.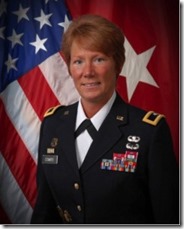 With an assist from this one, MAJ Michelle Bravo, who made it volunteeratory. Which meant the cadets were required to pay out of their own pocket for the shoes of humiliation and then had to publicly walk in them. For 'the mission'.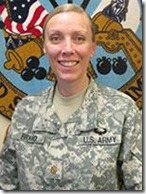 Well mission accomplished, ladies, mission accomplished.
Army Morale Hits New Low Despite 287 Million Dollar 'Optimism' Program
More than half of some 770,000 soldiers are pessimistic about their future in the military and nearly as many are unhappy in their jobs, despite a six-year, $287 million campaign to make troops more optimistic and resilient, findings obtained by USA TODAY show.

Twelve months of data through early 2015 show that 403,564 soldiers, or 52%, scored badly in the area of optimism, agreeing with statements such as "I rarely count on good things happening to me." Forty-eight percent have little satisfaction in or commitment to their jobs.
Gee I don't know what could have possibly caused this. Perhaps it's the above humiliation, or this, or this, or this, or this, or this, or this, or this, or this, or maybe this. Who knows. I guess it'll just remain a giant $287 million dollar effin mystery.
George Carlin on 'Saving the Planet'
And What We Really Should Be Celebrating on Earth Day
Why Do 'Feminists' Love the Ritual Shaming of Other Women So Much?
Because at the core it's really about gaining status and power over other women via the power of judgment. Because sisterhood.
Case in point: The awful terrible, bad, bad, 'anti-woman', bad thing that actress Kaley Cuoco said when asked if she was a feminist:
Is it ok if I say no? . . . It's not really something I think about. Things are different now, and I know a lot of the work that paved the way for women happened before I was around. . . . I was never that feminist girl defending equality, but maybe that's because I've never really faced inequality. . . . I cook for Ryan [her husband] almost five nights a week: it makes me feel like a housewife. I love that.
Wrong answer. Cue the outrage. And no her later apology was insufficient to slake the ugly shaming mob of sisterhood.
Can't watch Big Bang Theory ever again, how could you say you aren't a feminist?! It scares me women like this exist. http://t.co/qo3M9azDEI

- Eleanor (@eleanor_21) January 7, 2015
Synced magazine published on their website an "Open Letter to Kaley Cuoco from Feminist Lucy Bellerby," in which Bellerby claims that after reading Cuoco-Sweeting's comments, she wanted to smash her computer. (Well, she actually demonstrated her emotions with a .gif, but her intention was clear.) To the actress's hypothetical question, "Is it ok if I say no?" Bellerby answered, "Yes, it is bad if you say no. If you say no, it means that you don't believe men and women should be treated equally."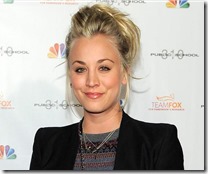 Guess What: Most Americans Oppose 'Free Range' Parenting
And by 'free range' parenting I mean normal, typical parenting as practiced up to the 70s and 80s.
Maybe this is a righty-blog phenomenon and I'm guilty of epistemic closure, but every time I see a story about CPS cracking down on "free-range parents" written up online, the author's attitude unfailingly is exasperated disbelief at how paranoid the state has become about unattended children. But that attitude is not shared by most of the public, and it's especially not shared by most women. Of the five questions listed above, the lowest amount of opposition among women was 67 percent who said they wouldn't let their pre-teen walk to school alone. (Fully 83 percent oppose letting a child that age use public transportation alone.) I guessed that young adults might be a bit more likely than older ones to grant kids some freedom, partly because they're closer in age to the hypothetical pre-teen of the question and partly because many of them aren't parents yet themselves. But no, they oppose "free-range parenting" about as strongly as older demographics do, and on the question of letting a pre-teen go to the park alone, they're actually the least likely of the four age groups to approve of the idea.
But, but this is just a nervous urban liberal thing right? Nope.
I also guessed that Republicans might be a bit more willing than Democrats to let their kids out unsupervised, since Republican parents are more likely to live in small towns and rural areas. Nope to that too: GOPers are actually less likely than Dems to let their kid go to the store or ride public transportation alone.
Because the outside is dangerous and uncontrolled. It's much better for children to stay indoors safely with the internet. After all no one was ever eaten alive by the internet.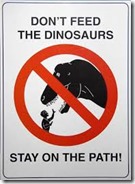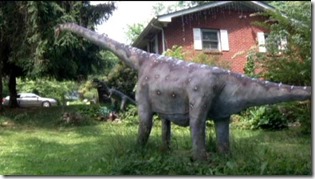 Automakers to Gearheads: Stop Repairing Your Cars, You're Violating Our Copyrights
"Automakers are supporting provisions in copyright law that could prohibit home mechanics and car enthusiasts from repairing and modifying their own vehicles. In comments filed with a federal agency that will determine whether tinkering with a car constitutes a copyright violation, OEMs and their main lobbying organization say cars have become too complex and dangerous for consumers and third parties to handle."
OMFG: Congressmen With An Evil Assault Rifle in DC!!!
So a DC city attorney general saw this picture and sicced the DC popo on them.
Apparently, the DC city attorney general leaped into action when Rep. Ken Buck (R-Colo.) posted a photograph on Twitter posing with the scary rifle along with fellow Rep. Trey Gowdy (R-S.C.) and "referred the matter to the Metropolitan Police Department for further investigation." The District, naturally, bans certain rifles based on purely on aesthetics and the rifle in the photo sure looks like one that might have been covered under DC law . . .
Except it turns out that Congressmen are explicitly permitted to keep firearms in their offices:
"[Capitol Police Board] regulations . . .specifically provide that members of Congress may maintain firearms within the confines of their office and they and any employee or agent of any member of Congress may transport within the Capitol grounds firearms unloaded and securely wrapped," Lieutenant Kimberly Schneider said.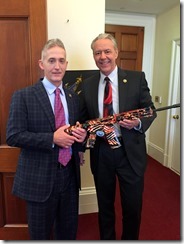 Researchers Developing An Algorithm That Can Detect Internet Trolls
Read up all you FBUs and by FBU I mean [you]:
Researchers at Cornell University claim to be able to identify a forum or comment-thread troll within the first ten posts after the user joins with more than 80% accuracy, leading the way to the possibility of methods to automatically ban persistently anti-social posters. The study observed 10,000 new users at cnn.com, breitbart.com and ign.com, and characterizes an FBU (Future Banned User) as entering a new community with below-average literacy or communications skill, and that the low standard is likely to drop shortly before a permanent ban. It also observes that higher rates of community intolerance are likely to foster the anti-social behavior and speed the ban.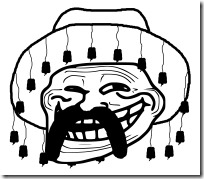 No Fatties: 5 Rules Of Life As A Prostitute In Vietnam
But, at least in my city, a surprising amount of thought goes into pairing each customer with the best prostitute for his wants and needs. We're a service industry, and just because we're literally servicing our customers doesn't mean we phone it in.

Say the client gets waved over to a caller. It's not like a taxi stand, where you hop into the first available opening. The caller and the client speak for a while first. Sometimes clients have specific wants -- anything from a classy escort experience to hardcore BDSM. Then their preference is divided into age, figure, sex, and ethnicity. It's like building your own video game character, only you get to fuck it once you're done.
We have each other's backs, too. If someone tries to go to a moped prostitute's apartment, they'll find that all of the neighboring apartments are also filled with prostitutes, as well as an owner who can come and pin down the abuser. Clients who get aggressive can look forward to being dogpiled by call girls, and while that does sound like a hell of a lot of fun, I can assure you it is less so in practice.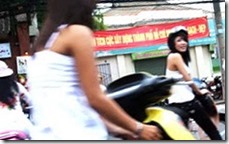 The Group knows your secret crimethink.
Tonight's post brought to you by Boys Life, 1942 (trigger warnings):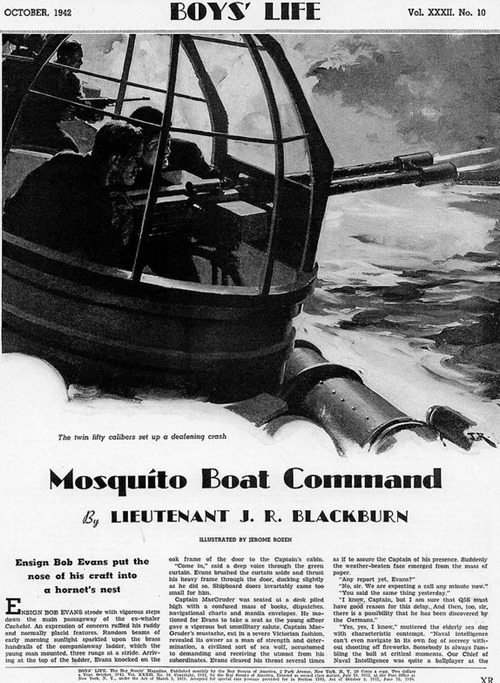 Notice: Posted by a random act of NotWearingPants Inc. Please do that thing. Otherwise do the other thing. This is Jack's inflamed sense of annoyance. Also Maet's as well.

posted by Maetenloch at
10:54 PM
|
Access Comments