« Open Thread: Nightmare Fuel Edition
|
Main
|
Morning Thread (4-22-2015) »
April 21, 2015
Overnight Open Thread (4-21-2015)
Of course, presidential lawlessness is a special case. Because the president controls not only the nation's law enforcement apparatus but also its military, it's pretty hard to call him to account. But what about the rest of us? If presidents can violate the law, why can't we?

It would be a bad thing for the country if Americans started to ask that question.

...It's much better to live in a society in which the laws are just, and in which people follow them as much out of moral obligation as fear of consequences. But such a society requires a degree of self-discipline and self-restraint on the part of its members, and especially of its leaders. Does our political class possess these traits? If not, how long can we expect the rest of society to?

-- Instapundit in Obeying the Law Starts at the Top
Kurt Schlichter: Why Liberals May Regret Their New Rules
That photo is me about ten years ago, standing in the ruins of a land where people rejected the rule of law in favor of the rule of force. I think a lot about my year-long deployment to Kosovo these days. I think a lot about people today who, for short term political points, cavalierly disregard the rules, laws and norms that made America what it is. I think a lot about how liberals, especially those who boo God, should pray to Him that those rules, laws and norms are restored.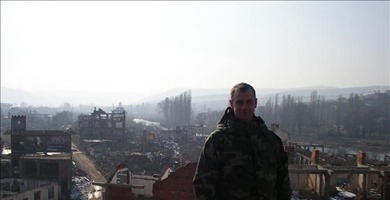 When you block all normal means of dissent, whether by ignoring the political will of you opponents or using the media to mock and abuse them, you build up the pressure. In 30+ years as an active conservative, I've never heard people so angry, so frustrated, so fed up. These emotions are supposed to be dissipated by normal political processes. But liberals are bottling them up. And they will blow. It's only a matter of how.

Liberals need to understand the reality that rarely penetrates their bubble. Non-liberal Americans (it's more than just conservatives who are under the liberal establishment's heel) are the majority of this country. They hold power in many states and regions in unprecedented majorities. And these attacks focus on what they hold dearest - their religion, their families and their freedom.

What is the end game, liberals? Do you expect these people you despise to just take it? Do you think they'll just shrug their shoulders and say, "Well, I guess we better comply?" Do you even know any real Americans? Do you think you'll somehow be able to force them into obedience - for what is government power but force - after someone finally says "Enough?"

...And let's be blunt - these are the people with most of the guns and the training to use them. That's the reality of the rule of force. I've seen it - it's there behind me in that photo.
I'm not advocating violence - I am warning liberals that they are setting the conditions for violence.

And that better worry them, for the coastal elites are uniquely unsuited to a world where force rules instead of law. The Serbs were, at least, a warrior people. The soft boys and girls who brought us helicopter parenting, "trigger warnings" and coffee cups with diversity slogans are not.

I know the endgame of discarding the rule of law for short-term advantage because I stood in its ruins. Liberals think this free society just sort of happened, that they can poke and tear at its fabric and things will just go on as before. But they won't. So at the end of the day, if you want a society governed by the rule of force, you better pray that you're on the side with the guns and those who know how to use them.
"I'm not here to answer your questions" says Reporter to Testy, Harfy State Dept. Spokesperson
One reporter asked Harf how the department could curb Iranian influence in the Middle East without directly engaging Iran.

"I agree with you that it's a challenge," Harf told the reporter, who replied, "I never said it was a challenge."

"You don't think it's a challenge?" Harf shot back.

"I'm not here to answer your questions, I'm here to try to get answers to mine," the reporter said, then asked his question very slowly.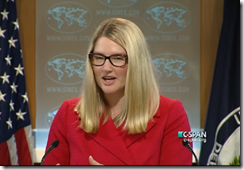 Such Sweet, Sweet, Depressing Irony
Christina Hoff Sommers speaks at Oberlin College, sets off trigger warnings, hysteria among know-nothing student snowflake-enforcers.
In Oberlin talk said that Orwell's Junior Anti-Sex League had occupied campus feminism."What the Hell is that?" shouted someone. Look it up.

- Christina H. Sommers (@CHSommers) April 21, 2015
Told students that women could narrow wage gap by changing majors from, say, sociology to engineering.Room erupted.Horrified gasps & jeers.

- Christina H. Sommers (@CHSommers) April 21, 2015
Oberlin activists had "safe space" for those triggered by my talk.Oberlin admin. provided police security to protect me from safe spacers.

- Christina H. Sommers (@CHSommers) April 21, 2015
300+ students attended my Oberlin talk.Others retreated to nearby "safe room" for protection from my apparently dangerous ideas.

- Christina H. Sommers (@CHSommers) April 21, 2015
Students at Oberlin yelled & jeered throughout my talk.Except for those with mouths taped shut in first three rows. http://t.co/vgw29XoqsM

- Christina H. Sommers (@CHSommers) April 21, 2015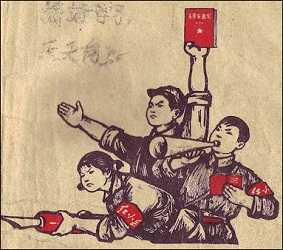 191 Harsh Truth #1:
Wars kill the young and idealistic.
Harsh Truth #2:
Wars are directed by the wiser, older, and less emotional men.
Harsh Truth #3:
The older men can ALWAYS have more children. Civilization won't stop if we end up wiping a generation and starting over.

They don't get it. We don't have to put up with leftist, racist, genocidal youth - we're perfectly able to let them kill themselves and we will populate the barrens afterward.

Depressed fertile chicks are easy.

Posted by: Inspector Cussword at April 18, 2015 05:34 PM (S8V5R)
A Lesson From Lindsay Lohan: Don't Tweet Stuff in Foreign Languages You Don't Understand
I'm sure all the Arabic speakers among us are having a good laugh right about now.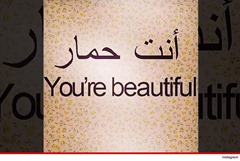 Small Woodland Creatures: Friend or Foe?
6 of Ben Franklin's Greatest Hoaxes and Pranks
The first edition of Poor Richard's Almanack, published in 1733, established an ongoing prank on Titan Leeds, an astrologer, competing almanac publisher, and frenemy of Ben Franklin. Under the pseudonym Poor Richard Saunders, Franklin predicted Leeds's death and encouraged readers to stick around to see if his prognostication was right. The feud that followed sold a lot of pamphlets, benefiting both publishers.

The next year, the Almanack printed an obituary for the still living Leeds and reported that the man claiming to be him was an identity thief. When Leeds actually died in 1738, Saunders commended the imposter for ending the prank once and for all.
And this:
Franklin's last hurrah, just 25 days before his death in 1790, was to challenge slavery. In a letter to The Federal Gazette written under the name Historicus, Franklin related the fictional tale of Sidi Mehemet Ibrahim, an Algerian potentate who fought for the enslavement of Christians by Muslims in the late 1680s. The tyrant's inhumane pro-slavery arguments just so happened to echo those made by anti-abolitionist Congressman James Jackson of Georgia. Touché! Franklin didn't live to see slavery abolished, but we'd be kidding ourselves if we said he had nothing to do with it.
Hero Disrupts the Shaming Narrative
Look at that face. That is the face of a man that regrets absolutely nothing.
Well now thanks to Amazon they're only a click away.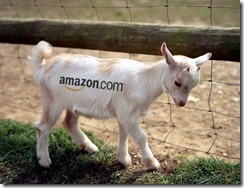 Teh Tweet!
Tonight's post brought to you by fractal turtles all the way down: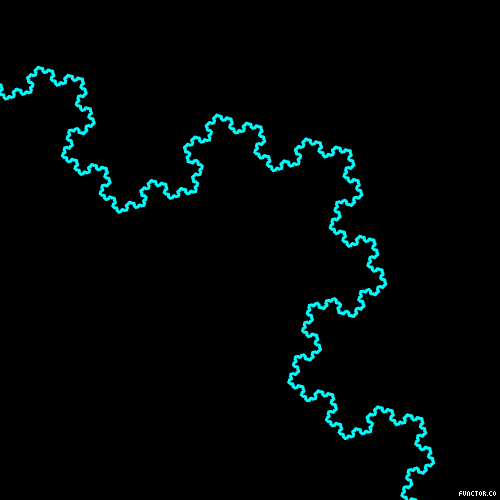 Notice: Posted by permission of Judge Barbara Kluka (Docket #3163-75). Please e-mail overnight open thread tips in an approved container to the bailiff of Milwaukee County Circuit Court for review. Otherwise avoid ONT-related activity.

posted by Maetenloch at
10:13 PM
|
Access Comments