« Is This Still America? The John Doe Raids and the Weaponization of Government
|
Main
|
Morning Thread (4-21-2015) »
April 20, 2015
Overnight Open Thread (4-20-2015)
As with sexuality, we're regulating parenting according to the obsessions of neurotic upper-middle-class white women. And that's not working out very well.

-- Instapundit on the continual harassment of 'free range' parents in Maryland.
Wisconsin's Shame: 'I Thought It Was a Home Invasion'
Ace already covered this but read the whole thing if you haven't. This is what fascism landed in America looks like.
For the family of "Rachel" (not her real name), the ordeal began before dawn - with the same loud, insistent knocking. Still in her pajamas, Rachel answered the door and saw uniformed police, poised to enter her home.

When Rachel asked to wake her children herself, the officer insisted on walking into their rooms. The kids woke to an armed officer, standing near their beds.

The entire family was herded into one room, and there they watched as the police carried off their personal possessions, including items that had nothing to do with the subject of the search warrant - even her daughter's computer.

And, yes, there were the warnings. Don't call your lawyer. Don't talk to anyone about this. Don't tell your friends. The kids watched - alarmed - as the school bus drove by, with the students inside watching the spectacle of uniformed police surrounding the house, carrying out the family's belongings. Yet they were told they couldn't tell anyone at school.

They, too, had to remain silent. The mom watched as her entire life was laid open before the police. Her professional files, her personal files, everything. She knew this was all politics. She knew a rogue prosecutor was targeting her for her political beliefs.

And she realized, "Every aspect of my life is in their hands. And they hate me."
Note that the only reason we know about the 'John Doe' raids in the first place is because one of the victims eventually violated the gag order.
How Lois Lerner Evaded Charges
Despite fairly obviously being in contempt of Congress.
The Obama Administration's latest gift to the former IRS tax-exempt chief came recently when U.S. Attorney for the District of Columbia Ron Machen informed the House of Representatives that he would not file charges on its formal contempt citation against Ms. Lerner. This absolution, which shields Ms. Lerner from a grand jury probe, came on Mr. Machen's final day on the job.

The House on May 7, 2014 held her in contempt of Congress and sent the citation to Mr. Machen.

The law clearly explains that the U.S. Attorney's only "duty" "shall be" to "bring the matter before the grand jury for its action." Mr. Machen instead sat on the contempt citation for 11 months, and on March 31 sent Speaker John Boehner a letter explaining he'd unilaterally decided not to investigate Ms. Lerner.

...the job of making these legal calls belonged to a grand jury-not Mr. Machen.
The people who perpetrated this in Wisconsin were Milwaukee district attorney John Chisholm and Judge Barbara Kluka. And in the IRS case it was Lois Lerner and US Attorney Ron Machen. All of these people should be in prison and/or disbarred. But almost certainly they will get away with their actions without any real consequences.
We have a system of justice in this country but more and more it's clear that it no longer can provide any justice in the cases of partisan government officials using government harassment and thuggery against citizens who merely hold opposing political beliefs. Of course a judicial process regarding their actions is always followed and the proper procedures seem to be checked off, yet no actual justice is delivered.

What you have then is a essentially Potemkin justice system as described by Vaclav Havel:
If an outside observer who knew nothing at all about life in Czechoslovakia were to study only its laws, he would be utterly incapable of understanding what we were complaining about. The hidden political manipulation of the courts and of public prosecutors, the limitations placed on lawyers' ability to defend their clients, the closed nature, de facto, of trials, the arbitrary actions of the security forces, their position of authority over the judiciary, the absurdly broad application of several deliberately vague sections of that code, and of course the state's utter disregard for the positive sections of that code (the rights of citizens): all of this would remain hidden from our outside observer. The only thing he would take away would be the impression that our legal code is not much worse than the legal code of other civilized countries, and not much different either, except perhaps for certain curiosities, such as the entrenchment in the constitution of a single political party's eternal rule and the state's love for a neighboring superpower.

But that is not all: if our observer had the opportunity to study the formal side of the policing and judicial procedures and practices, how they look "on paper," he would discover that for the most part the common rules of criminal procedure are observed: charges are laid within the prescribed period following arrest, and it is the same with detention orders. Indictments are properly delivered, the accused has a lawyer, and so on. In other words, everyone has an excuse: they have all observed the law. In reality, however, they have cruelly and pointlessly ruined a young person's life, perhaps for no other reason than because he made samizdat copies of a novel written by a banned writer, or because the police deliberately falsified their testimony (as everyone knows, from the judge on down to the defendant). Yet all of this somehow remains in the background. The falsified testimony is not necessarily obvious from the trial documents and the section of the Criminal Code dealing with incitement does not formally exclude the application of that charge to the copying of a banned novel. In other words, the legal code-at least in several areas-is no more than a facade, an aspect of the world of appearances. Then why is it there at all? For exactly the same reason as ideology is there: it provides a bridge of excuses between the system and individuals, making it easier for them to enter the power structure and serve the arbitrary demands of power. The excuse lets individuals fool themselves into thinking they are merely upholding the law and protecting society from criminals.
And when the justice system has failed or become merely a procedural sham what then?
It's a common conceit among lawyers that our legal system is the justice system - which is not fully true: It's a justice system and a pretty good one at that but it's not the only system of justice. So there's an assumption that if the legal system is manipulated and even blocked, then there's simply no recourse at all for those on the receiving end of this treatment and so they'll just accept it. Which is clearly what the above people and their allies seem to believe. Well out of inertia of trust in the system this is true up to a point - but only up to a point.

But when that trust that justice will actually be delivered is finally broken, stoic acceptance of the jiggered results of a broken system can no longer be counted upon either. Instead you will see a reversion to the older, rougher justice delivery firmware that's embedded in our DNA and it will be ugly. But not necessarily unjust.
Given that people have had their lives destroyed for merely making a bad joke on social media, wearing the wrong shirt, answering a hypothetical question about catering incorrectly, and using the wrong ordering of words in a phrase, not to mention threatened with jail for the act of committing politics, I see no reason that Chisholm, Kluka, Lerner, and Machen who have done far worse should be able to walk the streets and go through life comfortably and carefree.

Don't blame me for this - I wasn't the one who deliberately subverted and broke the system of justice that we had.
Kevin Williamson: With Hillary, Appearances Are Everything.
Sharon Stone, the Clintons, Scooby-Doo, the man-feminists of the New York art scene, the just-one-name-like-Sting-or-Cher thing: That Hillary Show has a distinctly retro feel to it already. We have seen this movie before: Last Vegas, The Bucket List, About Schmidt, John Podesta and Paul Begala starring in Grumpy Old Men. Once more unto the breach. The Lion in Winter, with all the domestic friction and succession drama but no lion.

Herself, who speaks in clichés and who gives some indication that she thinks in them, too, says that she is in the van - "Road trip!" she tweeted - because she is "hitting the road to earn your vote." The Clintons - not too long ago "dead broke," as Herself put it - have earned well more than $100 million since the president left office, the Washington Post reports, with his speech income alone amounting to some $105 million.

That's armored-car money, and an armored car is of course what Herself is riding around in, as she did during her first Senate campaign. There is something ineffably Clintonesque in that: She declined the use of the customary limousine because she wanted to appear to share the lives and troubles of the ordinary people, so she rides around in a customized armored van, having spent a great deal of money - starting prices for such vehicles are comparable to those of Porsches - to avoid the appearance that she has a great deal of money. . . .

Appearances apparently do matter. That van is the cosmetic surgery of populism, the tummy tuck of a 1 percenter auditioning for a role somewhere between Evita and Auntie Mame. But the Clintons have always had a strange knack for getting people to admire them for their phoniness, not in spite of it. Their admirers - and there are many of them - are like those odd ducks who prefer breast implants to the genuine articles, the more obviously artificial the better.

That's the strange thing about the career of Herself: Because she is a feminist, or at least a woman who plays one on television, to bring up the subject of her appearance is taken as prima facie chauvinism, boorish boobishness of the sort that illustrates exactly why we need a woman as president. (Maybe. But this woman?) At the same time, appearance is 83 percent of every presidential campaign, and 97 percent - at least - of a Hillary Rodham Clinton campaign. In some cases, the appeal is literally skin deep: When Team Herself unveiled its campaign icon - an uppercase "H" with a vector pointing to the right - the daft young actress Lena Dunham remarked that she wanted to get a "tramp stamp" tattoo of the logo.
Also: NYT's Frank Bruni on Hillary's and Huma's 'Marsupial Relationship'
The Grexit Approacheth: Greece Government Confiscates Local Cities' Funds to Pay Bills
Note that this is from Zero Hedge so divide by two and subtract 3. But still this is an expected step on the way to full-on 'capital controls' i.e. the Greek government taking control of all money in Greek banks.
Taking too many vitamins 'increases risk of heart disease and cancer', study warns
A perfectly useless article from the Daily Mail. Note that it fails to list what vitamins at which doses or even link the study cited. Actual actionable information present in the article: 0.00
Deaf Activists Protest Hearing
They're not going to accept your audism genocide any more.
Oklahoma Approves Execution by Nitrogen Gas
Since anti-death penalty activists pushed for lethal injection as a more humane execution method and then made it effectively impossible to administer through lawfare and pressure on drug manufacturers, states have been going back to old-school methods that are not so easily blocked by the activists.
Bad day for the crew. Maybe a future bad day for Iran as well.
Iowa Lottery Official Charged with Hacking Random Number Generator To Score Winning Ticket
I was lucky to discover a Buddy Holly greatest hits album in my father's collection during high school which I played the crap out of despite being a bit uncool at that time. I was even more amazed to later discover that he had written, produced, and recorded every song by age 22. And before his untimely death in 1959 he had already inspired teenagers Robert Zimmerman and Michael Jagger as well as two lads in Liverpool to start writing songs. Of all the musicians who have died prematurely Holly is the one that I wonder most about what could have been.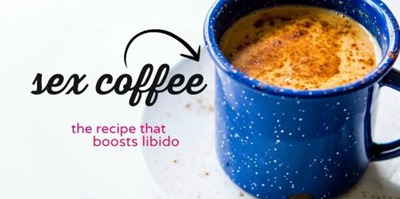 The Yahoo AoSHQ group - it's got electrolytes.
And my twitter thang.
Tonight's post brought to you by meanwhile in Germany - the sausage vending machine: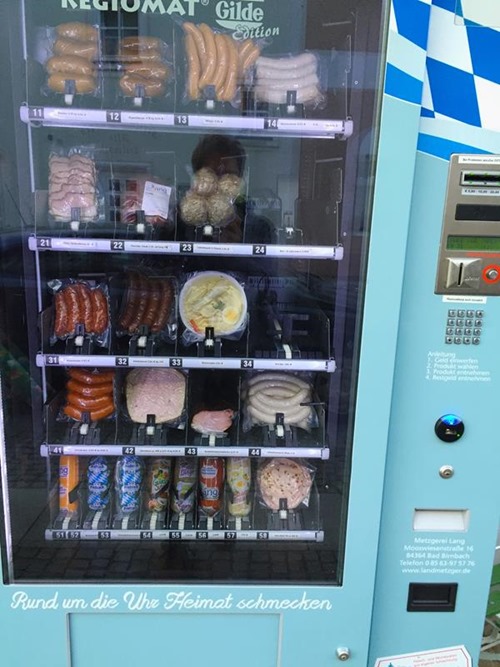 Notice: Posted by permission of AceCorp LLC. Please e-mail overnight open thread tips to maetenloch at gmail. Otherwise send tips to Ace.

posted by Maetenloch at
11:09 PM
|
Access Comments