« WOP YOUR WAD ON THE COUNTER!! LODS OF EMONE!! (Gaming Thread)
|
Main
|
What Would Jesus Shoot [CBD] »
April 19, 2015
Food Thread: BBQ Themed, Mostly Open Thread (CBD)
Sorry, but life intrudes sometimes......
Spring is finally here, at least in the Northeast, and it is time to dust off your Hawaiian shirts and tacky shorts and tune up the grill and smoker.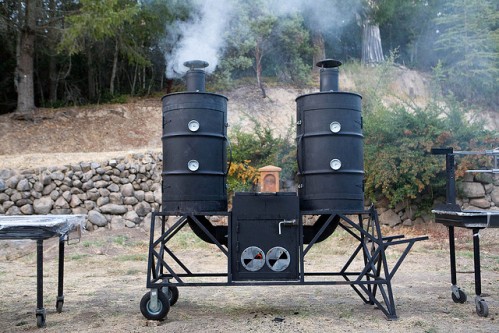 Lest you think that here at Chez Dildo we only grill snooty, pompous stuff....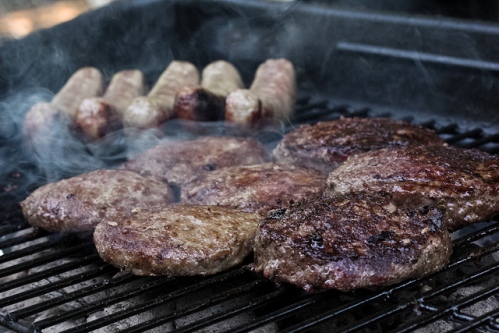 Burgers and brats are a standby.
But fish has always been my downfall; I can't seem to manage anything other than grilled salmon without making an incredible mess of it.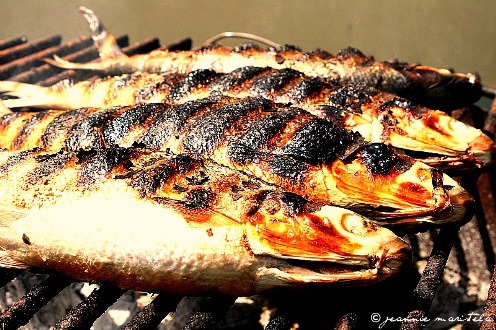 And I cheat with vegetables. I bought a grill pan several years ago, and it makes short work of pretty much any vegetable I would care to grill. Besides....how do you keep the asparagus from rolling into the fire?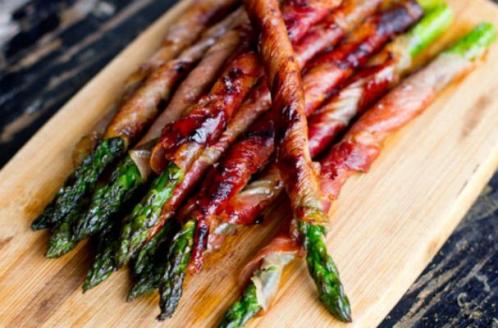 No, I don't grill bourbon, but my local bartender smokes it with an absolutely wonderful little gadget that puffs wood smoke into small containers. Neat....and a fortune, so I won't be getting one anytime soon.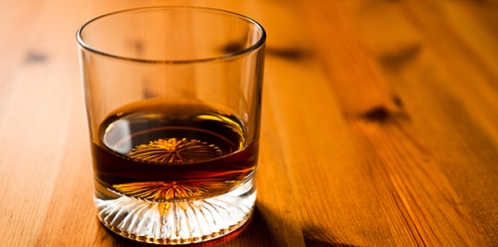 posted by Open Blogger at
04:00 PM
|
Access Comments