« Nancy Pelosi: Hell No, Hillary Clinton's Vote For the Iraq War Doesn't Disqualify Her, Because It's Much More Important To Elect a Woman President
|
Main
|
Morning Thread (4-17-2015) »
April 16, 2015
Overnight Open Thread (4-16-2015)
Periodically I lift the ban on poetry in the ONT and tonight I do so again to bring you Thomas Babington Macaulay's Horatius at the Bridge. (1842)
In my middle school we were expected to recite a poem or work from memory once a year before the entire school. You were allowed to choose your piece to recite subject to minimum length restrictions and teacher approval. Since I really enjoyed this poem, I was very tempted to choose it but the catch was that even the abridged version was full 38 stanzas long. So I went with Marc Antony's funeral speech from Julius Caesar instead - because I liked it and it also had the very helpful quality of being short enough that I knew I could recite it under duress without stumbling or going blank.
But then here I learned that Winston Churchill as a boy memorized all 70 stanzas of the unabridged Horatius at the Bridge to inspire courage in himself (and also to prove to the headmaster that he was not a complete academic failure). So yeah by comparison I guess I was a middle school pussy.
(This is my abridged abridged ONT micro-version. You're welcome)
...But when the face of Sextus
Was seen among the foes,
A yell that rent the firmament
From all the town arose.
On the house-tops was no woman
But spat towards him and hissed;
No child but screamed out curses,
And shook its little fist.
But the Consul's brow was sad,
And the Consul's speech was low,
And darkly looked he at the wall,
And darkly at the foe.
"Their van will be upon us
Before the bridge goes down;
And if they once may win the bridge,
What hope to save the town?"
Then out spake brave Horatius,
The Captain of the Gate:
"To every man upon this earth
Death cometh soon or late.
And how can man die better
Than facing fearful odds,
For the ashes of his fathers,
And the temples of his gods,
"And for the tender mother
Who dandled him to rest,
And for the wife who nurses
His baby at her breast,
And for the holy maidens
Who feed the eternal flame,
To save them from false Sextus
That wrought the deed of shame?
"Haul down the bridge, Sir Consul,
With all the speed ye may;
I, with two more to help me,
Will hold the foe in play.
In yon strait path a thousand
May well be stopped by three.
Now who will stand on either hand,
And keep the bridge with me?"
Then out spake Spurius Lartius;
A Ramnian proud was he:
"Lo, I will stand at thy right hand,
And keep the bridge with thee."
And out spake strong Herminius;
Of Titian blood was he:
"I will abide on thy left side,
And keep the bridge with thee."
"Horatius," quoth the Consul,
"As thou sayest, so let it be."
And straight against that great array
Forth went the dauntless Three.
For Romans in Rome's quarrel
Spared neither land nor gold,
Nor son nor wife, nor limb nor life,
In the brave days of old.
[The rest can be found here]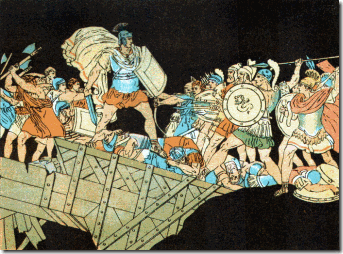 Daniel Pipes Explains the 'Obama Doctrine' in One Sentence
"Snarl at your friends, smile at your enemies."
Oh Goody: Gawker Writers Trying To Unionize
I'm getting some popcorn because this will be fun to watch.
Introducing the Hillvetica Typeface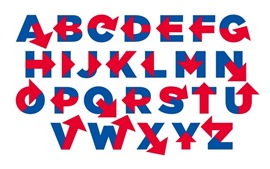 A runner competing in the Pepsi Team Invitational in Eugene, Oregon learned that a cocksure attitude displayed too soon may be a recipe for loss. Oregon runner Tanguy Pepiot thought he had the race in the bag and slowed, raising his arm in a gesture to elicit cheers from the crowd. During his display, Washington runner Meron Simon passed him and finished first.
Women Attempt to Draw Their Ideal Penis
Guess What Archaeologists Found in a 18th Century Polish Latrine?
Other objects found in the latrine include fragments of pottery and jewellery. Several remains of wooden swords found nearby suggest the site was a fencing school.

The 18th-century sex toy has now been taken away for "maintenance," the Regional Office for the Protection of Monuments said.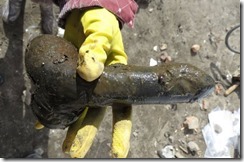 Yahoo group. That is all.
Come on be a smartie and join the yahoo group party! For the children.
And my lo-fi Twitter spew.
Tonight's post brought to you by the future as seen in 1930: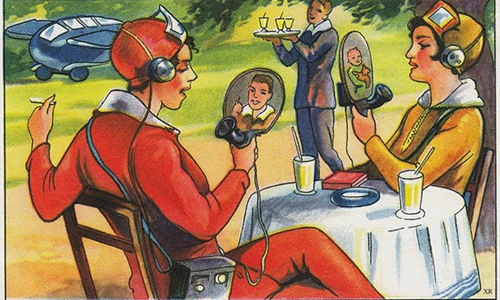 Notice: Posted by permission of AceCorp LLC. Please e-mail overnight open thread tips plus $1 for S&H to maetenloch at gmail. Otherwise send your scraps to BizarroAce. Do not taunt happy-fun ball. Do I amuse you? Am I a fucking clown? And where's Joe?

posted by Maetenloch at
11:20 PM
|
Access Comments