« Open Thread In Preparation For Gardening! [CBD]
|
Main
|
Final Four: Early Bird Edition [Y-not] »
April 04, 2015
Saturday Afternoon Gardening Thread: Rockin' Robin Edition [Y-not, KT, and Weirddave]
Good afternoon, gardeners!
Today's edition of the Saturday Gardening thread is brought to you by young Michael Jackson:
Cute kid.
Last week commenter Grey Fox suggested:
I've been thinking about trying to build a birdhouse or two, and wanted to know if there were particular species that folks thought useful around the garden. Different species require different types of houses, and I've found a website that suggests designs for different species (as well as for bats!): http://www.50birds.com/Default.htm.

I figured that others might have some experience or be interested in the idea as well.
Seems like a great Spring Gardening topic to me.

Like many of kids from my generation, I took wood shop in school. I recall making a couple of projects. One was a gawdawfully ugly candle holder (to learn how to use a lathe, no doubt), but another project was a small birdhouse. I remember painting mine green. I think we hung it up, but never got any birds.
Most of my experience with birdhouses is limited to wren houses.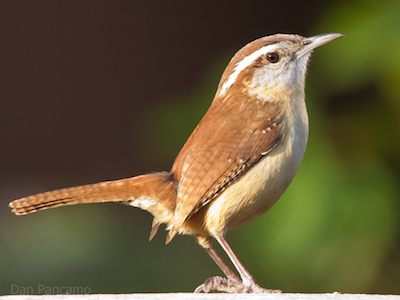 Carolina Wren
Wrens (such as the House Wren) are amongst my favorite birds. North America has nine species of wrens. They're common enough to be able to see them in a typical backyard, but uncommon enough (and hard enough to spot) to be "special." I love their movements, the way they hold their tails erect, and their songs:
There are numerous plans available for building wren houses from wood.
Alternatively, how about a wren house made of clay?
Out of all of the wren houses I've hung up hopefully in my yards over the years, the only one that was used by a pair of wrens was made of unglazed clay. Here's a picture of it before we hung it up in our yard: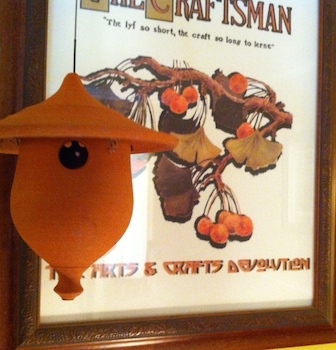 The key thing with that house's design is that the "lid" comes off, making it very easy to clean. It has never cracked, despite being unglazed and spending winters outdoors.
Once you have your wren house, you should think about where to put it. We've actually had luck placing it on a front porch, just under the eaves. I'm not sure if it was supposed to attract a pair of nesting wrens, but it did!
Not wren-related, but since we're talking about bird houses, KT provided this great link about wood duck houses.
What bird houses have you used with success? Do you have any tips that you can share with (or questions to ask of) the horde?

Now here's KT to entertain and inform us...
Stop Beatin' Round the Mulberry Bush
Last week in the comments, an intrepid member of The Horde mentioned purchasing seeds for mulberries, figs and other plants that most people would buy already started. He said that mulberry trees started from nursery plants had died when he had bought them in the past. As I learned a little more about commercial mulberry plants, this made sense.
Meanwhile, Y-not was suffering from allergies, apparently from some kind of pollen. I have had some experience with mulberry trees and pollen. I though it might be helpful to introduce the topic of allergenic trees and shrubs for discussion. For many people, this is an important consideration when choosing plants you want to be more-or-less permanent in your yard.
We once lived in a home with a big "fruitless" mulberry tree in the front yard. "Fruitless" generally means "male". These trees release prodigious amounts of pollen. We sometimes woke up to what looked like a dusting of dry, yellow snow on roofs, vehicles and the ground. The "fruitless" mulberries which were all the rage with landscapers in the hot-summer West a few decades ago are Morus alba. These trees are the typical food source for silkworms, and were originally introduced into the U.S. in the hope of starting a silk industry here.

Wanna raise your own silkworm moths?
The USDA and many states now consider the White Mulberry to be invasive in the Eastern U.S., because it crosses with the native Red Mulberry. The foreign invader has several characteristics which make it a first-rate "weed tree" including extraordinarily wide climate adaptability, fast growth with invasive surface roots, and its famous profuse production of pollen (male trees) or fruit (female trees). Some trees have blossoms of both sexes, and sometimes a tree changes sexes. This is not a tree that intends to go extinct. And there's this:
The white mulberry is scientifically notable for the rapid plant movement involved in pollen release from its catkins. The stamens act as catapults. . . . . The resulting movement is approximately 350 miles per hour (560 km/h), over half the speed of sound, making it the fastest known movement in the plant kingdom.
New plantings of male white mulberry trees are illegal in some cities, particularly in desert areas, because of their pollen production. "Conversely, female mulberry trees produce all-female flowers, which draw pollen and dust from the air. Because of this pollen-absorbing feature, all-female mulberry trees have an OPALS allergy scale rating of just 1, and are considered "allergy-free." The OPALS scale was introduced in the book, "Allergy-Free Gardening." The allergy scale was updated and extended in 2015 in "The Allergy-Fighting Garden", which can be ordered through the AoSHQ Amazon thingy.
Mulberries and other parts of the M. alba tree have are used in traditional medicine. They have been studied for other medical applications, including the restoration of vascular reactivity in diabetic mice. The "Eat the Weeds" guy calls his piece on mulberries, "Mulberries: Glucose-controlling hallucinogen." He comments, "I used to get a lot of dates using mulberries. . . " He includes recipes for mulberry pie, vinegar and sauce. There is information on mulberry wine in the comments. He also notes that you can eat cooked silkworms, but that they are "not that tasty".
The fruit of self-sown Morus alba trees is generally sweet and pleasant, but insipid. Fruit color ranges from purple to white. The fruits of Morus rubra and Morus nigra are generally tastier. Mulberry fruits have some drawbacks. They don't keep very well. You seldom see them in stores. The dark ones stain hands, pavement and lots of other surfaces. Mulberries of all colors stick to the soles of your shoes and get tracked into cars or homes. They all attract birds. But many people really love them. From the UK, where some Morus nigra trees have been bearing fruit for more than 150 years: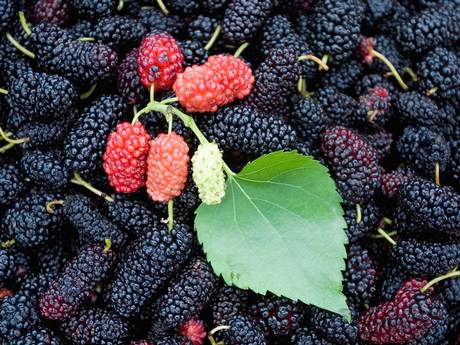 "Picking mulberries is a messy affair;
I looked like a Tarantino extra afterwards"
Cultivars of fruiting mulberries vary widely in their hardiness and other characteristics. Raintree offers several. "Pakistan" is a dark mulberry that is sometimes described as being non-staining. I think that this is probably because it is firmer than most mulberries, so it doesn't squish all over your hands when you pick them, or get stuck on your shoes as easily as most mulberries. "Sweet Lavender" is a pale mulberry that may come close to being non-staining. The famous "Illinois Everbearing is a cross between M. alba and M. Rubra. Raintree also offers some rather exotic mulberries from Korea and India.
If you dream of having, say, the lush berries of Morus nigra with less mess, mulberries are reputed to be good candidates for growing in large containers. There are dwarf cultivars that could be covered with bird netting. And the size of the trees (or bushes) can be controlled through pruning.
This dwarf Morus nigra is grown from cuttings. Amazon reviewers report mixed results concerning how easy it is to keep alive. Mulberry trees grown from cuttings require more babying at first, are less likely to grow into healthy trees, and are less likely to have a good tree form. This brings us to:
Grafting and Pruning
Considering that they grow into trees, mulberry seeds are relatively easy to get going. We find volunteer seedlings around here sometimes. If you want good tree form as well as top-quality fruit (or a specific "fruitless" mulberry), you could buy a cutting of your chosen variety and graft it to a seedling.
Mulberry trees are seldom trained to have a central leader - the best way to train most large deciduous landscaping trees. If limbs with a diameter of more than 2 inches are cut, rot may get started and kill the tree. This is one reason mulberry trees are often pollarded. Not all pollarded trees are as ugly in winter as a pollarded mulberry, which tends to get knobby at the ends of the limbs. Here is the basic technique: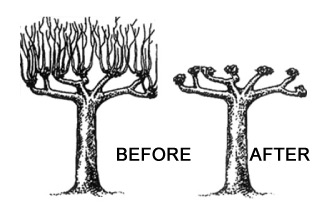 Pollarding a tree
With fruitless mulberries, pollen production will be delayed if you cut off all the branches that form leaves and let them grow out new every year. At the north end of the tree's range, you may not get any pollen. Yay!
With fruiting mulberries, plants may be maintained as shrubs by coppicing (see link under illustration above), or allowed to form a short trunk, then pollarded by removing half the branches each year. Second-year growth produces berries. In long-season areas, first-year growth may produce berries later in the season - sort of like ever-bearing raspberries. Trees may also be maintained this way when leaves are used to feed livestock, or when chickens are encouraged to eat extra berries.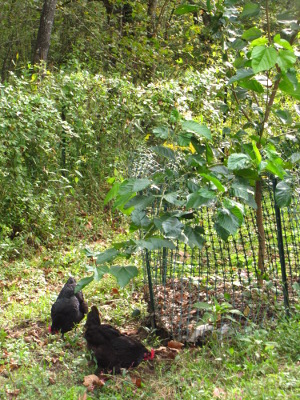 Young pollarded mulberry bush with chickens
If you are more into ornamentals, there's a cogent piece on pruning deciduous ornamental shrubs over at Maggie's Farm. Think privet hedges, lilac and crape myrtle. There's another piece on pruning leggy Mountain Laurel.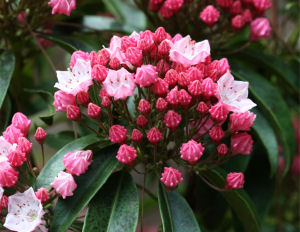 Planting Mountain Laurel
Miscellany
Nice, very short ancient Chinese story about Picking Mulberries for Mother. Scholarly commentary here. I had not known that there was once a group of people in China who painted their eyebrows red. Mulberry juice?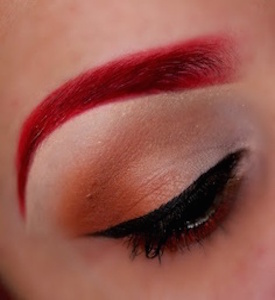 Easter Vegetables: When I was growing up, fresh-shelled peas and new potatoes seemed to be the iconic Easter veggies. Not that they were available in our garden at Easter. This year, I have cabbage in the garden. I have carrots. The Easter Bunny must eat cabbage and carrots. I may make this spicy Easter Garden Soup. With less chile.
This Easter Carrot Soup recipe reminds me of my aunt, who served carrot soup at parties. It is flavored with ginger and has a dill cream topping. I would probably stir the cream in and top with some chervil from the windowsill or the first spring leaves of dill or fennel from the garden. I hope everyone has a lovely day tomorrow.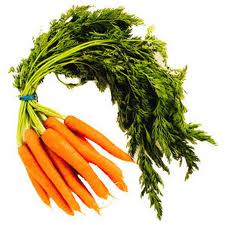 Y-not: Thanks KT. Now, here's Weirddave!
How odd is that? I didn't get a chance to talk to Y-not about the thread this week, and decided on my own to talk about birds. This year we put up a feeding station in the back yard, and we really enjoyed watching different birds come to eat a lot more than we thought we would. Of course we have pictures.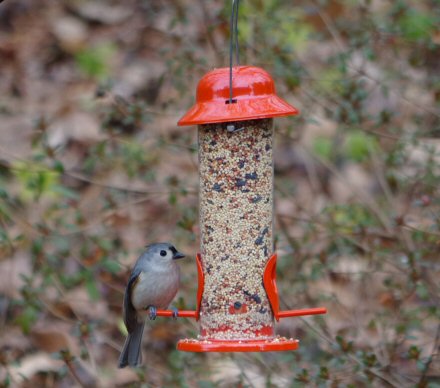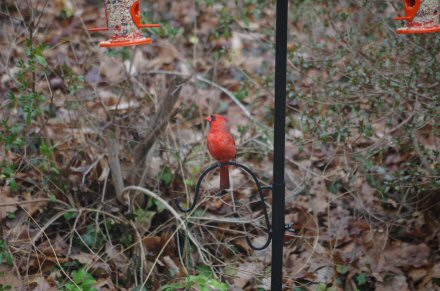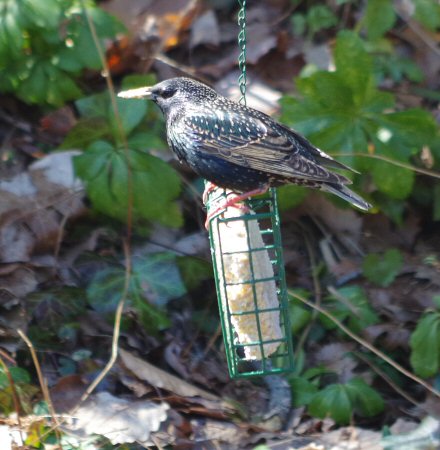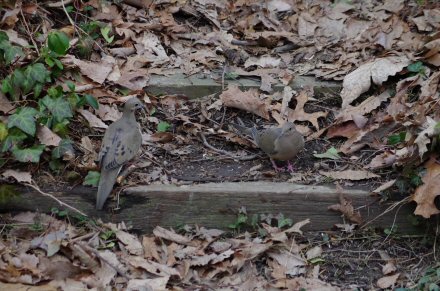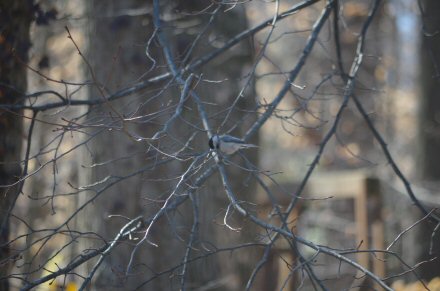 Of course, if you put up a bird feeder, birds won't be the only thing coming around. There will always be squirrels, watching and waiting for their chance to grab some of that sweet, sweet birdseed booty.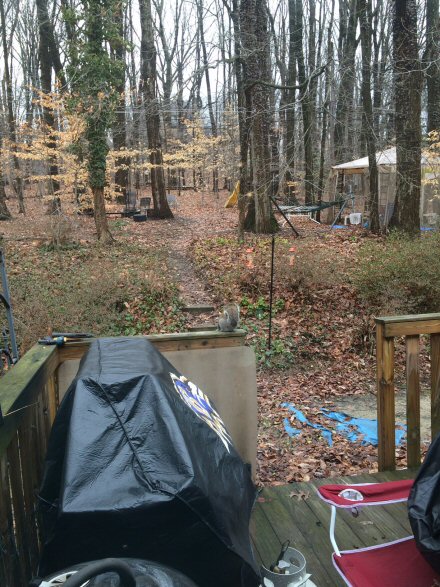 When I saw a squirrel, I'd let the dog out. Now, we have a little Shih Tzu, and while he'd chase the squirrel, he'd chase it like Fred Thompson ran for president, kind of at an amble. The squirrel would run up a tree, and Colby would lose interest. It's a good thing he doesn't have to hunt for his own food, he'd starve.
Once we got a visitor who does hunt for his own food.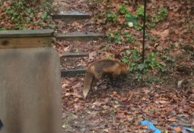 Sorry for the poor picture, it was first thing in the morning and the SLR was upstairs, all that was handy was a cell phone.
I put up the bird feeders as a (heh) lark, but I was surprised by how much enjoyment I got out of bird watching of all things. I'm going to buy some books for next year so I can identify all of the different kinds of birds that visit.

Y-not: Thanks Weirddave!
To close things up, in keeping with the bird theme -- and in the spirit of fighting tyranny -- here's a rendition of The Cutty Wren. It's not my favorite (the version I like best is by Nowell Sing We Clear), but it'll do:

What's happening in YOUR gardens this week?

posted by Open Blogger at
01:45 PM
|
Access Comments