« Italian Supreme Court Reverses Conviction of Amanda Knox and Raphael Sollecito, Dismisses All Charges, Forever
|
Main
|
Overnight Open Thread (27 Mar 2015) »
March 27, 2015
TREY GOWDY: HILLARY CLINTON WIPED HER SERVER CLEAN SOMETIME AFTER THE GOVERNMENT ASKED HER FOR ALL OF HER EMAILS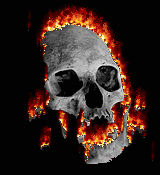 From Lauren French at Politico:
Hillary Clinton wiped "clean" the private server housing emails from her tenure as secretary of state, the chairman of the House committee investigating the 2012 terrorist attacks in Benghazi said Friday.

"While it is not clear precisely when Secretary Clinton decided to permanently delete all emails from her server, it appears she made the decision after October 28, 2014, when the Department of State for the first time asked the Secretary to return her public record to the Department," Rep. Trey Gowdy (R-S.C.), chairman of the Select Committee on Benghazi, said in a statement.


Clinton was under a subpoena order from the panel for all documents related to the 2012 attacks on the American compound there. But David Kendall, an attorney for Clinton, said the 900 pages of emails previously provided to the panel cover its request.

Kendall also informed the committee that Clinton's emails from her time at the State Department have been permanently erased.

So.