« One Pilot Locked Out of Cockpit in Germanwings Crash; Audio from Black Box Reveals Pilot Was Trying to Smash Down the Door
|
Main
|
Morning Thread (3-26-2015) »
March 25, 2015
Overnight Open Thread (3-25-2015)
Busy. Been drinking. Not interested in your complaints. Just be glad you're not getting a punishment ONT. Or my oft threatened Yoko Ono Retrospective Week.
6 Harsh Truths That Will Make You a Better Person
It's brutal, rude, and borderline sociopathic, and also it is an honest and accurate expression of what the world is going to expect from you. The difference is that, in the real world, people consider it so wrong to talk to you that way that they've decided it's better to simply let you keep failing.

...Alec Baldwin was nominated for an Oscar for that movie and that's the only scene he's in. As smarter people have pointed out, the genius of that speech is that half of the people who watch it think that the point of the scene is "Wow, what must it be like to have such an asshole boss?" and the other half think, "Fuck yes, let's go out and sell some goddamned real estate!"
Is Baldwin's character a jerk or a savior? The genius of the story is that half of you will have completely misunderstood it, and you like mint chutney and food stamps. The secret is at the beginning, at 0:15, where it is revealed that Alec Baldwin doesn't feel any of this, the whole speech is a work. If you were in that room, some of you would understand this as a work, but feed off the energy of the message anyway, welcome the coach's cursing at you, "this guy is awesome!"; while some of you would take it personally, this guy is a jerk, you have no right to talk to me like that, or-- the standard maneuver when narcissism is confronted with a greater power-- quietly seethe and fantasize about finding information that will out him as a hypocrite. So satisfying.
Your Congressional Representative At Work
Seamless: The Perfect Service For All You Non-Extrovert Types
Was Jesus a Nonviolent Pacifist?
The Group knows what you did.
Tonight's post brought to you by your excuse - what it is: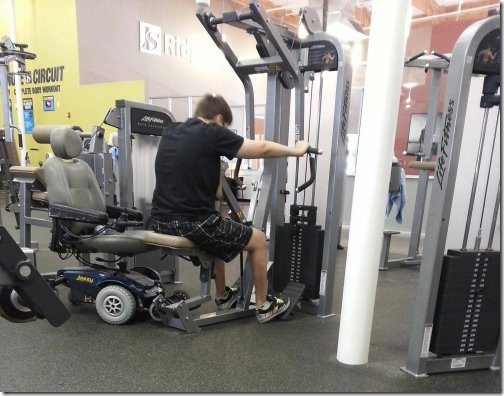 Notice: Posted by implicit permission of AceCorp LLC. Please e-mail overnight open thread tips to maetenloch at gmail. Otherwise send tips to Ace.

posted by Maetenloch at
10:49 PM
|
Access Comments