« Sunday Morning Book Thread 03-22-2015: Spring Has Sprung [OregonMuse]
|
Main
|
So God Made A Liberal [CBD] »
March 22, 2015
Sunday Gun Thread [Weirddave}
Gun of the Week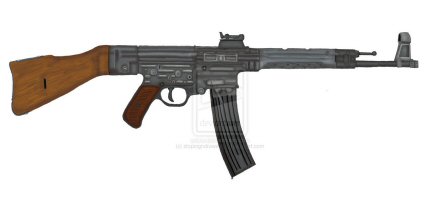 Gunhinged
I'm pretty sure this is scripted bullshit. The gun grabbers are desperate to sell their totalitarianism, it doesn't even matter if it's plausible at all. For every atrocity they mentioned, my natural reaction was "OK, and if I'd been there and had this gun, could I have stopped the killer?" Gun Control Group Sets up Fake Store, Shames First-Time Buyers

Boobies
I like guns. I respect women. I love boobies (Strangely enough, I can respect women AND love boobies at the same time. Mystifying, ain't it?). All of these things come together in this picture, but I can't help wondering if the clothing choice is practical. When I go to the range with my wife, she dresses up, not because she's hiding anything, but because hot ejected brass is HOT. I can't imagine what a casing down the cleavage here would feel like.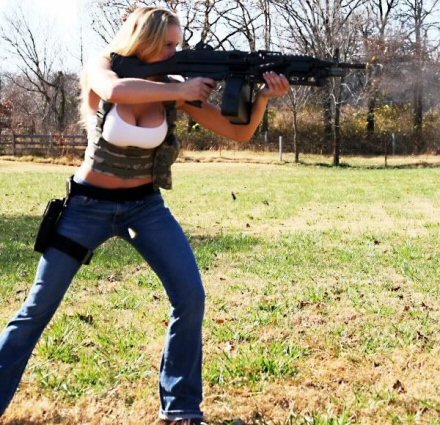 H/T to Kbdabear for the picture.

How Not to Check a Jam
Example # 1: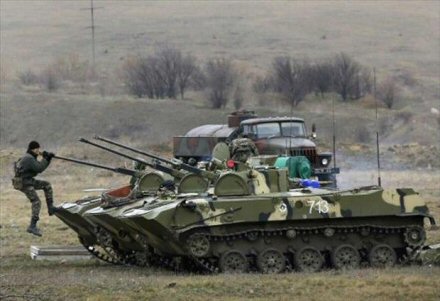 Example # 2: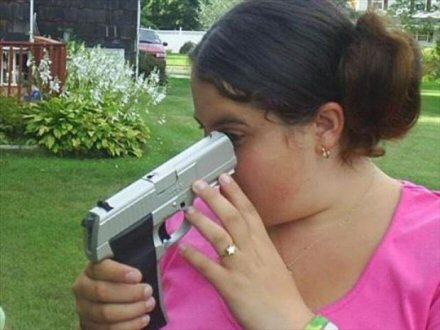 Concealed Carry
It's always a balance between size and stopping power. .380 is popular because of its size, but there have always been questions about it's impact. These new rounds might change that.
Speaking of Concealed Carry...
There's a new Glock on the horizon.
Looks like it might combine the stopping power of a 9MM with the size of a .380.
GOTW Answer
That's an MP-44 Sturmgewehr, developed by the Germans in WWII. The primary designer of the weapon was Hugo Schmeisser. I note without commenting that Dr Schmeisser and his lab were captured by the Americans in WWII. Dr. Schmeisser was released to be interred by the Soviets in the interest of "international relations". I also note that the venerable AK-47, universally hailed as a product of Soviet "brilliance", is a mirror fucking image of this weapon. Now, I would never imply that a Soviet weapon somehow designed by an unknown tank mechanic was the result of the USSR borrowing heavily from German engineering, as I said, I'm simply noting without comment.

I'm Rick Perry, Bitch!

Longbow! Crossbow!.357 Mag!

An arrow that fires a .357 Mag round upon impact. From the video, it looks like it might need some more work. I'd love to see tests where it is fired into a pig or deer corpse, I'm not sure a watermelon with a board in it is representative of real life impact scenarios.
The Real War on Women is Disarming Them
I live in Maryland, and I love my home, but we've got a long, tough road to hoe for gun rights. We're winning. Slowly. It still chaps my ass that we have to beg for that which is ours by right of being human.
Kurdish Gunsmith
It's too bad we can't start a spare parts drive for this gentleman. Got an extra barrel, stock or receiver sitting around? Put it to good use. If only the world made sense, this would be a national movement. Hell, dredging Horde Lake would outfit these guys for 1000 years!
Absolute Horror
Q: Why do you wingnuts want a gun? A: So I could be standing at this exact time and place with 1 in the pipe, 15 in the mag, and 3 spare mags in my pocket. I'd have to reload, 64 rounds wouldn't be enough. Police: Baby cut from womb of pregnant woman responding to Craigslist

Tips and gun links to @Weirddave0. Today's thread brought to you by gun free zones: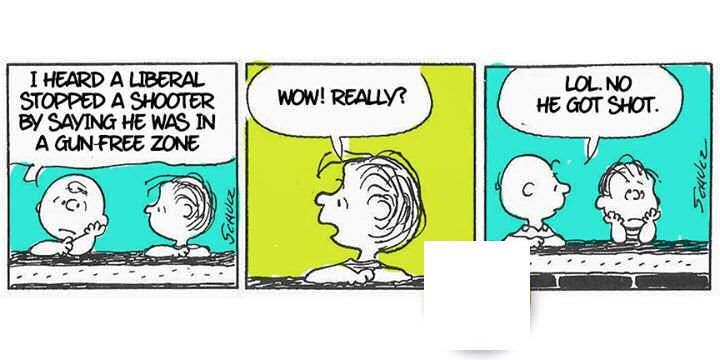 posted by Open Blogger at
10:45 AM
|
Access Comments