« Early Morning Thread 3/22/15 - Gee Wally, This game sure is fun edition. [krakatoa]
|
Main
|
Sunday Gun Thread [Weirddave} »
March 22, 2015
Sunday Morning Book Thread 03-22-2015: Spring Has Sprung [OregonMuse]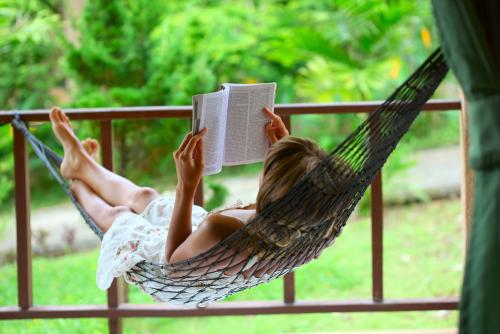 Good morning to all of you morons and moronettes and bartenders everywhere and all the ships at sea. Welcome to AoSHQ's stately, prestigious, and high-class Sunday Morning Book Thread. The only AoSHQ thread that is so hoity-toity, pants are required. Or kilts. Kilts are OK, too. But not tutus. Unless you're a girl.

Book Quote
I can't imagine a man really enjoying a book and reading it only once.
-C.S. Lewis

Spring Fever
In his classic poem Locksley Hall, Lord Tennyson assures us that:
In the Spring a young man's fancy lightly turns to thoughts of love baseball.
And so, this being the book thread and all, what is your favorite baseball book or novel? I have some candidates for your consideration:
First, there's The Natural, published in 1952, the incandescent first novel by award-winning author Bernard Malamud. It is said by many that this is THE classic baseball novel, and the ending is very much different than the Robert Redford movie of the same name.
___________
Bang the Drum Slowly by Mark Harris is actually the 2nd part of a quadrilogy that chronicles the career of baseball player Henry W. Wiggen:
Wiggen is a gifted pitcher in the major leagues, playing for a team that includes a mediocre catcher named Bruce Pearson, a slow-talking Georgia boy who tries the patience of the team. Pearson has a secret; he has been diagnosed with Hodgkins' disease which threatens not only his life but also the baseball career that he so desperately wants. When Wiggen learns of Pearson's illness, their casual acquaintanceship deepens into a profound friendship.
The other novels in this series, written over a 17-year period, are The Southpaw, A Ticket For A Seamstitch, and It Looked Like Forever.
___________
I think Jim Bouton's Ball Four was one of the first "tell it like it is" sports memoirs. When it was published in 1970, it created a Huge Controversy:
Bouton was called a Judas, a Benedict Arnold and a "social leper" for having violated the "sanctity of the clubhouse." Baseball commissioner Bowie Kuhn tried to force Bouton to sign a statement saying the book wasn't true. Ballplayers, most of whom hadn't read it, denounced the book. It was even banned by a few libraries.
And, or course, it sold like crazy. Fans loved it. And what is this "sanctity of the clubhouse" of which you speak? I used to work with a woman whose husband played double-A or triple-A ball, and from the stories she told me, most of those clubhouses would have been condemned for drunken licentiousness by Teddy Kennedy.
Bouton also wrote an updated version, and also a sequel, I'm Glad You Didn't Take It Personally.
___________
Also notable is ex big-league umpire Ron Luciano's book on the umpiring life, The Umpire Strikes Back, which I remember chiefly for his regular ejections of Orioles manager Earl Weaver, once even before the first pitch of the game. Luciano is what my mother would describe as "a character", i.e. a wee bit too full of himself, but I thought his book was pretty funny.
Of course, Weaver was quite the character himself, was possessed with a volcanic temper, and could get off a good zinger himself. Here's a story from the 'Disciplinary Actions' section of his wikipedia page:
During one particular tirade with an umpire, Weaver headed to the dugout screaming, "I'm going to check the rule-book on that" to which the umpire replied, "Here, use mine." Weaver shot back, "That's no good - I can't read Braille."
Luciano wrote a couple of sequels, but unfortunately, none of his books have ever been e-published.
___________
And, of course, any number of books have been written on the 1919 "Black Sox" scandal. I think the most well-known one is probably Eight Men Out: The Black Sox and the 1919 World Series, by Eliot Asinof, first published in 1963 and I seem to remember a movie with this title, too. Back then, the players were very much underpaid, so I can easily see why something like this could happen. And the real bad guys in this mess are team owners like Charles Comiskey, who knew about, and turned a blind eye to, the gambling that was already corrupting baseball, but then threw the players under the bus when the scandal become public.
And I always wonder if even today, even with their multi-million dollar free agent contracts, are players in whatever sport throwing games or shaving points? What would be the incentive?

Going Crazy or Already There
Going nuts? Here is a list of 50 books that deal with madness. Some you will have heard of, some you won't.
Notable on this list The Master and Margarita by Mikhail Bulgakov, written during the Stalinist insanity of the 1930s and banned in Russia for decades, is now available on Kindle for $1.99. One of you morons mentioned this in the comments a few weeks ago. The Amazon blurb for this novel, too lengthy to excerpt here, will give you an idea of how crazy it is.
Also The Wave by Todd Strasser, is based on a true incident that occurred in a high school history class in Palo Alto, California in 1967. The students could not understand how the German people could be duped into supporting the Nazi regime, whereupon the teacher created his own social movement, in real life called "The Third Wave" (in the novel, it was just "The Wave") to help them see how it could happen:
Over the course of five days, Jones conducted a series of exercises in his classroom emphasizing discipline and community, intended to model certain characteristics of the Nazi movement. As the movement grew outside his class and began to number in the hundreds, Jones began to feel that the movement had spiraled out of control.
The wikipedia entry gives a good chronology of the 5 days the experiment lasted before the history teacher had to shut it down.
It's kind of scary how easy it was to for someone to create a malignant social movement virtually out of thin air, and how quickly it took on a life of its own.

Spain Digs Up Dead Guy
Which wouldn't be newsworthy except for that the dead guy is none other than Don Quixote author Miguel de Cervantes:
They believe they have found the bones of Cervantes, his wife and others recorded as buried with him in Madrid's Convent of the Barefoot Trinitarians.

Separating and identifying his badly damaged bones from the other fragments will be difficult, researchers say.

The Don Quixote author was buried in 1616 but his coffin was later lost.

When the convent was rebuilt late in the 17th Century, his remains were moved into the new building and it has taken centuries to rediscover the tomb of the man known as Spain's "Prince of Letters".
Apparently, the search has been going on for some time. The BBC link has some interesting archeology photos.

Heh
Yes, I'm sure all of you morons are lining up to plunk down $14.99 of your hard-earned cash for Frank: A Life in Politics from the Great Society to Same-Sex Marriage, by AOSHQ favorite Barney Frank. I found this blurb to be strangely appropriate:
Growing up in Bayonne, New Jersey, the fourteen-year-old Barney Frank made two vital discoveries about himself: he was attracted to government, and to men.
Ugh. I think being "attracted to government" is unnatural and perverse. Such a person should be shamed and ostracized, and certainly not be spoken of in polite company.
At the very least, being attracted to government ought to automatically disqualify you from participating in it.
And if you don't want to pay that much for Frank's words of wisdom, you can read this interview of him by another public figure who has endeared herself in a big way to the Moron Horde, Eleanor Clift.

More on Pratchett
Pratchett wrote 40 Discworld novels, and this aesthetically pleasing infographic is helpful in determining which order to read them in. Because it's not one big, linear list. There are definite sub-lists and sub-sections that are interrelated to each other in subtle and complex ways.

Books By Morons
You moron authors have been very busy, furiously scribbling away out there in Pixel-Land. I know this because I get e-mail from many of you and it warms my heart to hear about all of your new books coming out. This has been an especially busy week.
___________
First up, moron commenter Valiant claims that the Obama economy forced him to write Make 20 Bucks a Day While Watching TV: The Proven Method for Making $600+ Monthly With Your Computer or Smartphone and the good news is that you can get the Kindle edition FREE through Monday.
___________
Next, baseball. I already spoke a bit about this , but author Grant Dosetto says he hasn't found any good baseball novels this year. They are out of favor and that doesn't seem right as Spring Training is in full gear with Opening Day just weeks away. So he wrote one of his own. The Hopping Bird is about an ex big-leaguer trying to find new life as the manager of the Toledo Mud Hens of the International League West.
Turning to Alex Casillas, a Cuban national with untapped potential, Freeman looks to reinvent a rag-tag group of eccentrics into a professional squad.

A first baseman who is larger than life but unable to field, a starting pitcher whose vanity and narcissism lead to a gambling problem, injuries, and more plague the team on the field. The trials of life await them off the field.

It is going to one hell of a year.
Kirkus Reviews gave it a generally positive review, calling it a well-developed baseball novel with a feel-good ending.
Also available on Kindle.
___________
Lastly, a moron wants to tout a book written by a friend of his, Dissident (The Bellator Saga Book 1), which Kindle version you can purchase until April 1st for the promo price of $0.99.
In a new America where almost no one can be trusted, Caroline lies unconscious in a government hospital as others decide her fate. She is a political dissident, wanted for questioning by a brutal regime that has come to power in a shockingly easy way. As she recovers from her injuries, all she has are her memories. And once she wakes up, they may not matter anymore.
This is part one of a projected 6-part series. For adults 18+. The reviews indicate that if this were a movie, it would be rated 'R' for violence and explicit sex.

Mentor Wanted
I heard from a moronette lurker this week who has a favor to ask:
I have a 17-year-old son who writes sci-fi and fantasy. He is quite serious about it, and has already completed a couple book-sized works as well as some short stories. We are a family of book lovers, and he is very well-read for a 17-year-old. He also has a quirky, hyperactive imagination. Consequently, I believe that his stories are something more than what you would expect from, well, a 17-year-old college student.

Have you run across any Morons in your travels that would be willing to engage with him, read some of his work, and be willing to provide some pointers? He is a self-taught writer, but he is also teachable and looking for a mentor.
So if you're interesting in helping out this young man, you can email him at writerzep-at-sign-gmail-dot-com.

___________
So that's all for this week. As always, book thread tips, suggestions, bribes, rumors, threats, and insults may be sent to OregonMuse, Proprietor, AoSHQ Book Thread, at the book thread e-mail address: aoshqbookthread, followed by the 'at' sign, and then 'G' mail, and then dot cee oh emm.
What have you all been reading this week? Hopefully something good, because, as you all know, life is too short to be reading lousy books.

posted by Open Blogger at
09:00 AM
|
Access Comments