« The Pillars of Gaming
|
Main
|
Breaking News : Reuters- Texas Senator Ted Cruz to announce presidential run [Weirddave] »
March 22, 2015
Food Thread: Mushy Peas Edition [CBD]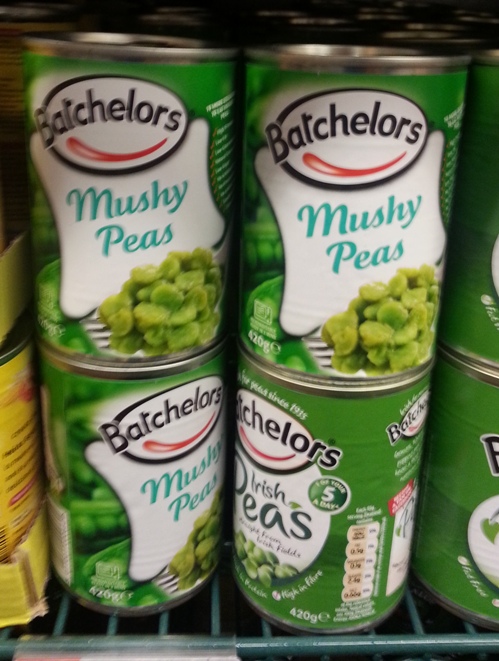 I remember eating this stuff in the early 1980s on a trip to England. The pub fare back then was -- how to say this delicately -- awful beyond compare. But there were some standouts like Bangers and Peas that could tide one over, or at least keep the strong ales in check.
This was on the shelves of a local market with several sections devoted to specialty foods: British, Kosher, Israeli, Japanese, etc. The Brits have interesting chocolates, and the Japanese seem to like mayonnaise with odd flavors. The Endorian section was small, but they had some jerky that looked interesting, although the meat wasn't identified....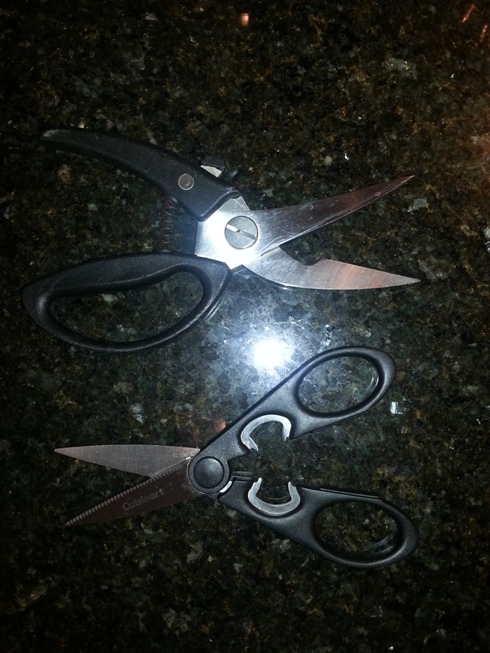 (sorry about the lousy photo)
Two pairs of kitchen shears. Both made by reputable companies. One is incredibly badly designed, with an uncomfortable grip, a useless spring mechanism that does, um, I have no idea what, and blades that simply won't get sharp.
The other is a simple design, with a comfortable handle, very sharp blades, and a pleasure to use.
I am fascinated that small differences in hand tools can make such huge differences in their quality.

*********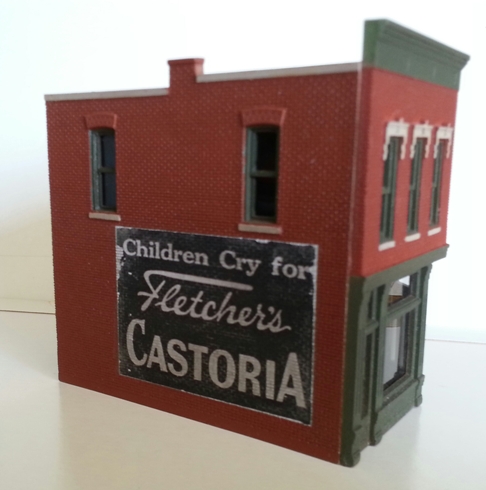 Perhaps a laxative ad isn't the most appropriate thing for a food thread, but this is a beautiful scale model of, presumably, a New York City building (courtesy of J.J. Sefton). Fletcher's was huge, and lasted well into the 20th century! I have a vague recollection of seeing one of these ads when I was a kid.
*********
This is a classic herb rub
that the folks over at "Fine Cooking" use here for a fresh ham. But it can be used on lamb as well (and, I suspect, on a sirloin steak). I found this site because a Moron suggested I take a look. I don't remember who, but thank you!
It's a solid cooking resource.
*********
And because Spring may eventually arrive: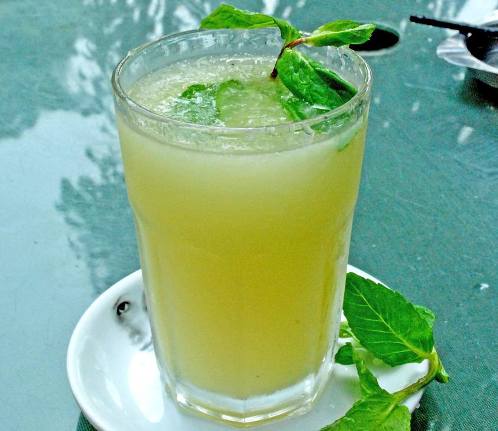 It's an Israeli advertising gimmick that morphed into a real product....one that can be made easily in the home.

*********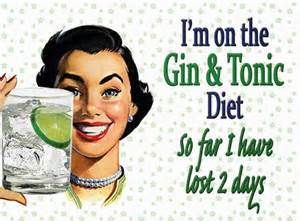 Tall drinks are often watered down and tasteless, and the worst offender is often the venerable Gin & Tonic. But with a little care and some reasonably good gin (but don't splurge on the expensive stuff....it's a waste) it can be a grand and glorious drink; just perfect for that first day of spring when you sit in your lounge chair on the patio and tell your kids how to clean up the yard after this long, dark winter.
The Muddled Gin & Tonic
2 limes -- room temperature
8 ounces good gin. I use Broker's, but any good London Dry gin will work.
16 ounces tonic. There are fancy (expensive) ones that are, unfortunately, really good. But Schweppes or Canada Dry are fine. Just make sure to use a fresh bottle...flat tonic is disgusting and will give you warts.
Roll the limes a bit to loosen the juices up. Slice them into quarters, and drop them into two pint glasses.
Using a muddler or the handle of a heavy wooden spoon (a hammer will work too), press the limes into the bottom of the glass, making sure that you press on both sides of each chunk. The goal is to express the juice and get some of the aromatic oils out of the skin. Just don't press too hard and break the glass!
Add a handful of ice, then four ounces of gin to each glass.
Carefully pour eight ounces of tonic into the glasses, trying to preserve as much carbonation as possible.
Top off with ice and drink immediately.
The ratio of 2:1 tonic:gin is a guideline. If you like yours more or less tonic-y, play with the ratio until you get it just right for your palate.

posted by Open Blogger at
04:05 PM
|
Access Comments