« Gaming stuff
|
Main
|
Breaking the Stale Thread Thread - Niedermeyer's Dead Horse »
March 15, 2015
Food Thread: Coffee -- It lubricates The World (at least in the morning) [CBD]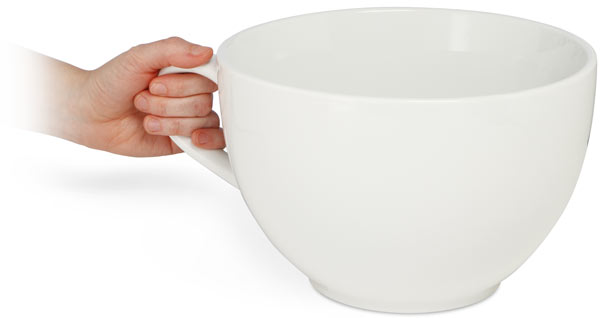 I cannot function without coffee. I freely admit that I am psychologically and physically addicted to it, or more precisely, its active ingredient; caffeine (1,3,7-Trimethylpurine-2,6-dione for you sciency types).
The physical dependence is easily shaken if one can tolerate a few days of headache, but the psychological effects are much more significant. My day is simply not complete without the ritual of coffee making and consuming. [What's that? Obsessive ritualized behavior is a sign of what?]
This is the style I use, but the newer ones do not have deep enough ridges on the inside of the cone. That flaw allows the fliter paper to adhere quite tightly to the porcelain, and it slows the filtering down too much. My guess is that it is cheaper to produce with smaller ridges.....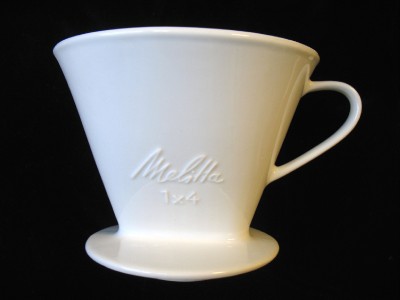 So I rarely use my new one, and rely instead on a chipped and battered cone from 1985. Because I am usually the only one drinking coffee, I filter directly into the prewarmed cup. Yes, I also rinse the filter and cone in hot water. Every time. Otherwise something bad will happen. And the handle of the cup must align with both the long side of the filter and the edge of the counter, because....zombies!
Insanity aside, I find drip coffee to be the best flavor of any coffee-making system, although there are knowledgeable people who swear by others. Our own resident hipster sbannion assures me that the Technivorm Moccamaster is without peer in the automatic coffeemaker world.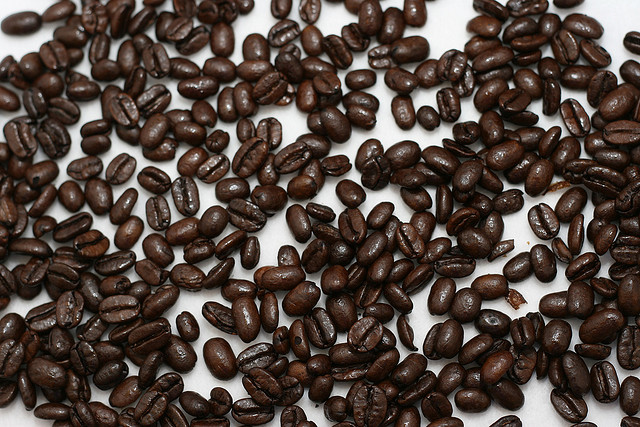 But all will be for naught if you don't use the beans you like. Notice very carefully (nota bene for you Spanish speakers)....I said "the beans you like," not necessarily fancy, expensive stuff from Williamsburg or Austin or Portland. If you like the taste of bulk coffee from Costco...good for you. You're saving some serious cash.
I like a very dark roast, and unfortunately it is difficult to find it done well and inexpensively. Starbucks is infamous for its dark roast that tastes like burnt tires and dishwater, and most others I have tried are similarly flawed -- even some of the expensive ones. But if you prefer a lighter roast, my impression is that it is easier to find a quality product for less than a mortgage payment.

*******
Guinness Stout
is really good stuff...one of my favorite beers when I am out drinking and don't feel like experimenting. Yes, the company is sort of douchy and liberal, but there is a limit to the amount of boycotting I am willing to do. Here are a few things that one can do with Guinness besides drinking it.
*******
This is why baseball is a great game.
*******
Simple and tasty. You can't really beat that combination. And cod is often on sale, so it won't break the bank ($30/lb. for
Chilean Sea Bass
Patagonian Toothfish? That's insane).
Crunchy Pan-Fried Cod
Cod filets (about 6-8 ounces per person)
Flour
Egg
Panko bread crumbs
Butter
Olive oil or vegetable oil
Preheat oven to 300F
In a large oven-safe non-stick skillet melt a few teaspoons of butter over low heat.
Cut the filets into single portions, trying to keep each piece uniform (they will cook more evenly).
Dry the pieces and then lightly salt and pepper them just before cooking.
Whip an egg until frothy, adding a bit of salt and pepper to taste.
Turn the heat under the skillet to medium high and add 1 ounce of oil.
Dust each piece of cod with lightly seasoned flour. I use salt and pepper, but whatever makes sense is fine.
Starting with the thickest pieces of fish, dredge the cod through the whipped egg wash and then through the Panko bread crumbs, making sure that the fish is covered completely. If necessary pat the crumbs gently to help them stick to the fish. As you prepare each piece, put it in the skillet so the Panko doesn't get soggy.
Place the thicker pieces in the middle of the pan, which is usually hotter than the edges.
Cook for a few minutes until the Panko is lightly browned and crunchy, and then flip gently with a wide spatula.
Cook for a few minutes more, and then finish the fish in the oven for 5-6 minutes.
Serve immediately with a few squirts of lemon.

posted by Open Blogger at
04:00 PM
|
Access Comments