« Here Are Some News Things Open Thread
|
Main
|
Morning Thread (3-12-2015) »
March 11, 2015
Overnight Open Thread (3-11-2015) – Cop Out Edition Day Three
Actually after a review I guess I didn't cop out. I'll try to maintain my commitment to copping out better in the future. Sorry.
And note: A couple of weeks ago, it was beyond the pale of decency to ask if Obama loves America, but today it's fine to call 47 Republican senators traitors.

  -- Insty
Also:
And as for the people in the comments who say that libertarians like me, Eugene Volokh, and FIRE shouldn't be defending these students: If you only defend speech you agree with, you're not a free speech advocate, you're just a partisan hack.

  -- Insty on the expulsion of the SAE students
Of course, there's always feminism for Hillary to fall back on. And speaking of which, as Charles Hurt asks in the Washington Times, "Are we ready for 10 more years of wrath from the eternal Woman Scorned?"
Joe Biden: GOP Senators' Letter to Iran 'Beneath the Dignity of an Institution I Revere'
Reminder: After 9/11, Biden Wanted to Send $200 Million to Iran - Just Because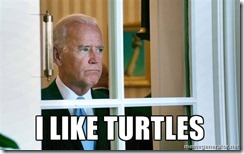 Sonny Bunch: The Identity Politics Left's Effort to Reshape Their World
I noticed the other day on Twitter that someone I had never interacted with-indeed, had never even heard of before-had blocked me. I've seen this happen a couple of times and have never remarked on it because, well, Twitter is a weird place. And it seems even more narcissistic than usual to complain about being blocked by a stranger. But I make a general effort not to antagonize people by tagging them in tweets, so I was kind of curious as to why this had happened.

Turns out, there's a blacklist of people that the social justice warrior left has decided should be shunned. And I was on it. Apparently this is, largely, a reaction to "GamerGate." I've written about GamerGate a couple of times, so I figured that's what had gotten me blacklisted. But no. That wasn't it at all. A bit of sleuthing turned up the truth.

As it happens, I was added to The Block Bot-as a level two offender!-because I had written a blog post. Not because I had tagged a bunch of harassed women on Twitter or had engaged in a witch hunt or set the hordes upon the oppressed. But because I had written a blog post. A blog post that most of these social justice warriors had never seen. And what was the thought crime contained in this obviously dreadful blog post? Why, I had said that it is deeply troubling that certain segments of the left were calling for the imprisonment of a reporter who had, gasp, committed the crime of reporting a story.
Prime Minister: "Australians are sick of being lectured to by the United Nations"
The United Nations objected to Prime Minister Tony Abbott enforcing the nation's immigration laws by discouraging people from traveling 5,000 miles from Sri Lanka in rickety boats to seek asylum.

You may recall that the UN Human Rights Council includes Cuba, Kazakhstan, Pakistan, and other routine violators of human rights.

The UN issued some report blasting Australia. PM Abbott responded: "I really think Australians are sick of being lectured to by the United Nations. The most humanitarian, the most decent, the most compassionate thing you can do is stop these boats because hundreds, we think about 1,200 in fact, drowned at sea during the flourishing of the people smuggling trade under the former government."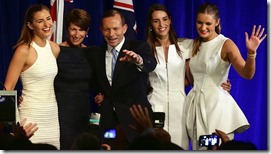 Wisconsin Unions Start the Inevitable, Futile Lawsuit Against Right-To-Work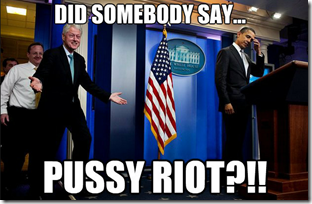 and heh: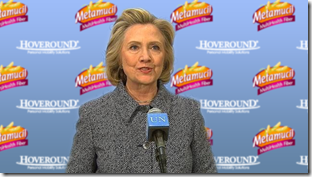 The Chief of Scotland Yard Has a Modest Proposal to Help Solve Crimes
Danish Home Guard to be Disarmed After Terror Attack
Because it turns out that one of the rifles used in the attack was previously stolen from a Home Guard member's home. So now all armed members of the Home Guard must turn in the bolts to their rifles, making them useless.
I work with a Danish guy who was a member of the Home Guard and according to him it's roughly equivalent to our National Guard except that it's more integrated with the regular Danish army. While they mostly do a lot of emergency and disaster work, they do routinely train with the Danish Army and one of the benefits of their keeping their own rifles and ammo at home is that in the event of an attack they're capable of immediately responding without having to first muster at an armory. Now that benefit has been eliminated.

People Are Having A Really Bad Day At Work
There ought to be a trivia game called Reality Show or Retard Wrote Something With a Pencil where you have to guess whether or not a piece of content is an actual reality show or just the non-sequitur ramblings of a kid who ate too many lead paint chips at the Sunshine Academy.

Sex Box: couples bang each other in a sound proofed shipping container on a stage then exit to have their relationship evaluated by Botoxed sex and marital counselors while still post-coital.

I know, I guessed Retard with a Pencil as well. But Sex Box turns out to be a show on WEtv channel which I'm certain is blocked on my remote on the off chance I myself might need to become erect some time this decade.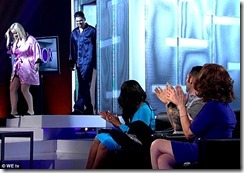 Russell Brand: 'I Know That Pornography Is Wrong'
I know that pornography is wrong, that I shouldn't be looking at it, that lots of people that work in it are doing so because of the wrong reasons - desperation, self doubt - I'm sure there's loads of people who work in porn that go "hey, i love it," but there's a general feeling in your core that "this isn't the best thing for me to be doing. this isn't the best use of my time now." I don't put that laptop lid down and think "There! What a productive piece of time spent!"

I feel like if I had total dominion over myself I would never look at pornography again.
But note that he still isn't swearing porn off despite the wrongness and all.
The Group knows what you did.
Tonight's post brought to you by almost certainly: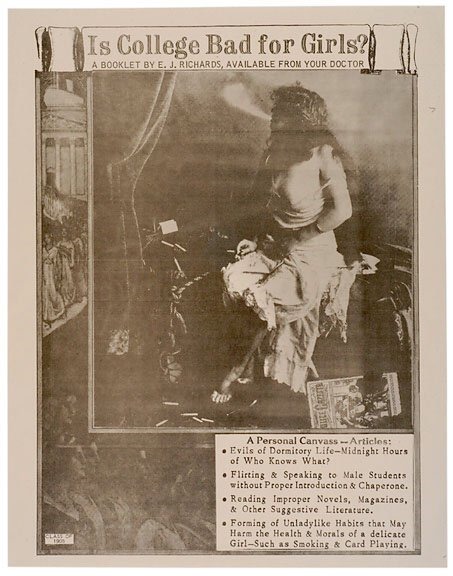 Notice: Posted by implicit permission of AceCorp LLC. Please e-mail overnight open thread tips to maetenloch at gmail. Otherwise send tips to Ace.

posted by Maetenloch at
09:03 PM
|
Access Comments