« Footsteps of the Ewok - A Journey of Discovery [Weirddave]
|
Main
|
Morning Thread (3-9-2015) »
March 08, 2015
Overnight Open Thread (3-8-2015)
The Clintons are creeps and liars and scoundrels and misfits, always have been, always will be. They are the penicillin-resistant syphilis of American politics.

...A self-respecting people would have sent this clan of scrofulous grifters and po-faced con artists into whatever passes for exile (comfortable exile, of course) in the 21st century. Instead, we are giving them a serious shot at a return to the White House.

At least this time, we'll know to keep an eye on the silver.

-- Kevin Williamson in Next!
Civilization is not the enemy of mankind; it is an advancement. The chief beneficiaries of civilization -- PhD's -- love to mock it.

-- Don Surber on the supposed racism and anti-scientism of three regular meals a day
Brutal. But then Hillary has always been an unlikeable person and a poor politician.
Hillary Clinton to Take Down Iconic Photo of Her Holding Blackberry
After going through a week of embarrassing media coverage about a secret private email account she used exclusively while serving as Secretary of State, Hillary Clinton is set on Sunday to disappear from her Twitter account a famous photo of her holding a Blackberry that has become politically inconvenient as it reminds viewers of the email scandal instead of her 'badass cool.'

Clinton announced Saturday she will be taking her social media photos down as part of a conveniently timed Clinton Foundation women's rights campaign called "Not There".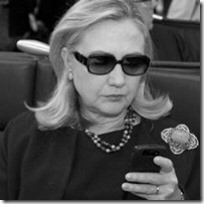 And here are some of the other Hillary private email addresses that were created and presumably used since a hacker was able to compile this list:
Other accounts included:

hdr@clintonemail.com
hdr18@clintonemail.com
hdr19@clintonemail.com
hdr20@clintonemail.com
hdr21@clintonemail.com
h.clinton@clintonemail.com
Hillary@clintonemail.com
contact@clintonemail.com
mau_suit@clintonemail.com (?!)
Colin Powell: 'I Still See' a Dark Vein of Intolerance in the Republican Party
Yeah well I've had about my lifetime fill of Colin Powell's pontifications. So until your funeral Mr. Powell would you please do us the courtesy of shutting the fuck up. Thank you.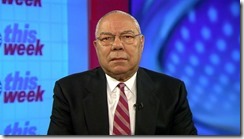 How Leonard Nimoy Fought to Get Nichelle Nichols Pay Equity
Koenig: Leonard (Nimoy, Mr. Spock) was always kind of unapproachable. But a very good man. Sound ethics and a good sense of morality.

LV Sun: How so?

Koenig: When it came to the attention of the cast that there was a disparity in pay in that George [Takei] and I were getting the same pay but Nichelle was not getting as much, I took it to Leonard and he took it to the front office and they corrected that.
And remember this was back when Nimoy was a nobody actor lucky to get small parts. He also went to bat for Nichols and Takei in the 70s to keep them employed in the Star Trek franchise.
Nimoy: There was also the case where George and Nichelle we're not hired to do their voices in the animated series . I refused to do Spock until they were hired. Mr. Roddenberry started calling me the conscience of Star Trek.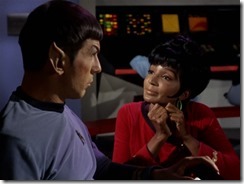 Guy Adds a Few Sections of His Own to the Local Book Store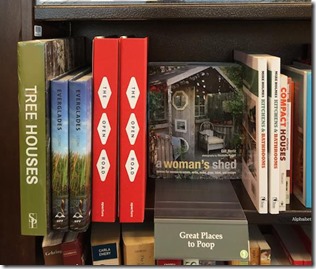 (Thanks to Misanthropic Humanitarian.)
Correlation between oral sex and a low incidence of preeclampsia: a role for soluble HLA in seminal fluid?

The involvement of immune mechanisms in the aetiology of preeclampsia is often suggested. Normal pregnancy is thought to be associated with a state of tolerance to the foreign antigens of the fetus, whereas in preeclamptic women this immunological tolerance might be hampered. The present study shows that oral sex and swallowing sperm is correlated with a diminished occurrence of preeclampsia which fits in the existing idea that a paternal factor is involved in the occurrence of preeclampsia.
Sure it's an older study but then there's this recent one which also points to the power of male essence.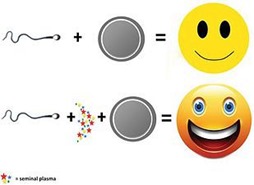 Weekly Commenter Standings
Top 10 commenters:
1 [753 comments] 'Misanthropic Humanitarian' [107.57 posts/day]
2 [667 comments] 'J.J. Sefton'
3 [522 comments] 'mynewhandle'
4 [511 comments] 'ThunderB, Shapeshifter'
5 [458 comments] 'Vic'
6 [426 comments] 'Ricardo Kill'
7 [412 comments] 'Turd Ferguson'
8 [390 comments] 'Nip Sip'
9 [379 comments] 'AllenG (DedicatedTenther) - TrueCon'
10 [362 comments] 'rickb223'
Top 10 sockpuppeteers:
1 [185 names] 'The Political Hat' [26.13 unique names/day]
2 [109 names] 'Turd Ferguson'
3 [45 names] 'Art Mullen's Marshal stiffy'
4 [39 names] 'Brian Williams'
5 [36 names] 'Uncle Busyhands'
6 [32 names] 'Cicero (@cicero)'
7 [32 names] 'John McCain'
8 [30 names] 'MTF, Fan of the Crusades'
9 [29 names] 'mynewhandle'
10 [29 names] 'RedMindBlueState'
The group. Never heard of it.
Where it's at - the Twitter
Tonight's post brought to you by Fight Club ethos: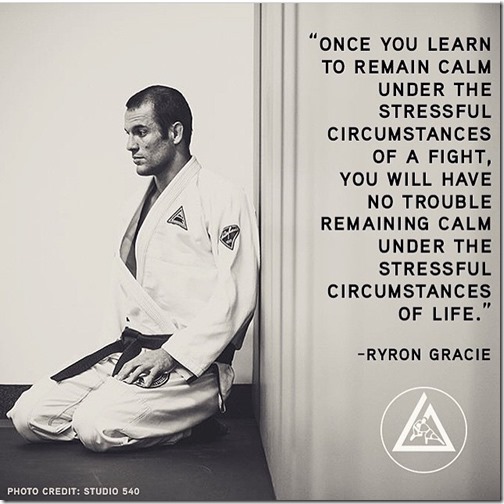 Notice: Posted by permission of AceCorp LLC. Please e-mail overnight open thread tips to maetenloch at gmail. Otherwise send tips to Ace.

posted by Maetenloch at
09:05 PM
|
Access Comments