« Weekend Thread: SOOie! Iowa Ag Summit [Y-not]
|
Main
|
Footsteps of the Ewok - A Journey of Discovery [Weirddave] »
March 08, 2015
Food Thread: The Existential Threat of DNA Laden Foods [CBD]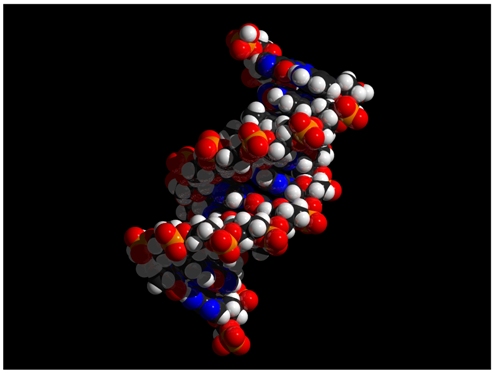 A recent survey by the Oklahoma State University
Department of Agricultural Economics finds that over 80 percent of Americans support "mandatory labels on foods containing DNA," about the same number as support mandatory labeling of GMO foods "produced with genetic engineering."
WARNING: This product contains deoxyribonucleic acid (DNA). The Surgeon General has determined that DNA is linked to a variety of diseases in both animals and humans. In some configurations, it is a risk factor for cancer and heart disease. Pregnant women are at very high risk of passing on DNA to their children.
Maybe SMOD really is the only answer.
*******
One of the advantages of having basic cooking skills (other than the obvious -- the ability to feed one's self) is that any recipe can be used as a template for what you really want.
I was poking around my recipe files for a good beef stew recipe to post today, and I realized that while stew is in semi-regular rotation in Chez Dildo's kitchen, I have only one saved recipe...and it's a crappy one from Jamie Oliver with all sorts of stuff I don't want in my stews (turnips? Bugger off!). I tried it once and was not pleased.
But why only one recipe? Because stew is just a few techniques that need to be filled in with your personal preferences. I really like heavily caramelized onions, so my stews are usually redolent with the sweetish flavor of onions that have been cooked low and slow and long. But bay leaf is cloying on my palate in large doses, so I back off a bit. And against all of my anti-establishment instincts, I have discovered that de-fatting stews and then swirling just a bit of butter in before serving will make them, paradoxically, richer tasting but less filling and heavy.

*******
Anyone a former cooking-show junkie who has, over the past several years, just gotten sick and damned tired of the dumbing down of the cooking, and the push toward stupid game show crap? I used to love watching the Food Network's many good cooking shows, but they have either disappeared (Emeril...we hardly knew ye!) or become parodies more appropriate for SNL.
Are there any remaining that showcase serious cooking for serious cooks?
*******
The classic Manhattan is made with red vermouth, but this twist on it is a nice change, especially if you can get the correct Amaro. They vary wildly, as I have discovered to my misfortune. And the Carpano is simply the best white vermouth on the planet.
The Perfect Manhattan
3 parts Rye Whiskey
1 part Meretti Amaro
1/2 part Carpano Bianco
3-4 dashes of Dutch's Colonial Cocktail Bitters
Add all ingredients to a Boston shaker filled with ice. Stir gently (do not shake) for 30 seconds, then strain into a lowball glass.
Garnish with a twist of lemon (twist it over the drink to get the lemon oil on the surface) or a Luxardo Maraschino cherry.
Courtesy of Andrew McIntosh of the Park West Tavern

*******
Paula Deen had some fun recipes that were not overly parsimonious with the fat and sugar. The ones I made were pretty good, including this one. It's a great dish for a big gathering, because it can be doubled or tripled easily, and is best prepared the night before.
Baked French Toast Casserole with Maple Syrup
Ingredients
1 loaf French bread (13 to 16 ounces)
8 large eggs
2 cups half-and-half
1 cup milk
2 tablespoons granulated sugar
1 teaspoon vanilla extract
1/4 teaspoon ground cinnamon
1/4 teaspoon ground nutmeg
Dash salt
Praline Topping, recipe follows
Maple syrup
Praline Topping:
1/2 pound (2 sticks) butter
1 cup packed light brown sugar
1 cup chopped pecans
2 tablespoons light corn syrup
1/2 teaspoon ground cinnamon
1/2 teaspoon ground nutmeg
Directions
Slice French bread into 20 slices, 1-inch each. (Use any extra bread for garlic toast or bread crumbs). Arrange slices in a generously buttered 9 by 13-inch flat baking dish in 2 rows, overlapping the slices. In a large bowl, combine the eggs, half-and-half, milk, sugar, vanilla, cinnamon, nutmeg and salt and beat with a rotary beater or whisk until blended but not too bubbly. Pour mixture over the bread slices, making sure all are covered evenly with the milk-egg mixture. Spoon some of the mixture in between the slices. Cover with foil and refrigerate overnight.
The next day, preheat oven to 350 degrees F.
Spread Praline Topping evenly over the bread and bake for 40 minutes, until puffed and lightly golden. Serve with maple syrup.
Praline Topping:
Combine all ingredients in a medium bowl and blend well.

posted by Open Blogger at
04:00 PM
|
Access Comments