« Patricia Arquette Needs to Check Her Privelege
|
Main
|
Morning Thread (2-24-2015) »
February 23, 2015
Overnight Open Thread (2-23-2015)
There are no real class divisions in America except one: the college-educated versus the non-college educated. It helps to think of this in terms borrowed from the world of a Jane Austen novel: graduating from college is what makes you a "gentleman." (A degree from an Ivy League school makes you part of the aristocracy.) It qualifies you to marry the right people and hold the right kind of positions. It makes you respectable. And even if you don't achieve much in the world of work and business, even if you're still working as a barista ten years later, you still retain that special status. It's a modern form of "genteel poverty," which is considered superior to the regular kind of poverty.

If you don't have a college degree, by contrast, you are looked down upon as a vulgar commoner who is presumptuously attempting to rise above his station. Which is pretty much what they're saying about Scott Walker. This prejudice is particularly strong when applied to anyone from the right, whose retrograde views are easily attributed to his lack of attendance at the gentleman's finishing school that is the university.

...You can see now what is fueling the reaction on the left. If Scott Walker can run for president, he is challenging the basic cultural class identity of the mainstream left. He is more than a threat to the Democrats' hold on political power. He is a threat to the existing social order.

-- Robert Tracinksi in Scott Walker Is a Threat to the Existing Social Order
'Men's Magazines' vs. Buzz Aldrin
So GQ reporter Jeanne Marie Laskas recently interviewed Buzz Aldrin and it did not go particularly well.

Now Aldrin is a very interesting guy with lots of interesting things to talk about - he was a fighter pilot in Korea and shot down two MiGS in his F-86 Sabre, flew F-100s in Europe. later earned a Doctor of Science degree in Astronautics from MIT - his thesis was on "Line-of-sight guidance techniques for manned orbital rendezvous" - and then you have the whole astronaut, moon-walking thing as well as his post-astronaut career, and current plans for manned missions to Mars.
But reporter Laskas didn't get into any of that - instead she got hung up on his clothes and jewelry:
He's wearing a lapel pin of his famous moon footprint in miniature, cast in pewter. He's wearing a tan corduroy jacket, a tie with pictures of planets all over it. He's wearing bracelets, big beads. Turquoise on one wrist and a string of translucent alien faces or something on the other.

The jewelry is distracting. There is more. A gigantic double watch, two faces fused together like heads on conjoined twins. There are gold rings, a moon, a star, diamonds, a pinkie ring, many rings. What is up with the jewelry? It's confusing. Wait, jewelry?
Leading to full journalistic FAIL: Instead of just telling us what Aldrin says Laskas prefers to write about her experience of hearing Aldrin say things.
In the end, even though it's supposedly a profile of Aldrin, it tells you a lot about the very uninteresting Laskas, and damned little about Aldrin, who has a book in the stores describing a practical pathway to Mars, a fact she, who is very uninterested in Aldrin beyond his clothes sense, somehow fails to mention. Anywhere. Anywhere at all in the interminable article.

Well, it's not like the readership of GQ would get anywhere with the orbital mechanics, is it? The nearest they get to the space program is stocking up on Astro Glide.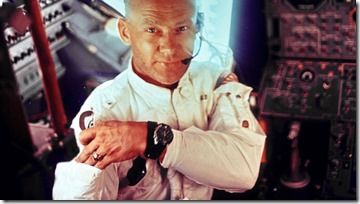 Kevin D. Williamson: Why Rudy is Right About Obama
There is a personality type common among the Left's partisans, and it has a name: Holden Caulfield. He is adolescent, perpetually disappointed, and ever on the lookout for phoniness and hypocrisy. His is the sort of personality inclined to believe in his heart the declaration that "behind every great fortune there is a great crime." (He also believes that this is a quotation from Honorι de Balzac, whose works he has not read, when it fact it comes from Richard O'Connor's The Oil Barons: Men of Greed and Grandeur.) He believes with Elizabeth Warren that the economy is a rigged game based on exploitation and deceit rather than on innovation, productivity, and competition. He believes with Barack Obama that the only reason (e.g.) Staples does not pay its part-time associates more or schedule them for more hours is so that it can pad its executive pay and protect its "billions" in annual profits. (He believes that Staples, whose financials he has not read, makes "billions," when in fact it does no such thing.) Say an admiring word about Steve Jobs and he'll swear that there are four-year-olds working 169 hours a week in Chinese sweatshops producing iPods at the point of a bayonet. He believes that most people get into Harvard and Yale because they have influential parents (that's the University of Texas, unfortunately), that rich Americans mostly inherit their money (in reality, about 15 percent of their assets are inherited, less than for middle-class families), that the U.S. goes to war abroad to enrich contractors at home, and that the entire history of Latin America must be understood through the prism of the United Fruit Company's maneuverings in 1954.

Give Holden Caulfield a television show and you've got Chris Hayes.

Barack Obama has a great, big, heaping dose of Holden Caulfield in him.
Somebody Got a Reality Mugging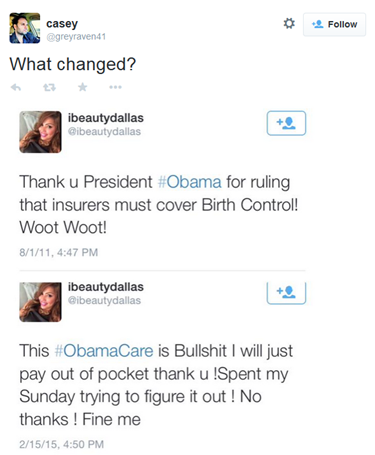 Marin County Prosecutor Wants To Make Sure Citizens Think Twice About Self-Defense
Even when fully justified.
Almost a month ago, I wrote about something amazing that happened in our Superior Court:  the judge ruled against a prosecutor who sought a judicial indictment against James Simon, who had shot William Osenton when the latter followed Simon's car for miles and then, after Simon pulled into his own garage, followed right into the garage after him, got out of the car, and headed for Simon's house.  Despite Simon's warnings (both verbal and a warning shot), Osenton was undeterred, so Simon shot him twice in the stomach.  Osenton survived the shooting.

The Prosecutor's take  in the preliminary hearing was the same as that advanced by the Progressive:  With a scary guy chasing you right into your garage, and then getting out of the car and storming towards the house, all that you are allowed to do is hide in the house, call 911, and hope that the police come in time.
But the prosecutor refused to take no for an answer. Even though California is a Castle Doctrine state.
Unfortunately for Dr. Simon, the prosecutor didn't let the matter rest after the judge said no.  Instead, he decided to bring out the heavy guns [pun intended], and have a grand jury decide whether to indict Simon.  The grand jury did, which isn't very surprising given that the prosecutor had before him 19 upstanding Marin County residents
It's Racist Except When Pennsylvania Democrats Want Voter ID for THEIR Stuff
But Of Course: Terror Apologist Named to Federal Anti-Terror Post
Moar Fake Hate: Muslim Man Arrested for Bomb Threats Against Austin Muslim Center
Epic Rap Battle: Europe vs Greece on Sovereign Debt Restructuring
I always thought she was a good singer and that all her studied weirdness only distracted from this.
How Bill Murray Came to Play Professional Baseball in the Summer of 1978
If you didn't know better, you wouldn't believe it all happened in the space of about five weeks in the summer of 1978. But it did happen. In those five weeks, Bill Murray played professional baseball and established himself as a bona fide movie star and the Grays Harbor Loggers - representing the twin cities of Aberdeen and Hoquiam, Wash. - posted the best winning percentage in America and won the Harbor's only professional sports championship in living memory.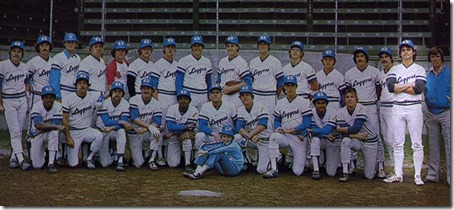 Today in 1945: The First Raising of the Flag Over Mt. Suribachi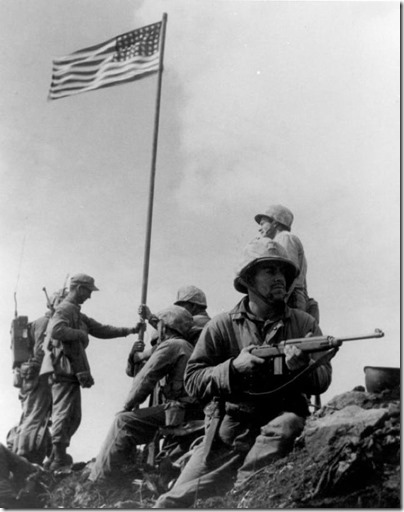 The Yahoo AoSHQ group - it's got electrolytes.
And my twitter thang.
Tonight's post brought to you by Joan River's salute to the Oscars: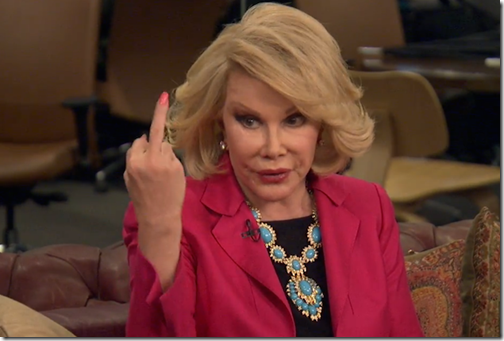 Notice: Posted by permission of AceCorp LLC. Please e-mail overnight open thread tips to maetenloch at gmail. Otherwise send tips to Ace.

posted by Maetenloch at
09:27 PM
|
Access Comments