« Gaming stuff 2/08/2015
|
Main
|
Breaking: Brian Williams Has Many Leatherbound Books »
February 08, 2015
Food Thread: Feeding The Multitudes [CBD]
I Fed The Multitudes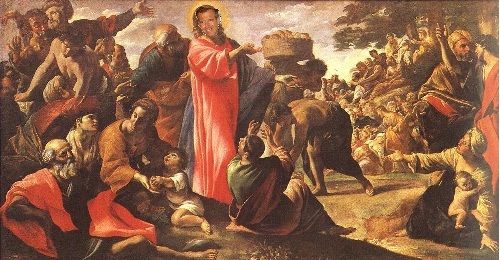 Y-not got me thinking about dessert and why I don't normally eat it. And it's not that I dislike sweets; in fact, I have an almost uncontrollable sweet tooth that I manage simply by not having much stuff in the house.
Y-not's dessert from last night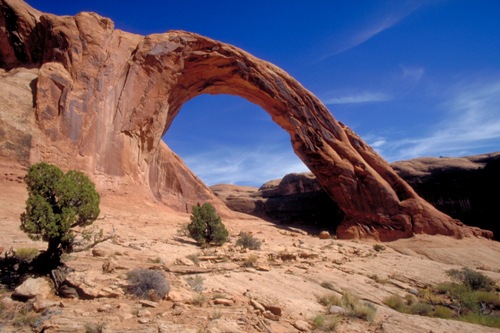 Certainly, the quality of many restaurants' desserts is sorely lacking, so I have no desire to order a thoroughly pedestrian cake or pie or other concoction when dining out. Unless it has caramel on it. Then I will think long and hard.....
Mostly I think it is that a sugar rush when one is nine is a grand and glorious thing, but as I am firmly ensconced in middle age and don't often go outside and run around like a lunatic, I am stuck with a sugar rush that is decidedly less pleasant than when I was a wee lad.

******
Here's an interesting article in The New Yorker about food contamination and one lawyer's success at improving the food safety system (coincidental....I think) while beating the snot out of the food industry.
Certainly, there are food safety issues in America, but I have read hundreds of descriptions of these outbreaks, and there is a thread common to many of them: lousy food-handling in the home (and less often, restaurants). If you don't prevent cross-contamination, cook foods to their proper temperatures and store them appropriately, you deserve that lovely half day spent driving the porcelain bus. Seriously...I have no sympathy.
I am increasingly unsure whether government regulation can improve food safety in America (and it is clearly responsible for some of the problems), and I have resigned myself to the expectation that tort law will be the catalyst for change. This is a start, but streamlining the regulatory leviathan is only the first step. And one that prior evidence suggests won't fix the problem and probably won't even happen.

******
Because Beyonce has a PhD in nutrition and her vegan diet (all 22 days of it) made her feel so much better about herself!, you may purchase this regimen for a mere $609.84 for 22 days of vegan meals.

******
Molecular Gastronomy has always irritated me a bit. If you want to be a biochemist...go for it! But don't try to convince me that all that weird shit you can do to food is necessarily something that should be done to food. But this is different. Growing flavored salt crystals. Yes, it's science, but there is a clear sense that they are going for something that actually tastes good and has some use in the kitchen.

******
Here are a few cold weather cocktails that actually seem sort of nice. I am going to try the hot chocolate, but the other two look interesting, if not too much work. Yeah...I am a minimalist when it comes to cocktails. Too much work almost always means too busy to taste good.

******
This is a recipe from Tyler Florence, who is one of my first stops when I need a solid recipe. He is not necessarily great, but as I have mentioned before, his recipes are always tested, and they work.
I am not a big fan of chives, so I replaced with chopped green onion, although next time I will use chopped jalapeno as well.
Corn Pudding with Poblanos
2 ears fresh corn
2 cups milk
1/2 cup heavy cream
2 tablespoons unsalted butter
3/4 cup yellow cornmeal
3 tablespoons chopped fresh chives
1 medium poblano, seeds removed, finely chopped
Kosher salt and freshly ground black pepper
3 eggs, separated
Preheat the oven to 350 degrees F.
Remove husks from corn and put in a large pot with milk and cream, Set over low heat and bring to a simmer then shut off heat and cover to let corn steep, about 10-15 minutes. Remove corn from milk and cut the kernels off the cob with a sharp knife and set aside.
Strain the milk mixture and set back over high heat, add butter and pour in the cornmeal in a slow steady stream, whisking at the same time. Cook and whisk constantly until the cornmeal is blended in and the mixture is smooth and thick; it should look like porridge.
Take the pot off the stove and fold in the corn, chives, chopped poblano, and salt and pepper. Mix in the egg yolks, 1 at a time, to make it more like a batter.
In a separate bowl, beat the egg whites (use a hand blender if you have one) until they hold stiff peaks. Fold the whites into the corn pudding to lighten it.
Coat the bottom and sides of an 8x8-inch baking dish with nonstick spray. Spoon the batter into the prepared baking dish and bake for 25 to 30 minutes. When it's done, the corn pudding will look puffed and golden brown, like a souffle. Spoon into the bottom of bowls and serve chili over the top.

******
Any NY/NJ Morons reading this screed? We are in preliminary discussions for a Moron Meet-up in Hoboken for the first week of March. Please e-mail nynjmeet at optimum dot net to express your interest or disgust. And a preference for weeknight or weekend would be helpful.

posted by Open Blogger at
04:00 PM
|
Access Comments