« Superbowl Sunday
|
Main
|
Morning Thread (2-2-2015) »
February 01, 2015
Overnight Open Thread (2-1-2015)
Sorry for the late ONT - a certain well-known sports event and socializing with humans interfered.

Joni Ernst and When Wearing Bread Bags Over Your Shoes Wasn't Funny
Some thoughts from Megan McArdle:
I am a few years younger than Noonan, but I grew up in a very different world - one where a number of my grammar school classmates were living in public housing or on food stamps, but everyone had more than one pair of shoes. In rural areas, like the one where Joni Ernst grew up, this lingered longer. But all along, Americans got richer and things got cheaper - especially when global markets opened up. Payless will sell you a pair of child's shoes for $15, which is two hours of work even at minimum wage.

Perhaps that sounds like a lot to you - two whole hours! But I've been researching historical American living standards for a project I'm working on, and if you're familiar with what Americans used to spend on things, this sounds like a very good deal. . . . Your average middle-class person was, by the standards of today, dead broke and living in abject misery. And don't tell me that things used to be cheaper back then, because I'm not talking about their cash income or how much money they had stuffed under the mattress. I'm talking about how much they could consume. And the answer is "a lot less of everything": food, clothes, entertainment. That's even before we talk about the things that hadn't yet been invented, such as antibiotics and central heating.

...In every generation, we forget how much poorer we used to be, and then we forget that we have forgotten. We focus on the things that seem funny or monstrous or quaint and darling. Somehow the simplest and most important fact - the immense differences between their living standards and ours - slides right past our eye. And when Ernst tried to remind us, people didn't say "Wow, we've really come a long way"; they pointed and laughed.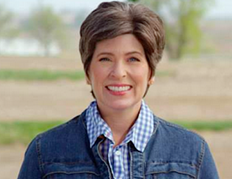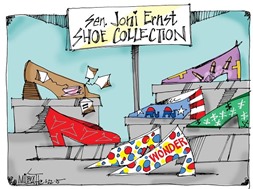 Why the Car of 2050 Will Still Use an Internal Combustion Engine
One hundred years of constant refinement makes the internal combustion engine very hard to beat. Note also that electricity is a form of energy while petroleum products are a source of energy.
Tourism Accounts for 15% of Greece's GDP
So guess which industry the new leftist Syriza government is going after first.
The tourism minister says that even though the Greek Prime Minister is attacking all-inclusive resorts as it identifies problems with the country's economy, it has no plans to make crackdown on these properties 'its mission'.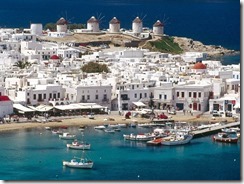 AV Club Goes All-In Defending Seth Rogen, Michael Moore Over American Sniper
So the owner of a small chain of restaurants in Michigan (symbolically) banned Rogen and Moore from his restaurants over their comments about Chris Kyle. The A.V. Club was so outraged over the temerity of some mundane to dare criticize celebrities that they devoted an entire article to destroying the restaurants.
When the American Left reveals who they are really for and against, it is chilling.

Know your place and shut your mouth, little man.

In one post, The AV Club revealed itself to be nothing more than a bunch of elite snobbish frat boy starf**kers at the ready to protect the wealthy and powerful against . some guy in Michigan.

Palace Guarding: The New Edgy.
Puffy Face Goes Cuckoo For Hillary
And called her the 'Most Overqualified Candidate We've Had Since Thomas Jefferson.'
This is why they're called actors and not actor-thinkers. (thanks to JT Tip)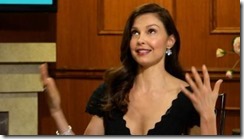 Texas 4th Grader Suspended for Bringing The Ring of Power to School
Their No Tolerance policy apparently now includes imaginary magic powers.
A Kermit parent said his fourth-grade student was suspended Friday for allegedly making a terroristic threat.

His father, Jason Steward, said the family had been to see "The Hobbit: The Battle of the Five Armies" last weekend. His son brought a ring to his class at Kermit Elementary School and told another boy his magic ring could make the boy disappear.

Steward said the principal said threats to another child's safety would not be tolerated - whether magical or not. Principal Roxanne Greer declined to comment on the matter.
The father was forced to reassure the principal that his son does not in fact have any magical powers. And note that this is the third time Aiden has been suspended this school year:
Two of the disciplinary actions this year were in-school suspensions for referring to a classmate as black and bringing his favorite book to school: "The Big Book of Knowledge."

"He loves that book. They were studying the solar system and he took it to school. He thought his teacher would be impressed," Steward said.

But the teacher learned the popular children's encyclopedia had a section on pregnancy, depicting a pregnant woman in an illustration, he explained.
All of these are bullshit offenses so to me it looks like the school just has it in for Aiden and I'd get him out of there as soon as possible. Cue Insty's tagline about modern public schools.
Personal tale of adversity and sadness to follow - skip if you have no interest
I'm very sympathetic to Aiden and his father because my own fourth grade involved a move and a change to a new school whose administration absolutely hated me along with every aspect of my persona. No matter what I did, I simply could do no right. The abuse (and teacher-lead bullying) was so horrible that after a few months I became deeply depressed and started contemplating suicide. I may not have fully understood all the implications of killing myself but I did know that it would end the abuse and pain. Eventually I just went on a strike of sorts and stopped doing any work at all and went through my days at the school in a zombie state.
Because I was failing, the school insisted that I repeat the 4th grade there instead of going off to middle school. But if I had been held back and forced to stay, I'm pretty sure I would have ended up killing myself. My parents sensing my deep downward spiral pulled strings and tapped out their bank accounts to get me into a local private school. It took me about 6 months to come out of my shell but when I did I thrived there and owe a lot of my later success in life to the demanding, professional, loving, and encouraging teachers and administration there. Sometimes you come across truly toxic schools and the only solution is to get your kid out of there before they get too damaged.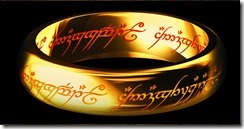 Weekly Commenter Standings
Top 10 commenters:
1 [828 comments] 'Sven S Blade a.k.a. El Assassin@sven10077' [116.29 posts/day]
2 [574 comments] 'J.J. Sefton'
3 [463 comments] 'Mike Hammer, etc., etc.'
4 [428 comments] 'Anna Puma (+SmuD)'
5 [428 comments] 'AllenG (DedicatedTenther) - TrueCon'
6 [425 comments] 'artisanal 'ette '
7 [405 comments] 'rickb223'
8 [378 comments] 'SMFH at it all'
9 [351 comments] 'toby928(C)'
10 [338 comments] 'BB Wolf'
Top 10 sockpuppeteers:
1 [124 names] 'The Political Hat' [17.42 unique names/day]
2 [62 names] 'BB Wolf'
3 [57 names] 'Art Mullen's Marshal stiffy'
4 [48 names] 'WTF: What the Frozen?'
5 [44 names] 'Blue Hen'
6 [43 names] 'Turd Ferguson'
7 [36 names] 'Cicero (@cicero)'
8 [32 names] 'Mike Hammer, etc., etc.'
9 [28 names] 'toby928(C)'
10 [27 names] 'Tom Brady'
The group. Never heard of it.
Where it's at - the Twitter
Tonight's post brought to you by halftime at Super Bowl I: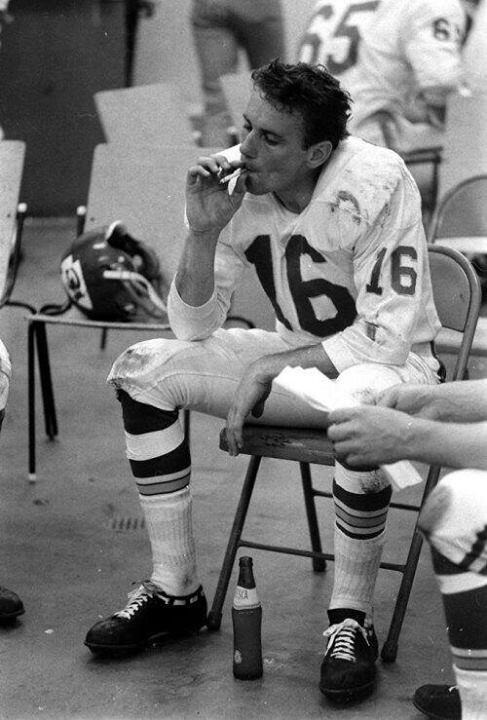 Notice: Posted by permission of AceCorp LLC. Please e-mail overnight open thread tips to maetenloch at gmail. Otherwise send tips to Ace.

posted by Maetenloch at
10:56 PM
|
Access Comments