« Superbowl Recipe Eats and Stuff
|
Main
|
Food Thread: Super Bowl Beer [Beerslinger] »
February 01, 2015
New and Improved* Gun Thread [Weirddave]
Gun of the Week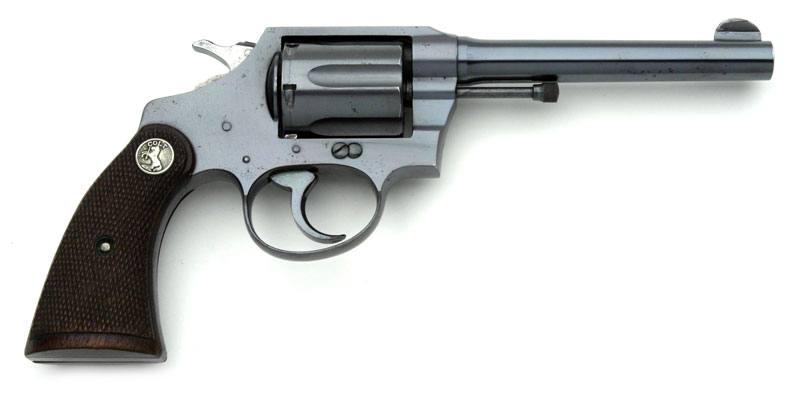 I'm badass, so I hold my gun sideways department
It turns out the gun was fake, but that clerk's got some serious balls.
Joe Biden school of self defense
Fayetteville soldier mistakenly shot by wife after triggering burglar alarm
A woman mistakenly shot her husband in the chest this morning after he triggered the burglar alarm at their home in west Fayetteville, police say. The shooting was reported about 10:14 a.m. on the 1100 block of Christina Street, off Cliffdale Road in the Farmington subdivision. Police said Tiffany Segule, 27, was asleep when her husband, Zia Segule, 28, activated the alarm coming inside. Zia Segule, a soldier, had left the home earlier to report to work, said Officer Antoine Kincade, a police spokesman. He returned home with a breakfast food and triggered the alarm when opening the door. Tiffany Segule was in the bedroom in the rear part of the house, Kincade said. Believing an intruder had broken into her home, she armed herself with a handgun and shot through the bedroom door, striking her husband once in the upper chest, police said.
Fortunately, it looks like Zia is going to be OK, but this is a prime example of why the four rules exist. They should be drilled into the subconscious of everyone who owns a gun. I just called my 10 year old son into the room and asked him out of the blue "Little, what are the four rules?". Without hesitation he rattled them off. YOU MUST FOLLOW ALL OF THE RULES ALL OF THE TIME. Period.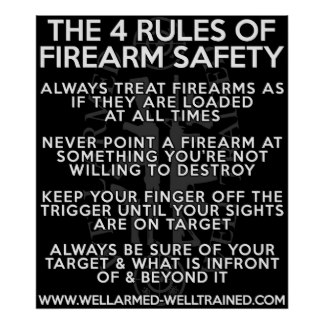 The ATF would like to remind you that guns are loud, always protect your hearing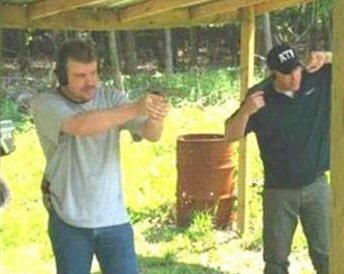 ARs suck, part 1 billion
The author of this piece makes some valid points about the military procurement system. Personally I think many of the troubles there could be fixed by ending cost-plus contracts, but what do I know? As to the meat of his article, I have never carried an AR variant rifle in combat, so I am not qualified to offer an opinion. I know the M-16 had some real durability issues when it debuted in Vietnam, but I was under the impression that those had been long since corrected. I have friends who have served in combat (one in Bowe Bergdahl's unit. He has some....strong opinions on THAT entire matter. Come to think of it, an M-4 figures prominently in his "perfect world" solution) and none of them had any complaints about the rifle, in fact, most of them own several of them. Whatever tactical problems ARs might have, their widespread adoption in the civilian world is an unalloyed good IMO, and is just exactly what the founders had in mind when they wrote the 2nd.
Tragedy
2-year-old accidentally kills his mom in Wal-Mart

Guns are not toys. They must always, always, always, always, always, always, always, always, always, always, always, always, always, always, always, always, always, always, always, always, be secured. A CCP carries a grave responsibility with it. May God grant peace to this woman's family, and especially to that boy as he grows to manhood.
GOTW Answer
That is a .38 caliber Colt Police Positive. I handled one last week at a local gun store, and even though the weapon was made in 1921, it felt wonderful in my hand. There's a real sense of mechanical precision you get with a wheel gun that semi-autos lack. Drawing back the hammer, feeling the mechanics move and mesh smoothly...there's nothing else quite like it.
Gun tips and stories @weirddave0. Today's thread brought to you by Guns Magazine(click to read):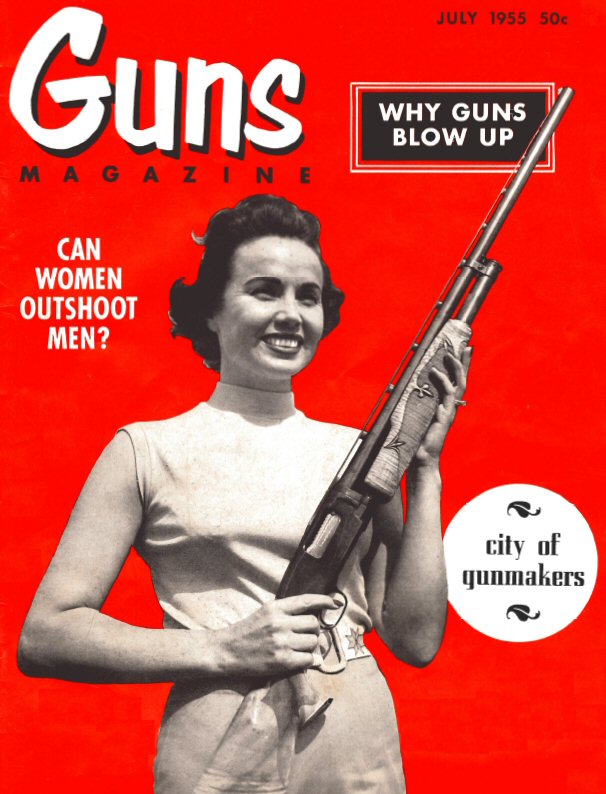 * The AoSHQ legal team requires us to reveal that this gun thread is neither new nor improved. No warranties are expressed or implied by this posting.

posted by Open Blogger at
03:50 PM
|
Access Comments