« The Prosecutor Who Was About to Deliver a Scathing Report Accusing Agentine President Kirchner of Covering up an Iranian Terrorist Attack Was Killed to Hurt Kirchner's Political Viability, Opines Kircher
|
Main
|
Morning Thread (1-27-2015) »
January 26, 2015
Overnight Open Thread (1-26-2015)
40 Songs Ruined by American Classic Rock Radio
By playing them over and over and over again and then repeating the rotation every 6 hours or so.
Now I like all of these songs which is to say that I liked them the first few times I heard them and can still listen to them again on occasion and derive some small amount of pleasure from the experience.  But I judge how burned out I am on a song by my maximum tolerable repeat frequency for it i.e. how soon could I hear it again without getting annoyed/enraged.
For some songs I could hear them once a week in perpetuity because I  just love them so but others are only good once in a 4 month period or maybe once in a year.  And for some - well I could easily go three to seven years before hearing them again with no problem at all. But on the radio I'm pretty much guaranteed to hear at least once of these in any 36 hour period.
1. "More Than a Feeling" by Boston
In my humble opinion, the most overplayed classic rock song of all time. It's like there's a federal mandate that all classic rock stations play this song at least 19 times per day.

2. "Hotel California" by The Eagles
Full of meaning - of how the hippie ethic turned materialistic and sour.. Kind of like this song. Honestly, I think I loved this song at one time, but it's dead to me now.. Yet, no matter how many times I stab it with my steely knife, I just can't kill the beast.

3. "Don't Stop Believing" by Journey
What would happen if a renegade classic rock DJ actually decided to, instead of playing this song, play something by Uriah Heep, Kaleidoscope or The Pretty Things? Widespread panic in the streets.

9. "Sweet Home Alabama" by Lynyrd Skynyrd
This song never gets old.. Then again, never say never. After the 752nd time around, it starts getting wearisome. The song references Neil Young, who happens to have a vast catalog of tunes worthy of classic rock radio, yet never get played. "Heart of Gold" on occasion, but his other billion songs don't have a chance.

40. "Pour Some Sugar On Me" by Def Leppard
I include this one last, because it's "newer". If you think your favorite song is safe because it came out after the early 80s, think again. On occasion, they'll incorporate latecomers. No song is safe.
George Will Explains How We've Become a Welfare Nation
The diabolical part of the progressive welfare agenda has been that once you get enough people on the government teat and accustomed to it, it then becomes politically impossible to ever get rid of the teat. It's even more diabolical when you can convince the people that it's not even really a welfare teat because they've already paid something into the program.
More than twice as many households receive "anti-poverty" benefits than receive Social Security or Medicare. Between 1983 and 2012, the population increased by almost 83 million - and people accepting means-tested benefits increased by 67 million. So, for every 100-person increase in the population there was an 80-person increase in the recipients of means-tested payments. Food stamp recipients increased from 19 million to 51 million - more than the combined populations of 24 states.

What has changed? Not the portion of the estimated population below the poverty line (15.2 percent in 1983; 15 percent in 2012). Rather, poverty programs have become untethered from the official designation of poverty: In 2012, more than half the recipients were not classified as poor but accepted being treated as needy. Expanding dependency requires erasing Americans' traditional distinction between the deserving and the undeserving poor. This distinction was rooted in this nation's exceptional sense that poverty is not the unalterable accident of birth and is related to traditions of generosity arising from immigrant and settler experiences.

...Eberstadt believes that the entitlement state poses "character challenges" because it powerfully promotes certain habits, including habits of mind. These include corruption. Since 1970, Americans have become healthier, work has become less physically stressful, the workplace has become safer - and claims from Social Security Disability Insurance have increased almost sixfold. Such claims (including fraudulent ones) are gateways to a plethora of other payments.
Also: Uncle Sam Coming After Your Savings
Earlier in the week, I discussed the Obama administration's proposal to tax earnings on so-called 529 college savings plans, part of a package of tax hikes that will pay for new programs such as his proposal to make the first two years of community college free. This has been touted as a plan to hike taxes on the rich to help the middle class, but in fact it's more of a plan to redistribute money from the upper middle class to the lower middle class.

...Why did I find that particular question a compelling topic for a column? Because it's a question we may have to ask ourselves. As I observed when I first wrote about the plan, the very fact that we are discussing taxation of educational savings - redistributing educational subsidies downward - indicates that the administration has started scraping the bottom of the barrel when seeking out money to fund new programs. Why target a tax benefit that goes to a lot of your supporters (and donors), that tickles one of the sweetest spots in American politics (subsidizing higher education), and that will hit a lot of people who make less than the $250,000 a year that has become the administration's de facto definition of "rich"?

Presumably, because you're running out of other places to get the money.
The Democratic Party Has Got Issues
Lest you think the GOP has a monopoly on problems.
The Shadow War Between White and Black Democratic Legislators
House Dems Demanding Term Limits on Leadership Positions
The Democrats' Shriveling Demographic Problem
So right now Hillary Clinton's 2016 campaign hinges on whether there are pictures of Bill Clinton at Orgy Island
Or why the majority of Muslims being peaceful doesn't really matter. It's the absolute number of those who are not that can destroy a society.
I go to a Muslim boulanger in Paris whose French bread and pastries are as good as any in the vicinity; and, if anything, I have a prejudice in favor of patronizing his shop precisely to encourage and reward his successful integration. And he is only one of many cases that I know.

Unfortunately, this is not as reassuring as it sounds, because a handful of fanatics can easily have a much more significant social effect than a large number of peaceful citizens. There is more to fear in one terrorist than to celebrate in 99 well-integrated immigrants. And if only 1 percent of French Muslims were inclined to terrorism, this would still be more than 50,000 people, more than enough to create havoc in a society. The jihadists now have a large pool from which to draw, and there are good reasons to think that more than 1 percent of young Muslims in France are distinctly anti-French. The number of young French jihadists fighting in Syria is estimated to be 1,200, equal to 1 percent in numbers of the French army, and probably not many fewer than the number of Algerian guerrillas fighting during much of the Algerian War of Independence.
Does Technology Make You Stressed?
Apparently not. I suspect that people in general have a mostly pre-wired level of anxiety and stress and technological deices just provide outlet for any underlying tensions and compulsions.
The Pew and Rutgers researchers measured stress levels in a representative group of people by using a standard stress scale that ranks people's responses to questions about their lives. Then they measured their frequency of digital technology use. They controlled for demographic factors like marital and education status.

They found no effect on stress levels among technology users over all. And women who frequently use Twitter, email and photo-sharing apps scored 21 percent lower on the stress scale than those who did not.

That could be because sharing life events enhances well-being, social scientists say, and women tend to do it more than men both online and off. Technology seems to provide "a low-demand and easily accessible coping mechanism that is not experienced or taken advantage of by men," the report said.

Social media, particularly Facebook, increased stress in one way: by making people more aware of trauma in the lives of close friends. This effect was strongest for women. The finding bolsters the notion that stress can be contagious, the Pew and Rutgers researchers said.

But when such users of social media were exposed to stressful events in the lives of people who were not close friends, the users reported lower stress levels. Researchers said that was perhaps attributable to gratitude for their own lives being free of these stressors (the joy of missing out, offsetting the fear of missing out.)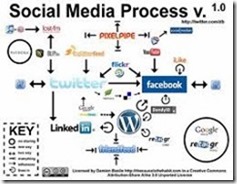 Is Your Car's Engine Noise a Lie?
Stomp on the gas in a new Ford Mustang or F-150 and you'll hear a meaty, throaty rumble - the same style of roar that Americans have associated with auto power and performance for decades. Now Drew Harwell reports at the Washington Post that the auto industry's dirty little secret is that the engine growl in some of America's best-selling cars and trucks is actually a finely tuned bit of lip-syncing, boosted through special pipes or digitally faked altogether. "Fake engine noise has become one of the auto industry's dirty little secrets, with automakers from BMW to Volkswagen turning to a sound-boosting bag of tricks," writes Harwell. "Without them, today's more fuel-efficient engines would sound far quieter and, automakers worry, seemingly less powerful, potentially pushing buyers away." For example Ford sound engineers and developers worked on an "Active Noise Control" system on the 2015 Mustang EcoBoost that amplifies the engine's purr through the car speakers. Afterward, the automaker surveyed members of Mustang fan clubs on which processed "sound concepts" they most enjoyed.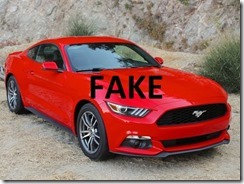 Statistics say it's one of these:
1. 123456
2. password
3. 12345
4. 12345678
5. qwerty
6. 1234567890
7. 1234
8. ewoksrule
9. dragon
10. football
11. 1234567
12. monkey
13. letmein
14. abc123
15. 111111
16. mustang
17. pixytwoweeks
18. shadow
19. master
20. lesbianp0rn
21. superman
22. 696969
23. 123123
24. batman
25. trustno1
I may have added a few personal hunches to the list.
So where are you going to get your electric dog washer or zombie yard statue now?
The parent company behind the whimsical, wonderfully weird catalog - a mainstay in the seat-back pocket of commercial flights for decades - has filed for Chapter 11 bankruptcy protection. As part of the process (and if a bankruptcy court grants approval), Xhibit Corp will do its best to find a buyer for SkyMall. "We are extremely disappointed in this result and are hopeful that SkyMall and the iconic 'SkyMall' brand find a home to continue to operate as SkyMall has for the last 25 years," said Scott Wiley, the company's acting CEO.

...In many of those situations, it was picked up because travelers forgot to bring along a book or magazine for the flight. But now, everyone's got a smartphone or tablet in their carry-on, and in court filings, Wiley said that's become a real problem for SkyMall. "With the increased use of electronic devices on planes, fewer people browsed the SkyMall in-flight catalog," he said. Simply put, SkyMall is no longer the default boredom cure it once was. The website remains in business for now, so it's not too late to spend $1,000 on some Hovertrax or get yourself this $200 bear statue.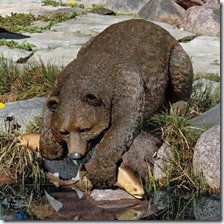 What Retro Sci-Fi Universe Would You Live In?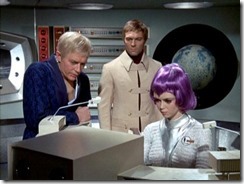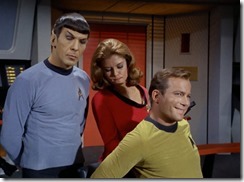 The 24 Most Satisfying Animated GIFs of Machines in Action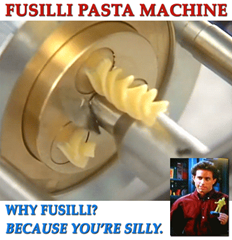 The Yahoo AoSHQ group - it's got electrolytes.
And my twitter thang.
Tonight's post brought to you by Star Wars Harry Potter: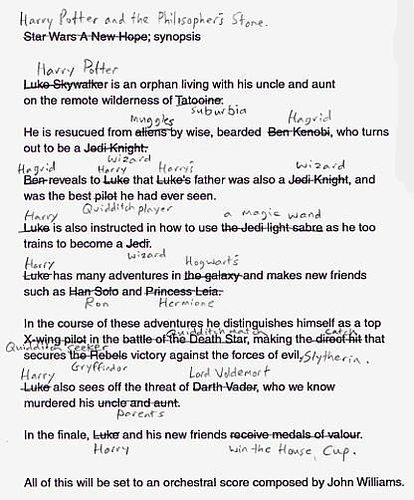 Notice: Posted by permission of AceCorp LLC. Please e-mail overnight open thread tips to maetenloch at gmail. Otherwise send tips to Ace.

posted by Maetenloch at
10:02 PM
|
Access Comments