« Sunday Morning Book Thread 01-11-2015: Men Without Chests [OregonMuse]
|
Main
|
NFL Playoffs Game 1 »
January 11, 2015
Weekend Time-Waster: Moose in a Tree [Y-not]
This is a few years old, but still funny: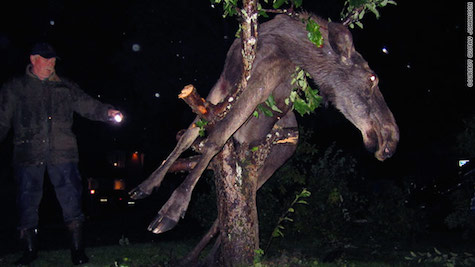 It was a dark, windy and rainy night when Per Johansson returned from work to his home in Saro just south of Gothenburg, Sweden. "It was raining really bad. In the wind I heard something screaming with a very dark voice," Johansson told CNN. "At first I wondered if it was the crazy neighbors, but then I heard it again and went and checked. I saw something really big up in a tree in my neighbors' yard and it was a moose. It must have been drunk after eating fermented apples and as it was reaching out for more fruit it must have slipped and fallen into the tree."
In Sweden, what we call moose are called elk.
Yes, he was an ELKoholic.

Speaking of Elke...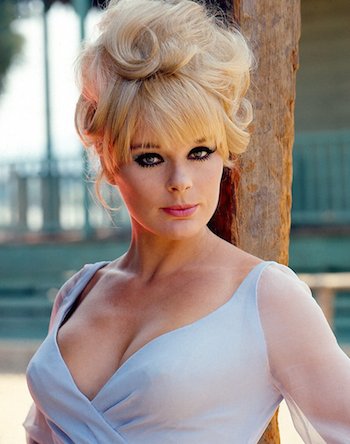 Elke Sommer

Open thread.

posted by Open Blogger at
11:52 AM
|
Access Comments