« SMOD's Dirty Little Secret
|
Main
|
Morning Thread (1-9-2015) »
January 08, 2015
Overnight Open Thread (1-8-2015)
Other civilizations are big on karma, arete, martial codes of honor, virtues, etc.; we Americans have "Work hard, live well, enjoy good stuff," which might be sneered at by philosophers and warlords but is nonetheless the best and most humane organizing principle a human polity has yet discovered.

-- Kevin D. Williamson in The New Royals
Aleksandr Solzhenitsyn used to make fun of American journalists - so "courageous" when operating under protection in the U.S.; so cowed when working in the Soviet Union. The same tendency is evident these days.

News organizations "heroically" attack American politicians they dislike and expose secret efforts to curb terrorism, safe in the knowledge that the U.S. government will leave them be. But when it comes to the cartoons over which Islamists commit murder, the images of Mohammad must not be shown.

-- John Mirengoff in Four Observations Prompted by the Paris Attack
Michael Walsh: Here's the Most Fascist Piece You Will Read Today
Tanya Cohen, a human rights activist and writer, has a modest proposal.
The recent controversy at the University of Iowa - in which an "artist" (supposedly an "anti-racist" one) put up an "art exhibit" which resembles a KKK member covered in newspaper clippings about racial violence - is a perfect example of why we need to implement real legislation against hate speech in the United States. The year is 2015 and all other countries have laws against hate speech along with laws against other forms of speech which violate basic human rights. As a matter of fact, international human rights law MANDATES laws against hate speech. Protecting vulnerable minorities from hate speech is one of the most basic and fundamental of human rights obligations, and all human rights organizations worldwide have emphasized this. But the United States refuses to protect even the most basic of human rights, firmly establishing itself as a pariah state that falls far behind the rest of the world in terms of protecting fundamental human rights and democratic freedoms.

...under international human rights law, anything which offends or insults ethnic minorities is illegal, even if it is not intended to be. What this means it that the KKK display at the University of Iowa constitutes illegal racial discrimination under international human rights law which the United States has ratified. The United Nations has repeatedly stressed that none of these laws restrict, limit, or infringe upon freedom of speech - as a matter of fact, they protect freedom of speech. The US has laws against racial discrimination, but these laws only target discrimination in service and employment. In all other countries, anti-discrimination laws ban the IDEA of racial discrimination, which means that ALL forms of racial discrimination - including hate speech - are outlawed.
But don't worry - she's still totally in favor of freedom of speech. Well unless it offends any special favored classes or says Bad Things, which would then make it evil, forbidden hate speech.
Like any sensible person, I am a strong believer in the unalienable right to freedom of speech and I understand that defending freedom of speech is the most important when it's speech that many people do not want to hear (like, for example, pro-LGBT speech in Russia). Freedom of speech is the core of any democratic society, and it's important that freedom of speech be strongly respected and upheld. Censorship in all of its forms is something that must always be fiercely opposed. But we must never confuse hate speech with freedom of speech. Speech that offends, insults, demeans, threatens, disrespects, incites hatred or violence, and/or violates basic human rights and freedoms has absolutely no place in even the freest society.
Questions for thought:
1. Did the same person write the first and last sentence of the above paragraph?
2. Has Ms. Cohen ever read a certain 100 year-old document that is the basis for for our system of government?
3. Is there a possibility no matter how small that Ms. Cohen could conceivably ever acquire political power?
And before you sleep too soundly over her foolishness just remember that a third of Americans and 51% of Democrats are essentially on board with Ms. Cohen's proposal.
Councilman Kirby Delauter Threatens Media for "Unauthorized" Use of His Name
Yes it's true - AoSHQ did not get permission from Kirby Delauter to use his name ('Kirby Delauter') in any posting referencing Kirby Delauter.
Julian Assange and Glenn Greenwald Know Who's Really at Fault for the Charlie Hebdo Attack
Hint: It begins with the letter 'J' and rhymes with shrewish cabal.
CA Newspaper Office Vandalized Over the Use of the 'I' Word
RSM: Obviously, You Need More Feminist Lectures From Miriam Mogilevsky
Not even 25 years old yet but she already knows how misogynist you are and and how to run your life better than you do.
Mon Dieu! A Review of French Gun Laws
While France consistently ranks among the top countries for per capita civilian gun ownership worldwide, closely behind its Teutonic neighbors to the east and Vikings to the north, French gun ownership is heavily regulated by placing weapons into different categories based on their function and caliber.

Weapons categories range from the 1ère catégorie that includes fully-automatic weapons and fighter jets to the 8ème catégorie of historic and collectible weapons. Yes, that's right, fighter planes and full-auto rifles are in the same weapons category under French law. Go figure.

...You might as well forget about carrying a firearm for self-defense. That requires an entirely different permit process that makes California concealed-carry look like a cake-walk. Think judges in criminal trials, high-ranking politicians, and people with enough political grease but certainly not your average Jacques.

Overall, the hurdles for French gun ownership are high by US standards, but they could be worse. At least we aren't as screwed as the English - yet.
Hmm I wonder if these guys had their Category A permits in order?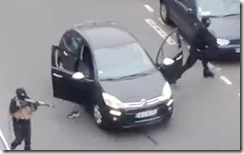 Whence the meme.
Why Your Family Name Did Not Come From a Mistake at Ellis Island
Most stories of this kind are not true. Because, as Philip Sutton of the New York Public Library explains, the inspectors at Ellis Island "did not create records of immigration; rather they checked the names of the people moving through Ellis Island against those recorded in the ship's passenger list, or manifest." No names were changed at Ellis Island, because no names were taken at Ellis Island.

...So how did Jensen become Johnson, Koenigsberger become Kingsley, Mlodzianowski become Murphy, and so on? In some cases, names were entered incorrectly on the passenger list when travelers bought their tickets abroad. For example, a Portuguese named Teixeira, leaving from a French port, might have been entered as Techera. These types of mistakes were in fact sometimes corrected by Ellis Island inspectors (by lightly marking corrections, at the request of the passenger, above the name written in the manifest).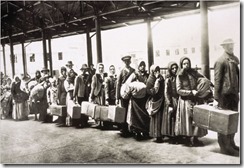 8 Things Nobody Tells You About Climbing a Mountain
There's a pretty good chance it will kill you.
Standing at an elevation of 26,660 feet on the eastern edge of the Himalayas, Nanga Parbat is a looming monster with skin of steep, avalanche-prone faces that sometimes develops its own weather systems.

...The Germans nicknamed it Killer Mountain, and it has damned well earned that moniker over the years: Nanga Parbat boasts a 28 percent death ratio. To put that in perspective, Everest, at a mere 10 percent, is the mountain that Nanga Parbat pushes down on the playground and calls a pussy.
And then there are after-effects:
During the 10-day wait in Islamabad for our flight back to Budapest, the rotten part of my foot got rottener. Bugs made a veritable feast of me (fleas or bedbugs, I'm not sure which). I still have scars from the bites. Worst of all, I developed a crippling case of the whooping shits.

Once we made it back to Budapest, I spent the first two weeks sequestering myself due to the horrible stench of my frequent farts and the explosive horror show I'd leave in public restrooms. Was it giardia? Hepatitis B? Bad water? All of the above, plus way too much curry? Shit if I know, and that's pretty much the same answer doctors gave me -- though I still say you haven't truly lived until you've walked into a post office in a foreign country and mailed off a sizable sample of your own poop. To this day, variations in my gut flora (such as too much beer) cause the condition to flare back up.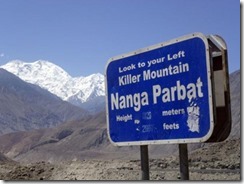 Yahoo group. That is all.
Come on be a smartie and join the yahoo group party! For the children.
And my lo-fi Twitter spew.
Tonight's post brought to you by rock stars: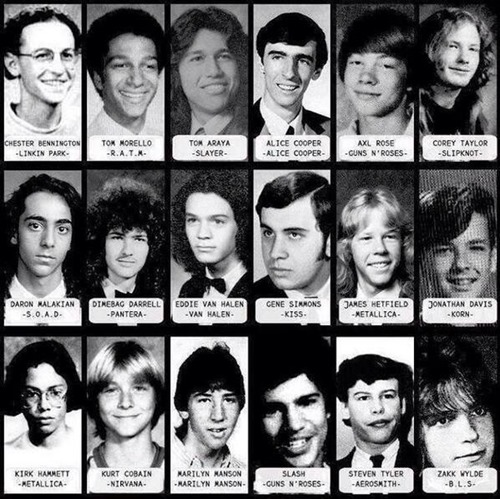 Notice: Posted by permission of AceCorp SàRL. Please e-mail juicy tips plus $1 USD for S&H to maetenloch at gmail. Otherwise send your scraps to Le Ace. Do not taunt Muslim ball.

posted by Maetenloch at
10:18 PM
|
Access Comments