« Harry Reid Recommends an Exercise Regimen to Joe Biden
|
Main
|
Morning Thread (1-7-2015) »
January 06, 2015
Overnight Open Thread (1-6-2015) – A contractual obligation ONT since no one ever reads Tuesday ONTs :-(
Speaking of the moon landing, the following movies were in theaters closer to the moon landing than to today:

Wayne's World
My Cousin Vinny
Silence of the Lambs
Terminator 2
City Slickers
Home Alone

And these movies came out closer to World War II than to today:

The Empire Strikes Back
The Shining
Airplane
Caddyshack

...How about 1980? It's closer to FDR, Churchill and Hitler fighting each other than it is to 2015.

1977 is 38 years ago - 1/4 of the way back to the Civil War and Lincoln's presidency.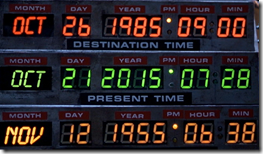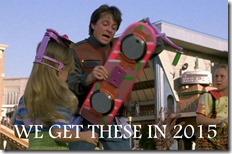 Why Do Liberals Hate Highways?
The website Vox.com portrays itself as the "howstuffworks" of the political world.  It takes a political question, and then, step by step, uses facts to answer it.  Vox is like a brilliant supercomputer programmed to answer any question, but...with the caveat that the only information it has in its database is Democratic Party talking points.  In other words, a genius brain that has only the experience of a five-year-old with a box of crayons.

...Liberals hate highways because they are largely used by individuals, each driving individual cars.  When they see a person getting into a car with four empty seats, liberals imagine they can hear the Earth scream as it is raped another inch every time the driver steps on the gas.  They project these fears onto others, believing that the only way the Earth can be saved is to pack as many of us as possible into mass transit to conserve power, so maybe, just maybe, mankind can survive on the earth for another year.

Of course, Vox doesn't exactly say this in its article.  Like a crazy man who is still sane enough to realize that what he says is crazy talk, Vox covers up for it by making up other reasons for its conclusions.
The pathetic case of the poor Princeton freshman with the problematic regional accent
There is a town in that band that I call home, so I say my "wh"-words in the traditional way. I never thought twice about it before coming to New Jersey. Here, my peers make a spectacle of it. "Say Cool Whip," they'll tell me, in reference to the Family Guy gag in which one character pokes fun at another for his /hw/ pronunciations.

...A friend of mine whom I quite like had put me through the "Cool Whip" routine, so I waited awhile and texted her this: "Making fun of regional speech is a microaggression."
RFK Jr: We Have So Much to Learn From Cuba
Vast Underground Nazi Atomic Facility Discovered in Austria
And is still radioactive. Just a thought - but have we carefully checked the dark side of the moon for Nazi bases...
[removed]
Seven-Year-Old Girl Who Walked Away From Plane Crash Had Survival Training
Relatives told NBC News that 7-year-old Sailor Gutzler, who walked away from a Kentucky plane crash that killed four family members, used survival skills learned from her father to make her way safely to a home nearly a mile away from the crash site.

"Her father, Marty Gutzler, was a flight instructor. A pilot for 30 years who had taught his kids survival skills. Sailor had apparently paid close attention because relatives say she used the plane's burning wing to light a branch to find her way out of the dark woods," NBC's Gabe Gutierrez reported.

The second grader, who had a broken bone in her wrist, freed herself from the plane that came to rest upside-down in a densely wooded area, wearing shorts and a t-shirt and missing her shoes and one sock. Although she was unable to light the torch, she managed to make her way through nearly a mile of dense forest as she tried to find help for her family.

...Forty minutes after air traffic controllers lost contact with the plane, police received a call from Larry Wilkins, who said a little girl had appeared on his doorstep "dressed for Florida" in the frigid 38-degree temperatures, saying that her family had been killed in a plane crash.

"She indicated to us that she believed her family was deceased but that she hoped they were just sleeping," Lt. White said. "I was literally just struck by how calm she was able to be and the ability for her to give us this information."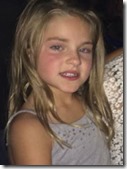 Doctor: Death From Cancer is Best
I'm not so sure. Having seen someone die from cancer up close I can tell you that it's very mixed. Yes there is time to say goodbye but there is also a lot of horrific painful suffering along with a degrading loss of dignity. And that's even with love, morphine, and whiskey.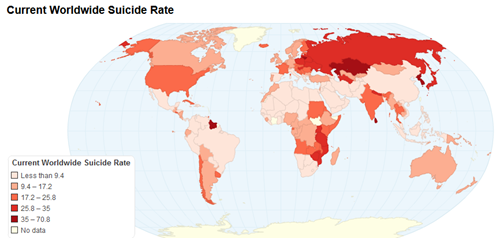 The Supreme Un-Coolness of Movable Type
You're soaking in it.
Regardless, it turns out that software can also be considered uncool, even if it still works. Not only is Movable Type uncool-the equivalent of '80s hair metal, but the language it's written in, Perl, is supremely uncool. Like, New Kids on the Block uncool. The razzing John Siracusa takes about being a Perl developer isn't really because Perl is old, or bad, but because it's just not what the cool kids are talking about. The world has moved on.

And yet, sometimes that old stuff still works, and is still the best tool for the job. And that's why, at least for right now, this site is built on software that was initially released 14 years ago and given its last major update five years ago. We'll use it until it doesn't make sense to use it anymore.
Teh Tweet!
Tonight's post brought to you by then and now: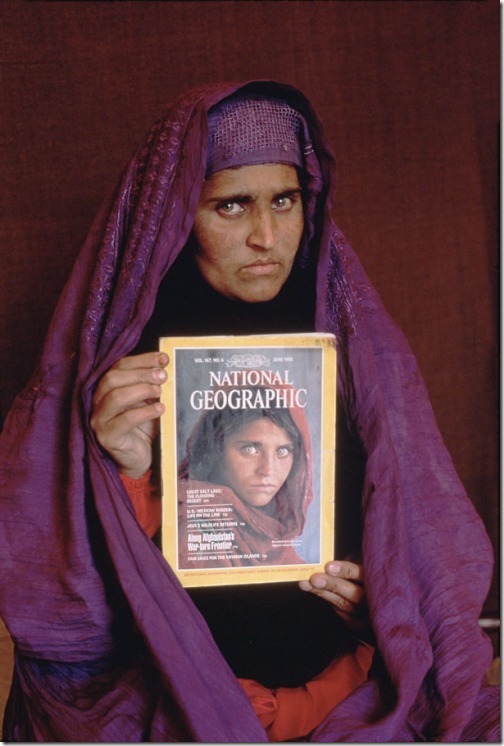 Notice: Posted by permission of TheAceofSpades LLC. Please e-mail overnight open thread tips to maetenloch at gmail. Otherwise send tips to Ace or Ace clone.

posted by Maetenloch at
10:25 PM
|
Access Comments