« Biggest Bust [Y-not]
|
Main
|
Monday Morning News Dump »
December 28, 2014
Overnight Open Thread (12-28-2014)
"Angelina Jolie's entire family recently stepped out on the red carpet to support their mother's new movie, Unbroken. The couple's oldest biological child, who was assigned female at birth, joined brothers Maddox and Pax wearing sharp suits and short haircuts."
"I think you miss one very important point. He has had Al Sharpton to the White House 80, 85 times. Often when he's talking about police issues he has Al Sharpton sitting next to him. Have a poster boy for hating the police, it's Al Sharpton. You make Al Sharpton a close adviser, you're going to turn the police in America against you. You're going to tell the police in America we don't understand you. I saw this man help cause riots in New York; I've heard his anti-police invective first-hand. To have a man who hasn't paid $4 million in taxes, have a man who's spent his career helping to create riots and phony stories about police, to have that man sitting next to you speaks volumes. You know, actions speak louder than words. You put Al Sharpton next to you, you just told everyone you're against the police."

-- Rudy Giuliani on Face the Nation
More: Why Al Sharpton Should be Fired From MSNBC - But Never Will Be and How Al Sharpton Became Obama's Go-To Man on Race
And Bookworm explains why Holding Sharpton et al. accountable for the killings of Ramos and Liu is not the same as the Left's freak-out over Palin's web site in 2011.
Jomah, a 17-year-old Syrian who joined Islamic State last year, sat in a circle of trainees for a lesson in beheading, a course taught to boys as young as 8.

Teachers brought in three frightened Syrian soldiers, who were jeered and forced to their knees. "It was like learning to chop an onion," Jomah said. "You grab him by the forehead and then slowly slice across the neck."

A teacher asked for volunteers and said, "Those who behead the infidels will receive gifts from God," recalled Jomah, who didn't want his full name revealed. The youngest boys shot up their hands and several were chosen to participate. Afterward, the teachers ordered the students to pass around the severed heads.

-- From a story on the Danish city of Aarhus' cuddly attitude towards returning jihadis.
"I don't know that a crime has occurred, but a pile of trash in the middle of the street? The Washington Post is making a call over this?"

-- Ferguson Police Department's public relations officer in response to a report that someone ran over a Michael Brown 'memorial' in the street.
The B-movie studio American International Pictures (AIP) hired Miliius as a writer. His first script was a remake of the Dirty Dozen called The Devil's Eight (1969)-eight, because AIP couldn't afford 12 actors. Next George Hamilton asked him to script a biopic of daredevil Evel Kenievel (1971). The subject of compensation arose. What do you want? Hamilton asked. Milius answered: "I want girls, gold, and guns."

...It is the mid-1980s. There is a party at the house of screenwriter Paul Schrader. Milius, who wrote Dirty Harry and Apocalypse Now and directed Conan the Barbarian and Red Dawn, is there when Pauline Kael arrives. Kael is the liberal New Yorker film critic. To her, a Milius film is only slightly better than a slime mold.

Milius has had some wine. He has an intermediary tell Kael that he would like a "conference" with her. A message comes back: Kael wants to know if Milius, who in meetings with executives was fond of displaying pistols, is armed.

"Tell her I'm not armed," Milius says. "But I myself am a weapon."

-- From a profile of John Milius by Matthew Continetti
Why the NYPD Has Been Soft on Protesters Thus Far: Lawfare
Neil deGrasse Tyson: "If we had 12 fingers, I wonder whether the Bill of Rights...would have been 12 amendments long"
Okay this isn't the dumbest thing Tyson has ever said since the finger-derived decimal system does influence how we do things e.g. Top 10 lists, 100 best whatever, etc. But it turns out he's wrong on the history which could have been easily checked with a Google search . Which is really the problem with Tyson - he's not dumb but he is lazy and used to coasting on his reputation of being smart. But smart is no replacement for actual specific knowledge.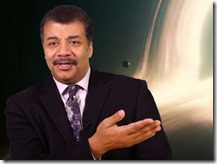 Newborn Baby Named Jim Beam By His Dad Jack Daniels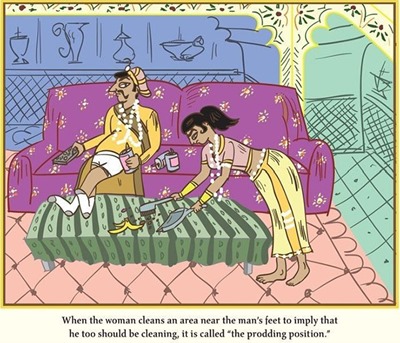 Weekly Commenter Standings
Top 10 commenters:
1 [608 comments] 'Ricardo Kill' [85.41 posts/day]
2 [397 comments] 'Mike Hammer, etc., etc.'
3 [370 comments] 'Nip Sip'
4 [320 comments] 'toby928(C)'
5 [309 comments] 'ColdBeer1 (Slap)'
6 [306 comments] 'rickb223'
7 [260 comments] '---'
8 [257 comments] 'Carol'
9 [247 comments] 'eman'
10 [237 comments] 'Misanthropic Humanitarian '
Top 10 sockpuppeteers:
1 [81 names] 'ojaqegazenuo' [11.38 unique names/day]
2 [50 names] 'The Political Hat'
3 [36 names] 'Blue Hen'
4 [36 names] 'osobkaowex'
5 [32 names] 'toby928(C)'
6 [31 names] 'ekpossiyes'
7 [30 names] 'Cicero (@cicero)'
8 [27 names] 'O'
9 [27 names] 'waxedeeyisabo'
10 [26 names] 'Thin veneer of civility'
The group. Never heard of it.
Where it's at - the Twitter
Tonight's post brought to you by the ewok line: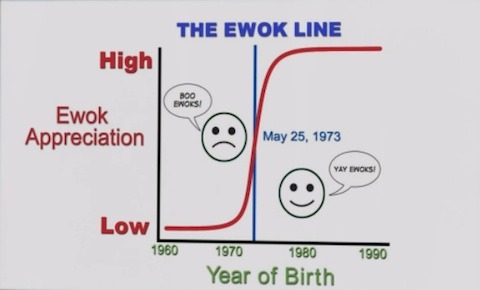 Notice: Posted by permission of AceCorp LLC. Please e-mail overnight open thread tips to maetenloch at gmail. Otherwise send tips to Ace.

posted by Maetenloch at
10:29 PM
|
Access Comments