« MNF Thread
|
Main
|
Morning Thread (12-23-2014) »
December 22, 2014
Overnight Open Thread (12-22-2014) - Hoden Angst Edition
How About Some Retro Modern Christmas Carols?
This one by Slade I keep in my playlist all year-round because it's awesome.
And this Christmas scene from the Who's Tommy is just well...strange. But it does have a catchy tune and a whole lot of Ann Margret near her peak. So win.
From Jonah Goldberg's excellent G-file this week:
I'd like Barack Obama to call the leaders of the House and Senate to a private screening of The Interview at the White House, just like Woodrow Wilson did with Birth of a Nation. Let's play the thing on the Jumbotron in Times Square. Simply put, I want America to have some balls about this kind of thing. Instead we're paralyzed with hoden angst.

(Quick explanation: I had a friend in college who told me about his high-school football or track coach, I can't remember which. The coach was from Germany. He used to berate the boys about their fear of getting hit in their giggleberries. He would shout at them, "You must get over your hoden angst." "Hoden" in German means "testicles." Angst means fear, worry, anxiety. After we heard this term, a bunch of us would, in our best Schwarzeneggerian/SNL accents, walk around telling each other "Girly man, you must lose your hoden angst!" (Other friends of mine briefly named their band "Hoden Angst") ("I'm losing track of all the parentheticals," - The Couch)).
Peter Hitchens: Forget 'Evil' Putin - We are the Bloodthirsty Warmongers
Short version: The West insists on provoking the very reasonable Putin because they want a war.
This is all the most utter garbage. Since 1989, Moscow, the supposed aggressor, has - without fighting or losing a war - peacefully ceded control over roughly 180 million people, and roughly 700,000 square miles of valuable territory.

The EU (and its military wing, Nato) have in the same period gained control over more than 120 million of those people, and almost 400,000 of those square miles.

Until a year ago, Ukraine remained non-aligned between the two great European powers. But the EU wanted its land, its 48 million people (such a reservoir of cheap labour!) its Black Sea coast, its coal and its wheat.

So first, it spent £300 million (some of it yours) on anti-Russian 'civil society' groups in Ukraine.

Then EU and Nato politicians broke all the rules of diplomacy and descended on Kiev to take sides with demonstrators who demanded that Ukraine align itself with the EU.
Okay so when did Hitchens become such a complete shill and apologist for Putin? Seriously has he had an MRI recently?
Navy Engineer Arrested For Trying to Steal Schematics for New Carrier Class
Without checking the story can you guess which of these is his name:
A. Johnny 'John-Boy' Micklewaithe
B. Loung Duc Tranh
C. Mostafa Ahmed Awwad
The Guardian Discovers the Newest Oppression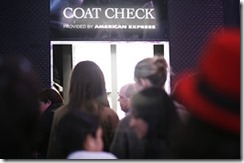 The Top 10 Feminist Fiascoes of 2014
I'm amazed that this actually got published in the LA Times.
Feminism's New Enemy: 'Rape Truthers'
Amanda Marcotte's writing consists mostly of attacking obvious strawmen mixed with out and out lies and rage.
The Hits Keep Coming for Bill Cosby
He's now accused of having Fat Albert staff write his PhD thesis according to Simpons co-creator, Sam Simon:
I worked with bill Cosby on fat Albert. he had two of the writers write his phd thesis.
- Sam Simon (@simonsam) December 18, 2014
The U.S. Government Wants to Keep You From Wearing "Comfyballs" Boxers
Potempkin Families: NY Health Commissioner says he wouldn't want his kids growing near fracking site, but doesn't have children
The FBI Opens an Investigation into #GamerGate
I imagine this is over the purported death threats. If they're real, the offenders should be identified and punished. And if they're hoaxes or just made up, then the hoaxers should be publicly named as well.
Winner of the Bad Sex in Fiction Award for 2014
"When his hand brushed her nipple it tripped a switch and she came alight. He touched her belly and his hand seemed to burn through her. He lavished on her body indirect touches and bitter-sweet sensations flooded her brain.

She became aware of places in her that could only have been concealed there by a god with a sense of humour. Adrift on warm currents, no longer of this world, she became aware of him gliding into her. He loved her with gentleness and strength, stroking her neck, praising her face with his hands, till she was broken up and began a low rhythmic wail. She was a little overwhelmed with being the adored focus of such power, as he rose and fell. She felt certain now that there was a heaven and that it was here, in her body. The universe was in her and with each movement it unfolded to her.

Somewhere in the night a stray rocket went off."
10 Words Shakespeare Used With Unclear Meanings
2. BALK'D (Henry IV: Part 1, I.i)

The aftermath of the Battle of Homildon Hill-a violent clash between the armies of England and Scotland in 1402-is recounted in the first act of Henry IV: Part 1, where the king proudly describes "ten thousand bold Scots, two-and-twenty knights, balk'd in their own blood" who have been left dead on the battlefield. But what exactly does Shakespeare mean by balk'd? Taken literally, a balk is a ridge or mound of land, or else one of the raised lines of earth left behind by a plow, so perhaps he means that the "two-and-twenty knights" have been left in heaps on the battlefield? As a verb however balk can also mean "to shun" or "to ignore intentionally," which could mean that the fallen Scots have been left behind, unattended to and completely ignored. But some editors have claimed that balk'd could actually be a misspelling or misreading of baked, implying that the bodies have been left completely covered in dried blood.
Q: Is It Possible to Extinguish the Sun with Water From a Sun-Sized Bucket?
Short answer: No. And it would be a very bad idea to even try.
The Yahoo AoSHQ group - it's got electrolytes.
And my twitter thang.
Tonight's post brought to you by Elvira: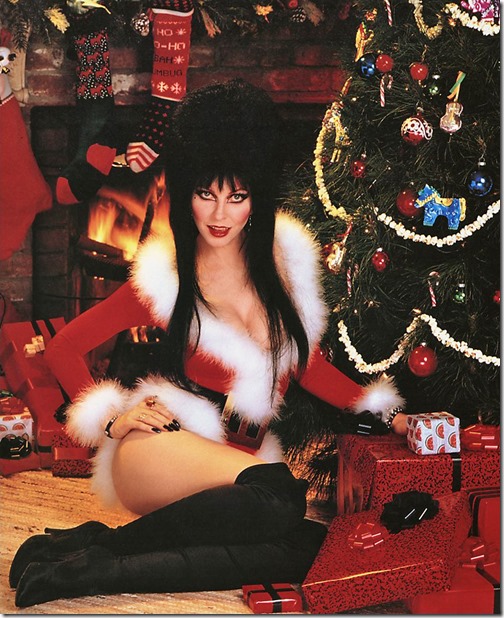 Notice: Posted by permission of AceCorp LLC. Please e-mail overnight open thread tips to maetenloch at gmail. Otherwise send tips to Ace.

posted by Maetenloch at
09:53 PM
|
Access Comments