« Gaming thread I guess....
|
Main
|
Gun Thread (12-14-2014) »
December 14, 2014
Sunday Afternoon Food Thread: Holiday Feasting! [Y-not filling in for CBD]
Your Food Thread host, Charlie Brown's Di, is off gallivanting, so he asked me to entertain you today.
I know what you're thinking...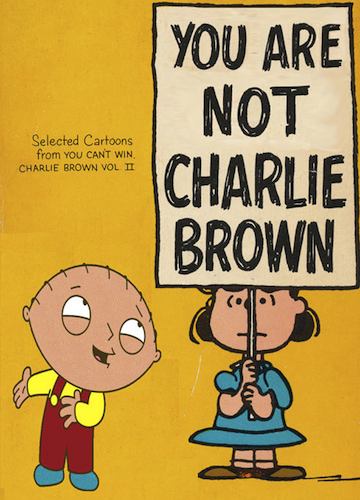 Well, what do you expect from the Bronze Membership to Ace of Spades?!

It was just a couple of weeks ago that we were sitting down to our Thanksgiving dinners, but face it, we've got several more weeks of gorging ourselves before we catch sight of our flabby selves in the mirror one cold January morning and decide it's time to diet.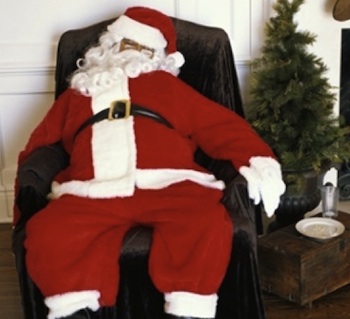 So enjoy yourselves now and pay the price next month!
Here at Casa Y-not we have a Christmas dinner tradition of non-tradition. Although our families ate turkey at both Thanksgiving and Christmas, with just two of us we quickly abandoned that tradition. No human being can eat that amount of turkey.
OK, I stand corrected!
Each year Mr Y-not and I decide on our Christmas menu featuring some dishes that we've never made before. One year we had a kangaroo roast, another year we had wild boar, and as I recall one year we roasted a pheasant. (BTW, if you're wondering where we get our exotic meats, this is the place. We discovered it when we were living in a food back-water and it's been a life-saver.)
Last year we chose a Moroccan-inspired menu featuring b'stilla, a sweet-savoury pie, and various sides, including a side dish made with cauliflower and preserved lemon. What was especially nice was that we worked on the meal together (normally I do the cooking), from the planning to the execution. So our plan is to do that again this year.
We've always wanted an excuse to make arancini (balls of rice stuffed with cheese, then fried), so our theme this year is a Tuscan Christmas.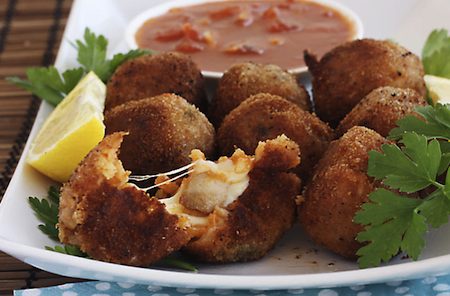 Three words: Fried. Cheese. Balls.
We're still kicking around ideas, but I'm leaning toward a crown roast of pork (another dish I've never made before; I may try to adapt this recipe) and probably some sort of composed salad featuring citrus and nuts. Mr Y-not, whose northern Italian nonna lived with him as a child, has also requested we serve mostarda, a fruit-based condiment his family used to enjoy with roasts. (According to what I've read, it's traditionally served with boiled meats, but we're rebels, baaaaby!) I don't know if our menu will be strictly Tuscan, but it'll close enough for us!
I know very little about Italian wines (I had a bad experience with a chianti classico years ago and have avoided most Italian reds since), so I'd love to hear your recommendations!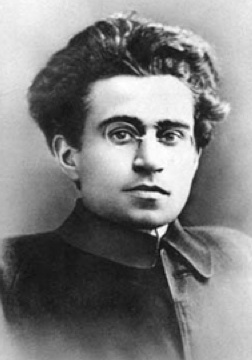 An Italian red

To wrap things up, here's a recipe for that Moroccan pie I mentioned earlier (from Saveur):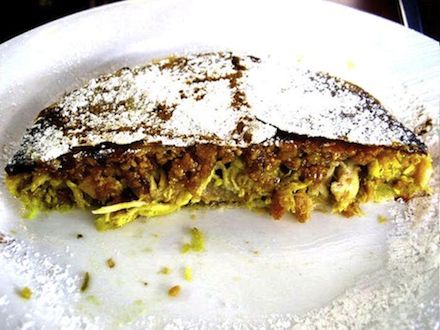 B'STILLA (MOROCCAN PIGEON PIE)

SERVES 6-8
Ingredients

1/2 cup blanched almonds
3 lb. pigeon (5-6) or bone-in, skin-on chicken thighs
3 cups chicken stock
3 eggs
3 tbsp. olive oil
4 cloves garlic, minced
1 medium yellow onion, minced
1 tbsp. ras el hanout
1/2 tsp. crushed red chile flakes
1/4 tsp. saffron threads, mixed with 1 tsp. water
3 tbsp. minced cilantro
3 tbsp. minced parsley
Kosher salt and freshly ground black pepper, to taste
6 tbsp. unsalted butter, melted, plus more
8 sheets phyllo dough
1/4 cup confectioners' sugar
1 tsp. ground cinnamon

Instructions
1. Toast almonds in a 4-qt. saucepan over medium-high, 4-5 minutes; let cool. Transfer to a food processor and pulse until finely ground; set aside. Add pigeons and stock to pan; boil. Reduce heat to medium-low; cook, covered, until pigeons are cooked through, 40-45 minutes. Using tongs, transfer pigeons to a cutting board; let cool, then shred meat, discarding skin and bones. Simmer cooking liquid over medium heat until reduced to 1 cup, about 30 minutes. Let cool and whisk in eggs; set sauce aside.

2. Wipe pan clean and add oil; heat over medium-high. Cook garlic and onion until golden, 8-10 minutes. Add ras el hanout, chile flakes, and saffron mixture; cook 1-2 minutes and remove from heat. Stir in reserved almonds, shredded meat, and sauce, the cilantro, parsley, salt, and pepper; set filling aside.

3. Heat oven to 400 deg F. Grease a 9" springform pan with butter. Lay 1 sheet phyllo on a work surface and brush with melted butter. Fit into pan, allowing corners to hang over the edges. Repeat with another sheet phyllo. Spread filling over dough. Repeat process of layering twice more. Fold corners of phyllo over filling. Top with remaining 2 sheets buttered phyllo; tuck corners around sides of pan, encasing the filling. Bake until golden and filling is set, 30-35 minutes. Let cool slightly, then unmold; dust with confectioners' sugar and cinnamon.

Note: You do not have to make this with pigeon. I usually use shredded chicken breast, but I think leftover turkey breast would work quite well, too. You can find the ras el hanout at a good grocery store or at a place like Cost Plus World Market. Also, the version I make includes golden raisins in the filling for added complexity (but I was too lazy to type up that recipe, so this is what you get!).
This dish is a lot of work because of the tedious assembly process, but it is worth it. I make the filling the day before. I guarantee you if you bring this to a holiday pot luck you will impress everyone.
The other great thing about this recipe? The pie makes excellent leftovers.

What's cooking in your kitchens this week?

posted by Open Blogger at
04:15 PM
|
Access Comments