« MNF Thread
|
Main
|
Morning Thread (12-9-2014) »
December 08, 2014
Overnight open Thread (12-8-2014)
Obama Didn't Even Bother to Issue an Actual Executive Amnesty Order
Obama has so little regard for the Constitution or Congress that he didn't even bother with the pretense of a legal act. He just ordered Jeh Johnson to no longer follow the law. So it was said and so let it be done.
In remarks made at the Washington office of the government-watchdog group Judicial Watch, Sessions said: "I guess they just whispered in the ear of (DHS Director) Jeh Johnson over at Homeland Security, 'Just put out a memo. That way we don't have to enforce the law.'"

The news that Obama had not signed an executive order to carry out the policy he announced to the nation in a televised address Nov. 20 was broken by WND Senior Staff Writer Jerome Corsi last week.

As a result of the president's use of a memo instead of an official order, the senator observed: "We don't even have a really significant, direct, legal direction that we can ascertain, precisely what the president is doing. It's a stunning event in my view."
Random House Backs Off a Bit From Lena Dunham's Rape Story
The fact that they explicitly exonerate 'Barry one' and are willing to pay his legal bills tells you what their own lawyers were telling them. Meanwhile either a serial rapist is still walking free or Dunham just made up stuff for her book.
New Jersey Democrats: Oh, Hey, Christie Wasn't Actually Involved in the Lane Closures
A report summarizing a yearlong investigation by the legislative panel examining the George Washington Bridge lane closures found no evidence of Governor Christie's involvement but concluded that two of his allies acted "with perceived impunity" when they gridlocked Fort Lee's streets apparently for political reasons.
And if New Jersey Democrats couldn't find anything to tie Christie to the closings then he's probably truly innocent. I guess he'll have to go file a claim with the MSNBC reputation restoral office.
Elizabeth Warren Goes Full Orwell
If you don't give minorities mortgages they can't afford, you're targeting them for exclusion. But if you do give them mortgages and it turns out that in fact they couldn't afford them and end up lose their homes, well then they were also targeted.
To quote the Insty:
"The government decides to try to increase the middle class by subsidizing things that middle class people have: If middle-class people go to college and own homes, then surely if more people go to college and own homes, we'll have more middle-class people. But homeownership and college aren't causes of middle-class status, they're markers for possessing the kinds of traits - self-discipline, the ability to defer gratification, etc. - that let you enter, and stay, in the middle class. Subsidizing the markers doesn't produce the traits; if anything, it undermines them."
Emily Yoffe: The College Rape Overcorrection
The article you ought to read if you haven't already.
UVA To Maintain Campus-wide Fraternity and Sorority Suspension
To be marginally fair about this, the suspensions were set to expire for the new school year anyway; presumably campus officials don't want to spend their Christmas holidays listening to the 2014 Left's answer to the anti-Satanic Ritual Abuse Crusade.
The Wisdom of the Insty on the UVA Case
Plus, from the comments: "In this article, I see quotes from a bunch of people trying to cover their tails. Like the Duke case a few years ago, we see a university mob attack a small group of what now appears to be innocent students. It was not just one or two wrong details." The more people talk about compassion, the less compassion they have for people who stand in the way of their ideological program.
Robert Tracinski: Everybody Loses in the UVA Rape Story
And he proceeds to show how every party involved in this story (with the exception of one) has been harmed. Note that some of this harm may in fact be well deserved.
And some don't. It all depends on whether it helps a Democrat or not.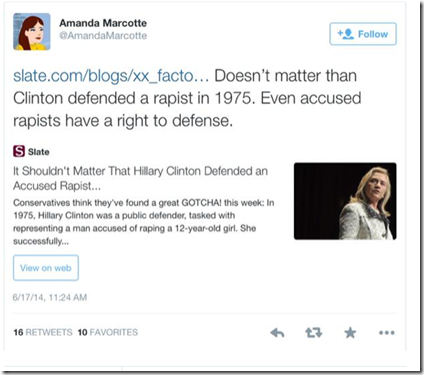 Mark Wahlberg Wants His Criminal Record Expunged So He Can Be a Reserve Police Officer and Carry a Gun
This has always colored my view of Wahlberg and I don't think he should get his record wiped just because.
Wahlberg has filed legal docs in Boston with the Massachusetts Parole Board, asking to expunge his 1988 felony assault conviction. The actor beat two men and left one partially blind.
Mark is still a felon, and he wants to join a L.A. area police force as a reservist. The problem ... he's not eligible because felons can't handle guns and it's generally frowned upon in cop shops.
In fact Marky Mark was quite a thug as a teenager and left a man blind in one eye after nearly killing him in an unprovoked attack in 1988. And I don't think that should be forgotten even if he has turned his life around since then.
Wahlberg had been in trouble 20-25 times with the Boston Police Department in his youth. By age 13, Wahlberg had developed an addiction to cocaine and other substances.[9][10] At 15, civil action was filed against Wahlberg for his involvement in two separate incidents of harassing African-American children (the first were siblings, and the second incident was a group of black school children on a field trip), by throwing rocks and shouting racial epithets.[11] At 16, Wahlberg approached a middle-aged Vietnamese man named Thanh Lam on the street and, using a large wooden stick, knocked him unconscious while calling him "Vietnam fucking shit".[12] That same day, using another wooden stick, Wahlberg also attacked a second Vietnamese man named Hoa Trinh, striking him in the face with such force that it left him permanently blind in one eye.[11][12] [13] In this fight he called his victim a "gook" and "slant eye." [12]

For these crimes, Wahlberg was charged with attempted murder, pleaded guilty to assault and was sentenced to two years in Suffolk County Deer Island House of Correction. He ultimately served only 45 days of his sentence.[12][14] In another incident, the 21-year-old Wahlberg fractured the jaw of a neighbor in an unprovoked attack.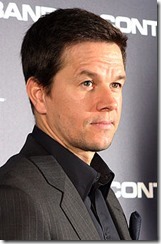 And took ridiculousness to 11.
Quick - which crime do you think this young lady was arrested for?
a) Arson
b) Smuggling and harboring aliens
c) False impersonation and larceny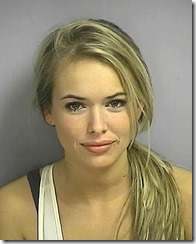 The Yahoo AoSHQ group - it's got electrolytes.
And my twitter thang.
Tonight's post brought to you by wisdom vs. intelligence: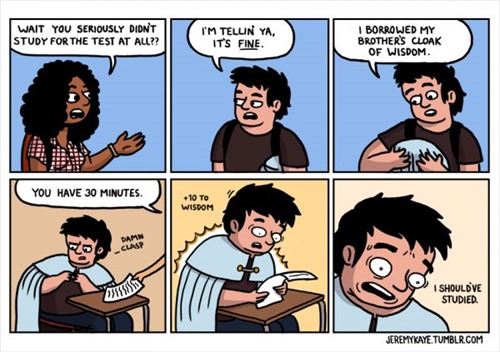 Notice: Posted by permission of AceCorp LLC. Please e-mail overnight open thread tips to maetenloch at gmail. Otherwise send tips to Ace.

posted by Maetenloch at
10:33 PM
|
Access Comments