« Don't Watch This Shit
|
Main
|
Morning Thread (12-4-2014) »
December 03, 2014
Overnight Open Thread (12-3-2014) - Holy Crap Christmas is 3 Weeks Away!! Edition
Yeah I know - this ONT sucks. Which is why I advise you to go read this one instead but comment here. Or else get the pixy auto-banning.
"Mr Brand is fond of having himself depicted as Che Guevara, a figure for whom he shares the daft enthusiasm of many members of his generation. He frets that Guevara was "a bit of a homophobe," but insists that "we need only glance at Che to know that that is what a leader should look like," i.e., a bit like Russell Brand. Guevara was a mass murderer who shot people for amusement. The cause in which he fought was the cause of gulags and murder. There are today, at this moment, thousands of political prisoners being tortured in prisons that Guevara helped to establish, and millions foundering in the totalitarian police state he helped to found off the coast of Florida. But. sure, great hair."

-- Kevin Williamson on Russell Brand
Sergei Guriev, a former adviser to Prime Minister Dmitry Medvedev and a former board member of Russia's largest state bank, said: "If nothing changes, if sanctions aren't removed and the price of oil does not go up, then in two years the Russian government will have a major problem - it will lack cash and it will not be able to borrow it."
Poll: Germans United Against Russia
The Politbarometer poll for ZDF television found 58 percent back the EU sanctions [against Russia] even if they damage the German economy, up from 52 percent a month ago.

The poll also found that 76 percent backed the sharper tone of Merkel's recent criticisms of President Vladimir Putin's policies.
Rolling Stone Hedges Its Bets on the UVA Rape Story
Here is the problem that Rolling Stone has: The magazine clearly has lost confidence that it knows what happened that night-despite the fact that it published a chillingly specific account of a gang rape. And it can not re-report the story now. What's done is done.

Also, it wants to put the onus of responsibility on Jackie, without looking like it is discrediting her. The magazine is carefully distancing itself from its primary source, but doing so in a way that it hopes no one will notice.

Nor will Rolling Stone simply admit that it screwed up.

And so it is using carefully crafted language to frame Jackie's story as significant whether it's true or not; the really important thing is how the University responded to it.

Which is a morally reprehensible argument.
And as the author points out if Rolling Stone with all its resources has been unable to verify the story, then maybe the University of VA's response isn't quite as scandalous as Rolling Stone is trying to make it out.
Jonah Goldberg Expresses Doubt About Rolling Stone's UVA Story
And Sabrina Erdely's journalism.
Erdely admits she set out to find a sexual assault story at an elite school. She looked at lots of other colleges, but none "felt quite right," in the words of a Washington Post media column on the piece. But UVA - which Erdely would go on to describe in the Rolling Stone article as a school without a thriving "radical feminist culture seeking to upend the patriarchy" - was just right.

Erdely wouldn't tell the Washington Post if she made an effort to corroborate the story with Drew, let alone the pledges. Bizarrely, she won't even say whether she knows the rapists' real names. She seems more eager to talk about public policy than the facts she reported.
And the SJW/Journalist Industrial Complex Strikes Back.
NYT Reporter Who Published Darren Wilson's Address Feeling the Heat
Variants of the AR-15 have been the most commonly sold guns in the US for several years now.
In a country where gun ownership is assured by the Constitution, the supply of ARs is abundant. Some even call it a glut.

It seems the battle over these guns, if not over, is close to it.

"I think the shift you're seeing now is the military-style weapon is here to stay because it's appealing to a whole new generation," said Steve Denny, owner of Carolina Guns & Gear in Arden, which has a wall full of military-style weapons for sale.

"You can see it in the industry," Denney said. "The industry had to change from military-style weapons being something that they sold sometimes to them being something that is at the forefront of all their advertising - the tactical use of a firearm."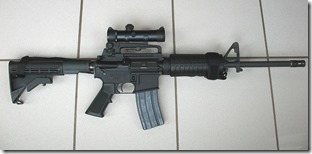 Glenn Beck Loses Bid to Dismiss Saudi Student's Libel Suit
Well I hope he's got proof of his claims about the student being involved in the Boston marathon bombing or else he's going to be out a good deal of money.
I watched the movie The Hobbit. Twice. First I saw it in its "standard" mode. A day later I returned to see The Hobbit in 3D at a high frame rate of 48 frames per second, called HFR. HFR is a cinematic hi-tech that promises greater realism. It was amazingly real. And disturbing at first.

...I was surprised though that the movie in 48HFR looked so different. (The 3D did not have an effect.) Even though both formats were shot with the same cameras and lighting, they appeared to be lighted and shot on different sets. The HFR lighting in the HFR movies seemed harsh, brighter, and more noticeable. The emotional effect of HFR was disturbing for the first 10 minutes. And perplexing - because the only thing different in the two movies was that one was displayed in the 48 frames it was shot at, and the other was computationally reduced down to the normal 24 frames per second. Why would the frame rate distort the lighting and the emotion?

I was not the only one who noticed. The HFR version of the Hobbit - the first commercial movie to be released in this new format - stirred up howls from the critics. Very few filmish people liked what they saw. For most it was painful.
Later in the article visual effects guru John Knoll explains why 48fps is so jarring in movies today and how Hollywood will adjust for it.
Also: What is the 'Soap Opera Effect'?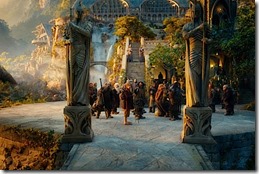 Bank Robbers Fall For the Old Throw the Money on the Floor Trick, Get Shot
Isn't It Time To Bring Home A Drone?
Well I bought this drone on sale a while back and it's been a lot of fun. I just wish the batteries lasted longer. And that I could get a live video feed from it instead of just a recording.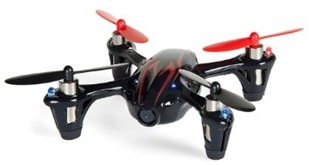 German Government: Hey Why Don't You Have Sex in the Dark...For Gaia
The Group knows what you did.
Tonight's post brought to you by fuck yeah: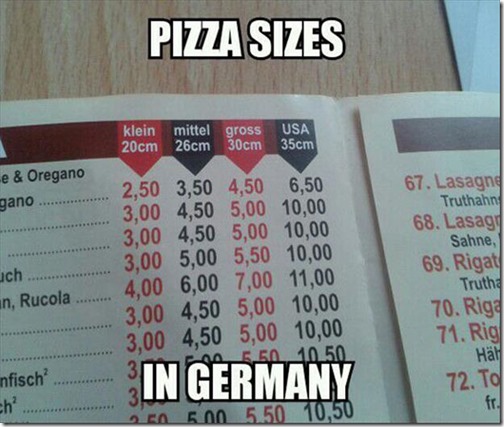 Notice: Posted by implicit permission of AceCorp LLC. Please e-mail overnight open thread tips to maetenloch at gmail. Otherwise send tips to Ace.

posted by Maetenloch at
10:49 PM
|
Access Comments