« Game 3
|
Main
|
Top Headline Comments (11/28/14) »
November 27, 2014
Overnight Open Thread (11-27-2014) - Happy Thanksgiving Edition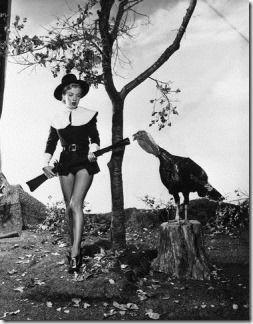 What Is America's Worst Airport?
And here are the results of a poll by Gizmodo:
8 ) Kansas City International Airport
7) Dulles International Airport
6) Philadelphia International Airport
5) Hartsfield-Jackson Atlanta International Airport
4) Newark Liberty International Airport
3) O'Hare International Airport
2) Los Angeles International Airport
1) LaGuardia Airport
Well I've always found Newark and O'Hare to be big and kinda boring but at least not too decrepit. But Dulles feels like random buildings just hooked together by utility tunnels and LAX reminds me of an East Bloc airport built for the 1980 Olympics and barely maintained since then.
After the first 750 calories or so, your body begins to store a larger percentage of food as fat. A 2000 study found that the average adult gains a pound during each holiday season and usually never loses it.
So you have that going for you.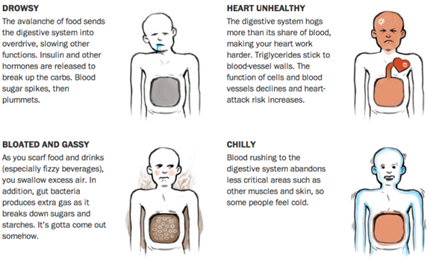 What is Wrong With These People?
Police in New York arrested a number of protesters on Thursday who were apparently part of a movement to disrupt the Macy's Thanksgiving Day Parade in order to demonstrate against the failure to indict Darren Wilson for shooting and killing Michael Brown. At least seven people were detained, according to the New York Post, which had warned in its front page today about a "plot against Snoopy." The seven people who were arrested were apparently part of a group of people who overturned a trash can and tried to "run toward the floats," according to WPIX-TV. "But an hour later, there was no sign of turmoil along the parade route," notes theNew York Daily News.
#GamerGate: International Game Developers' Association Resorts to Blanket Twitter Bans
And just following a supporter of #Gamergate can be enough to get you banned.
In a sign of how frenzied, panicky and intolerant the games industry establishment has become over the legitimate concerns of ordinary gamers, the International Game Developers' Association branded some 10,425 Twitter accounts, including those of journalists, as harassment "offenders" in a humiliatingly ill-conceived attempt to provide a "blocking tool" to its members.

The blocking tool, which has been widely mocked online for its lack of sophistication and "blanket ban" approach, was assembled by Randi Harper, a persistent online agitator. The tool prevents users from seeing not only the tweets of users Harper has decided are implicated in harassment, but also many accounts who simply follow those users, by blocking a list of thousands of users with the use of an automated "bot." . . .

Dozens of innocent developers, journalists and even some feminist critics have been caught in the tool's exceptionally wide net, thanks to whom they follow on Twitter. Prominent internet personality and YouTuber Total Biscuit noted this weekend the absurdity of an international trade body accepting unfit-for-purpose software and capricious, arbitrary "harassment" clarifications by an independent developer who is hardly non-partisan in the ongoing GamerGate controversy. . . .
James Beard's Carving Manifesto from November 1948 Issue of 'Gourmet'
Also applies to hobos.
The Art of Carving is the science of carving. One must understand anatomy, have a steady hand, a sure eye, and extreme patience-to say nothing of a good sense of showmanship-to be a good carver. Of course, tools and equipment are important attributes, but they must be guided by sensitivity, awareness, and complete control.

Let us consider first of all carving equipment. Our functional age has brought a wealth of carving material, magnificently wrought, balanced, and plain, to a high degree of perfection. I have experimented and demonstrated with a great variety of today's cutlery and find it, for the most part, easy to handle, simple to keep in condition, and most efficient. It has been my experience, however, that these contemporary precision instruments need as careful attention as a surgeon's tools. Too often, however, they are treated with complete carelessness and are often abused.

It is, alas, in eight out of ten instances, the women who are responsible rather than the men. A man may supply himself with a fine set of knives for all purposes, but it usually remains for the distaff side of the house to divert their function. I have seen delicate, hollow-ground knives which have been used to cut through bones or for chopping and which soon resembled a cross saw. I have shuddered to see the delicate and finely honed edge of a carving knife made blunt and broken by being used for an all-purpose knife or by being thrust into a patent sharpener. A hollow-ground or hand-made magnesium steel knife needs as careful attention as a straight-edged razor. Most modern knives are built for long, careful service and require sharpening only once or twice during the course of a year. There are rigid rules for sharpening all contemporary cutlery which should be followed to the letter. Rules for the proper care of cutlery almost invariably come along with the modern knives. Do not think that because you have always sharpened your old all-purpose kitchen knives on an old crock or on a patented sharpener, you can use a delicate, highly styled instrument the same way. Reserve these knives for the functions for which they were made and use heavy-duty knives for all other purposes.

...My final plea about game carving is that you care for your tools and implements as if they were, as they are, precision instruments. Do not let tradition override you and prejudice you against shears, for not only will they ease your job but they will protect your fine cutlery. Keep your fine equipment as a thing apart, and use it for that purpose only. This may sound like a luxury, but in the long run it is exceedingly practical.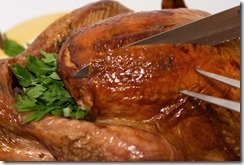 There are only two living species of turkey: Meleagris gallopavo, or the wild turkey, which is the one we domesticated and eat with stuffing, and the one which most Americans are familiar with. And then there's Meleagris ocellata, or the ocellated turkey, which isn't as well known.

For anyone who thinks turkeys are dull, the ocellated turkey is a vibrant counterpoint. The flashier looking of the two turkeys, it has iridescent bronze, blue, and green feathers, eye spots on the tail feathers (from which it gets its name), a powder blue head dotted with orange and red nodules, and a bright red ring around the eyes. And instead of gobbling like their cousins, ocellated turkeys have a repertoire of vocalizations that include low, nasal "puts," whistles, beeps, "hee-haw" sounds and a mating call composed of bassy drumming sounds followed by a trill. Zoologist A. Starker Leopold described this last call as sounding like "ting-ting-ting-co-on-cot-zitl-glung," with the last note "having a bell-like quality."

While the wild turkey is usually considered one of the great conservation success stories, the ocellated turkey is faring less well. After unregulated hunting and habitat destruction dwindled the wild turkey's numbers to approximately 30,000 birds in the early 20th century.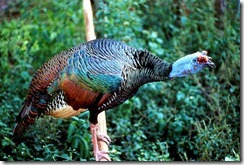 Yahoo group. That is all.
Come on be a smartie and join the yahoo group party! For the children.
And my lo-fi Twitter spew.
Tonight's post brought to you by Thanksgiving: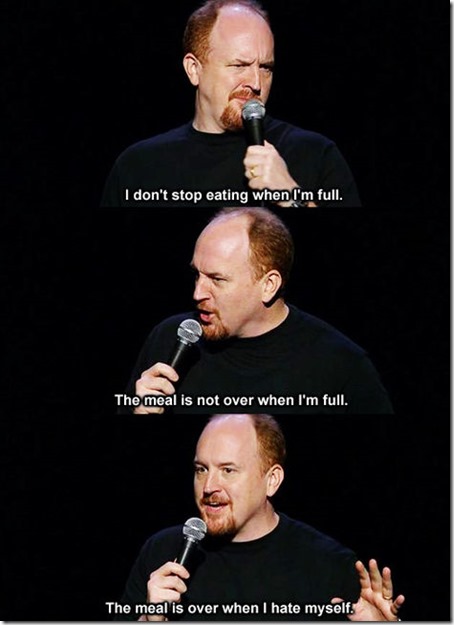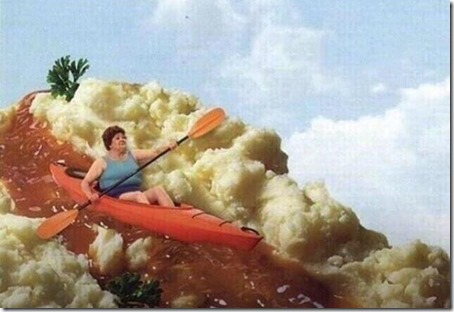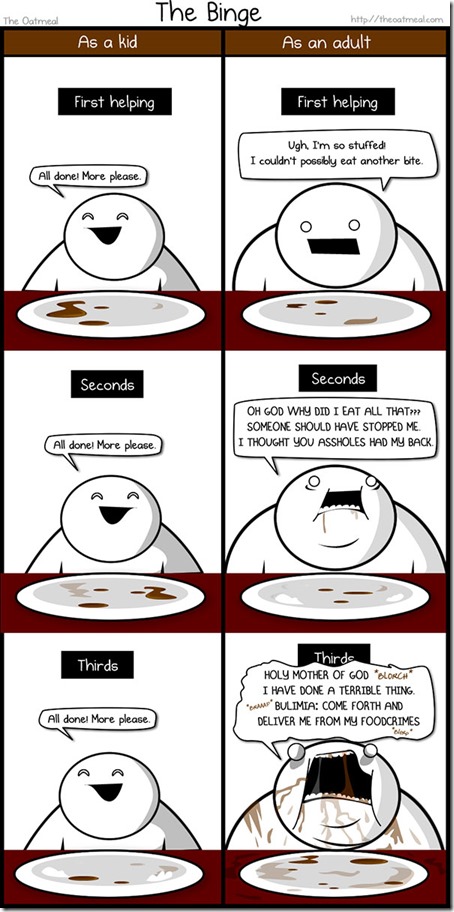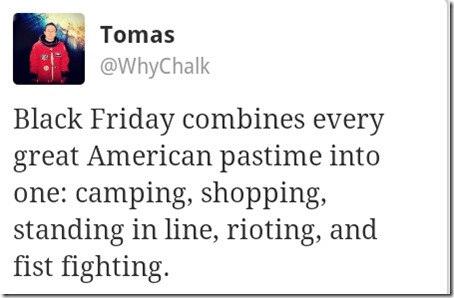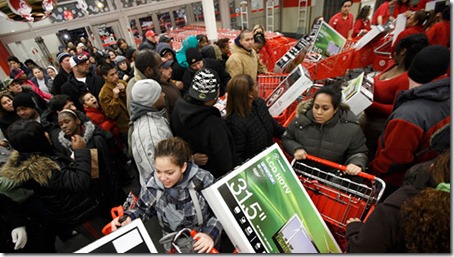 Notice: Posted by permission of AceCorp LLC. Please e-mail overnight open thread tips plus $1 for S&H to maetenloch at gmail. Otherwise send your scraps to BizarroAce. Do not taunt happy-fun ball.

posted by Maetenloch at
10:38 PM
|
Access Comments