« Good Lord: Now Former Supermodel Janice Dickenson Claims Bill Cosby Sexually Assaulted Her, Too
|
Main
|
Morning Thread (11-19-2014) »
November 18, 2014
Overnight Open Thread (11-18-2014)
I'm not gonna lie to you - I'm slacking off tonight. Because it's been a long day and I got stuff to do. Life maintenance stuff. If it makes you feel any better, I'm not having any more fun than you guys.
"Our critics sometimes dismiss skeptics as "conspiracy theorists" noting how unlikely it would be that thousands of  scientists would collude.   They miss the point.  We now know that Grubering takes place - we see it laid bare in the Obamacare campaign.  It was not strictly a "conspiracy".  Rather it was an arrogant belief that lying was necessary to persuade a "stupid" public to adopt the policy preferences of the politicians and the academics in their employ.  Its Noble Cause Corruption, not conspiracy, that is at the root of this behavior."

-- Watts Up With That on Grubering and climate alarmism
The percentage of federal prosecutions tried by juries declined from 19 percent in 1980 to 3 percent today, as prosecutors have huge advantages over defense counsel and throw a great raft of counts against a defendant who declines to roll over.

...In actuality, our criminal-justice system is almost exclusively a system of plea bargaining, negotiated behind closed doors and with no judicial oversight. The outcome is very largely determined by the prosecutor alone.
Robert Downey Jr: I'll Only Do Iron Man IV If Mel Gibson Directs It
He's backed off a little from his declaration since he made it but never let it be said that Robert Downey isn't loyal to his friends or that he ever forgets a favor. Apparently he and Mel have been good friends since their Air America days and Mel quietly supported and took care of him during his long, lost drug years. And after his last stint in rehab in 2003 when he was an outcast in Hollywood, it was Gibson who personally paid his insurance bond and used his influence so Downey could work in movies again.
But now that Gibson is an industry pariah and Downey is on top he's doing what he can to help out his longtime friend.
In October 2011, Robert Downey Jr. was being honored at the 25th American Cinematheque Awards. Downey chose Gibson to present him with his award for his life's work. After Gibson's introduction, Downey did not discuss himself; instead he explained why he chose Gibson, and continued to utilize his air time by saying a few kind words about his friend. After relaying how Gibson helped him through his hardships, Downey addressed his fellow entertainers directly: "I humbly ask that you join me - unless you are completely without sin, and in which case you picked the wrong fucking industry - in forgiving my friend of his trespasses and offering him the same clean slate that you have me and allowing him to continue his great and on-going contribution to our collective art without shame." After the speech, the two friends hugged onstage, to a standing ovation.[118]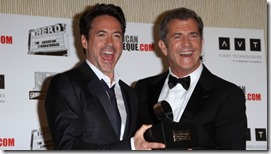 And note that Dr. Salia didn't test positive for at least four to five days after showing symptoms.
When Martin Salia's Ebola test came back negative, his friends and colleagues threw their arms around him. They shook his hand. They patted him on the back. They removed their protective gear and cried.

But when his symptoms remained nearly a week later, Salia took another test, on Nov. 10. This one came back positive, sending the Sierra Leonean doctor with ties to Maryland on a desperate, belated quest for treatment and forcing the colleagues who had embraced him into quarantine.

We were celebrating. If the test says you are Ebola-free, we assume you are Ebola-free," said Komba Songu M'Briwa, who cared for Salia at the Hastings Ebola Treatment Center in Freetown. "Then everything fell apart.".
Over the more than four centuries from the time of Ivan the Terrible, Russia expanded an average of fifty square miles per day.
New Jersey Judge Orders Parents to Pay Estranged 21-Year-old Daughter's College Tuition
And no it's not the estranged daughter from earlier in the year.
The Ricci case is similar except that Ricci's even older than Canning was. Rachel was 18; Caitlyn is 21, an adult legally any way you slice it. And yet, under Jersey court precedent, mom and dad may need to fork over a cool 16 large annually for her tuition at Temple even though, to hear them tell it, she hasn't said a word to them outside of court in two years. (Her parents asked her to at least attend a school in New Jersey so that the tuition burden would be lighter but she insisted on going out of state.) Even inside the courtroom, they claim, she won't so much as look at them - despite the fact that they say they're willing to pay her tuition after all if she rebuilds her relationship with them. Ricci now lives with her grandparents, who are fully behind her and who are even paying for the lawyer who's suing her parents. It's almost impossible to tell who's lying and who's telling the truth in a multigenerational family feud like this, but it does seem noteworthy that Ricci's parents are united even though they've been divorced for many years.
Oh Noes: We're Running Out of Chocolate World-wide
And eating up the accumulated cocoa stores from previous years.
Chocolate deficits, whereby farmers produce less cocoa than the world eats, are becoming the norm. Already, we are in the midst of what could be the longest streak of consecutive chocolate deficits in more than 50 years. It also looks like deficits aren't just carrying over from year-to-year-the industry expects them to grow. Last year, the world ate roughly 70,000 metric tons more cocoa than it produced. By 2020, the two chocolate-makers warn that that number could swell to 1 million metric tons, a more than 14-fold increase; by 2030, they think the deficit could reach 2 million metric tons.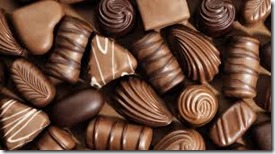 So if you aren't so good looking and your wife was on the pill when you married her you've got a problem coming up when she goes off it.
Porpoise F*cks Himself to Death
Ends up in an alley a mile inland. But still beats buying it in a tuna net.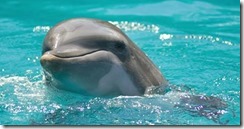 Semi-related: Study Shows How Humans Can Echolocate
Teh Tweet!
Tonight's post brought to you by Outsiders: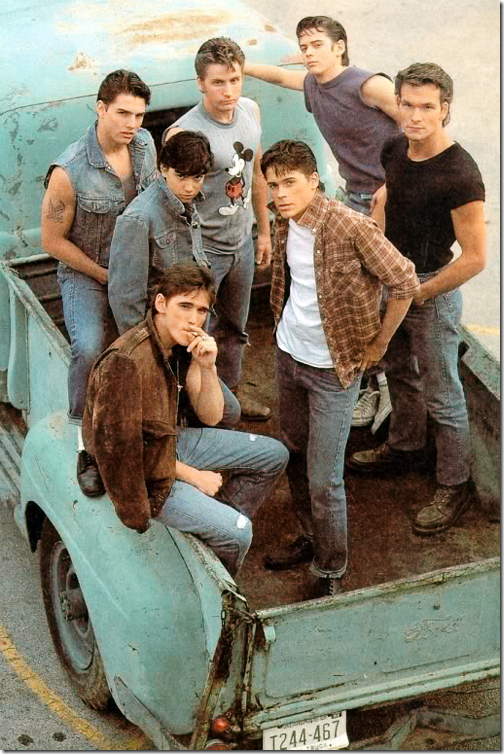 Notice: Posted by permission of AceCorp LLC. Please e-mail overnight open thread tips to maetenloch at gmail. Otherwise send tips to Ace.

posted by Maetenloch at
08:55 PM
|
Access Comments