« OT Thread #2-NSFW Rant and Rave Edition [WeirdDave]
|
Main
|
Early Morning Open Thread - [Niedermeyer's Dead Horse] »
November 15, 2014
Overnight Open Thread 11/15/14 (tmi3rd)
Good evening, Morons and Moronettes. I"m tmi3rd, and I'm your ONT host for tonight. You wanted the best, and you got... me.

That's not so bad, though, I hope... got some fun stuff for you tonight. More below the fold!
First of all, something not so cool...

Mumps wreaking havoc on NHL Western Conference teams

Click over to the link, but this is pretty damned disturbing. The St. Louis Blues had everyone on the team get sick, the Anaheim Ducks lost top-flight forward Corey Perry, the Los Angeles Kings had a couple of guys get sick, and the Minnesota Wild lost a couple of people to it. The NHL officiating crew even got in on the act, as linesman Steve Miller (no relation) missed a couple of games.

These teams all had games at Anaheim's Honda Center or Los Angeles' Staples Center, and there's no real debate as to where the mumps virus came from. It looks like Border Run 2014 is still wreaking havoc in terms of transmissible disease, and mumps is one we really don't need coming back in the US and Canada.

It doesn't usually kill you, but it can leave you sterile, and if you're pregnant, it can cause spontaneous abortion.

Here's the Wiki on it, but I'm going to get a booster on my MMR when I do my clinical stuff on Tuesday. I don't want to run the risk of one of my patients sending me home with an unwanted gift for my kids.

A Stress Reliever That Probably Isn't A Good Idea

A Fresno State student was so stressed out over midterm exams that he got caught having sex with a sheep.

I think this meme puts it best here: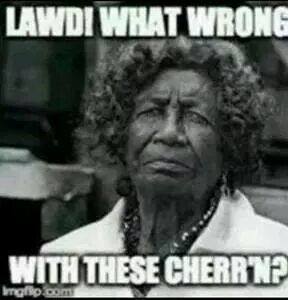 Covering Songs And Doing Them Right

Having made most of my living in music, I've learned through bitter experience to never play cover tunes as an original artist unless you're bringing something very special indeed to the tune. I'm pleased to say that a couple of artists have really lived up to the good side of this... first, we have Placebo.

I'm a HUGE Kate Bush fan, and one performs her music live at one's own risk. The only way to do it any justice is to absolutely nail your rendition of it, and Placebo- IMHO- captures an entirely different but equally stirring feel in their cover of "Running Up That Hill":

Now, it doesn't displace Kate as the mistress of her own song; not at all. It's just a very potent take on this absolutely iconic tune of darkwave and late 80s alternative music. Here's the original, one of my favorite songs ever:

I also think Kate's video is simply outstanding in its simplicity and expressiveness, but that's a conversation for a different time.

In the meantime, I think Lorde actually did improve on the seminal 80s tune by Tears For Fears, "Everybody Wants To Rule The World":

Again, nobody's ever going to displace Roland Orzabal and Curt Smith, who are utterly awesome live. If you have the opportunity to check Tears out live, even if you're not a fan of their stuff, their performance is so dynamic that it makes it worth the price of admission.

Here's the original:

And finally... CAPTION THIS

My boy Jammie Wearing Fool sent me this epicness, so I simply invite you to caption this picture:

I think Bill Cosby sums it up quite nicely: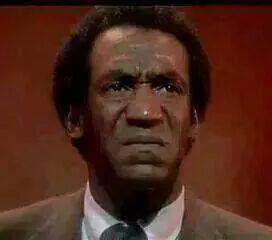 Okay, folks, that's it for me! Thanks for reading, and y'all stay warm out there... winter showed up pretty early in much of the country.

-tmi3rd

Postscript and update...

Koch Bros. reminds me that I didn't do any Caturday pics, so here is a video of lion cubs playing with Daddy...


posted by Open Blogger at
09:16 PM
|
Access Comments