« Top Headline Comments 10-28-14
|
Main
|
Tuesday Morning News Dump »
October 28, 2014
DOOM (culturally speaking)
(DOOM oft comes dressed in jester's motley rather than a sober banker's suit. My usual wheelhouse is economics, but I hope you'll forgive a quick foray into the Fine Arts building.)
Once again, university liberal-arts professors are fretting that their cushy gig vital field of study is in jeopardy.
To which I respond: liberal-arts programs have been ailing for decades. The humane thing would be to let them die with whatever modicum of dignity they have left.
My purpose in this essay is not to defend (or attack) "the arts" (the aaaaahts, in my plummiest fake English accent). The arts don't need defending (or attacking), and even if they did, there are lots of thick books written by people who are far smarter than me making the case. This essay is, instead, a broadside against university humanities departments, which are mostly terrible and not really worth rescuing.

We don't need university liberal arts programs to expose us to culture. Want some culture in your life? Hit YouTube and you can get all the culture you can choke down, for free. Art, music, dance, guided tours of great museums. Literature? The local library might still have a few books lying around if it hasn't given itself over completely to being a day-care facility for the homeless. Amazon will sell you any book you want, from "The Pilgrim's Progress" to "The Brothers Karamazov" to "The Vagina Monologues" and deliver it to your portable reading device in a matter of seconds. Amazon will also sell you a Blu-Ray of any opera or great film you want, and have it delivered right to your door by the next day. (Or stream it right to your TV, iPad, or smartphone.) Embarrassed for funds? You can download tens of thousands of public-domain books, films, and pieces of music for free from a variety of sources. In short, art has been transformed from a luxury good to a commodity good.
"But wait!" the academics cry. "Who's going to teach you how to understand all this stuff? How to interpret it? How to uncover all the subtleties and meanings in it?"
In this response you get two fallacies for the price of one: that the average citizen requires someone to perform this task, and that universities are capable of performing it even if it were necessary.
If mediation is necessary for the average person to understand art (and sometimes it is), then this mediation is available in profusion via the same channels as the arts themselves. The local library, your parents, friends, the internet, book clubs, private teachers, interested amateurs...the list goes on and on. These are the vectors by which "culture" is injected into society. We learn culture from the artists and from our fellow men, not from learned dons who sit around stroking their beards and fretting about the malign influence of the hegemonic white-male patriarchy.
"But the internet is full of lies, mistakes, craziness, and utter junk!" the humanities profs might reply.
This is true. But this is also true of university humanities departments. At least YouTube won't charge you thirty grand a year to teach you nonsense.
Most university liberal arts programs are not really about the arts; they are about politics as expressed through art. These politics are nearly unanimously leftist, and even worse disdain the very social and cultural constructs that gave birth to the "liberal arts" in the first place: literacy, religious belief, cultural confidence, and the notion of excellence in artistic execution as well as artistic intent. The purpose of instruction in many cases is not to teach why this or that work of art is great; the intent is to instead subvert the work and show why it is not great (because the artist is too white, too male, too European, too far outside the Progressive political frame to be acceptable to correctly-thinking people).
These are the wages of relativism and deconstructionism and "critical theory": there is no magnetic north the artistic compass can point to. There is no way to navigate this ocean. All the humanities professor can say is that since one point is as good as any other, maybe it's better to just stay where you are. If you must move, any random direction is pretty much the same - there's no real destination, so you can never be lost. This theory of the arts asks little and returns little; it nourishes neither life nor spirit. Perhaps this is why the humanities courses in universities are dying out.
Of course not all liberal-arts professors think this way, and not all universities have become cultural wastelands. There are yet islands of excellence in the dead sea of mediocrity, meretriciousness and cultural Marxist rot.
Let us stipulate that there are excellent liberal-arts programs and professors out there. What value do they bring to students?
The usual answer is that a committed teacher can inculcate in a student a lifelong love of the subject matter, whether it be ancient Greek sculpture or medieval French poetry or American jazz music. However, this happens seldom enough to bring the whole axiom into question. It's the whole "you can bring a horse to water but you can't make him drink it" problem. You can make a class full of bored young people listen to Mahler and explain to them why you think it's wonderful, but the point is to convince them that it's wonderful (or at least worth "appreciating"). This is a much harder task, and one that not many college professors are particularly good at.
This is called the "arts appreciation racket", and it goes back to the Romantic belief that exposing the hoi polloi to high art would make them more well-rounded people. Somehow. The belief has persisted in spite of mounds of evidence to the contrary. Forcing people to imbibe high art is like forcing a kid to eat broccoli -- not only will the kid probably spit it out, he will probably develop a lasting dislike for it. Without context and some motivating purpose, high art simply doesn't have much relevance for most people.
This is not an inherently bad thing. "High art" has never really been aimed at or intended for a mass audience. The whole notion of "high art" implies a kind of elitism, as a calculus equation is elitist (if you don't know calculus, the equation will not yield its meaning). The creation and consumption of high art requires a level of literacy, wealth, and leisure that until recently not many people had. But now we live in an age when the jewels of world culture can be had for almost nothing, immediately, anywhere. The limiting factor is no longer literacy, or wealth, or leisure time, but rather motivation. All prerequisites have been removed except the "Why?". Why spend time listening to a Mozart concerto? Why attend a Wagner opera or study a Turner painting or look up at the ceiling of the Sistine Chapel? The problem with University liberal-arts programs is that they can only give you their "Why?", not your own "Why?".
The good university humanities departments will survive -- and perhaps even thrive, once the terrible programs die off. Meanwhile, most people will get their culture in much the same way human beings have always gotten it: from their parents, their friends, and their own experiences. Civilization will carry on.
(Or maybe it won't. This is DOOM, after all.)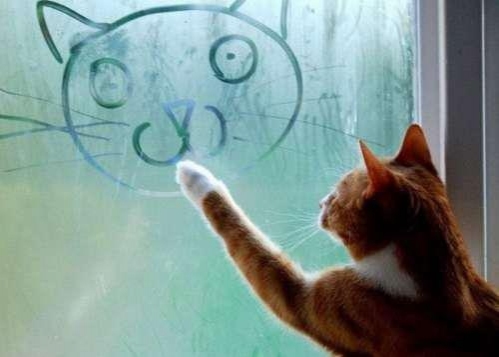 posted by Monty at
07:48 AM
|
Access Comments