« Baseball....Game Five! [BCochran81]
|
Main
|
Monday Morning News Dump »
October 26, 2014
Overnight Open Thread (10-26-2014)
"I'm not concerned," she said. "I've had no fluid exchanges with my neighbors."

-- Brooke Christensen, neighbor of Dr. Spencer who was diagnosed with ebola last week
Kevin Vickers Wasn't the Only Hero at the Canadian Parliament
While Vickers and other security guards were shooting it out with the killer, Tory members of parliament in a meeting with the Prime Minister were not about to go down quietly. They pushed Prime Minister Harper into a closet, barricaded the door with furniture and prepared makeshift weapons.
After they heard gunfire outside their meeting room door Wednesday, Members of Parliament snapped close to 15 flagpoles to make sharp weapons.
Some positioned themselves on risers that flanked doors, ready to attack an assailant.
"There were 15 flags up at caucus and all but two were taken down," one MP recalled.
"These guys were up there holding these spears ready to impale anyone who came in," the source said.
"It was that or get mowed down," the Member of Parliament said of the threat posed by a gunman who was ultimately shot dead by Parliament Hill security.
Mr. Harper, meanwhile, had been whisked into a closet in the Centre Block room shortly after the gunfights outside began.
There were more than 150 Tory MPs stuck in this caucus room during the ordeal.

...MPs kept their flagpole weapons as souvenirs.
"Everyone was taking their spears home," said the MP. "I'm going to frame mine."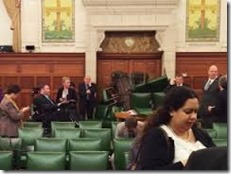 Republicans vs. Democrats: Does It Even Matter?
I'm with Neo-neocon on this. I've heard all the arguments for why it makes no difference who's in charge over the years and I find them....unpersuasive. I've been in the trenches for conservatism for a long, long time and at this point I know who my enemies are. And they're not RINOs/the GOP establishment or even the Republican party in general. So I'm going to keep on fighting the good fight, doing what I can when I can, pushing conservatism forward when it's possible - stymying the Left when it's not, and not worrying about the confident voices explaining why it's all meaningless and hopeless anyway.
WA Student Not Your Typical School Shooter
He was popular, had friends, played football but shot four of closest friends including two of his own cousins apparently over a girl who had rejected him.
Dinner vs. Supper and Mealtime Patterns
The Latin pattern of mealtimes used to be the standard across Europe but artificial lighting and the industrial revolution changed it to the modern pattern that we follow today.
Spanish mealtimes
8 a.m. Breakfast
11 a.m. Savory snack
2 p.m. Dinner
6 p.m. Savory snack
10 p.m. Supper
In United States, the old mealtime patterns persisted longer than in Britain as well. In the early 1800s, upper-class Bostonians-unlike Londoners and Parisians-were still eating dinner at 2 p.m. and supper at 8 p.m. The mid-afternoon dinner was the time for entertaining guests and showing off the silverware, while the evening meal was a simpler and lighter affair, for family and intimate friends only. For some people, the word "dinner" still retains the meaning of a formal meal, while "supper" differs from it not only in timing but primarily (or for some speakers, only) in formality. But in America too, the patterns eventually shifted. By the mid-20th century lunch became the standard midday meal, with a more substantial dinner eaten at 6 or 7 p.m. and supper relegated to the "occasional meal" category (eaten, for example, after theater or during a late night ball). Only in some rural areas, "dinner" still refers to a midday meal (often one served on Sunday or a special occasion), while "supper" is eaten in the evening.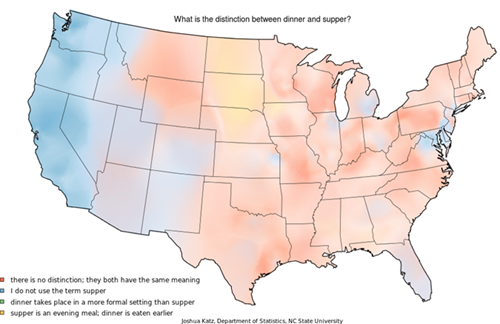 Anthony Weiner Still Being Anthony Weiner
That is being an internet horn dog while coming up with lame excuses when he inevitably gets busted.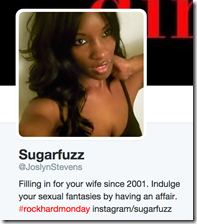 Customer Suggestions: The Wonderful World Of Porn Fan Mail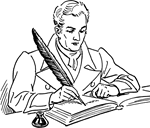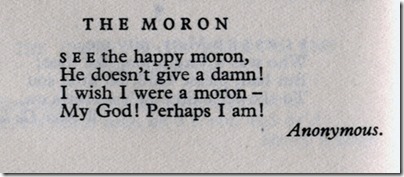 Le Shock: Poor Fashion Choices Have Employment Consequences
It's just a bigger hole than what society has considered to be "standard" and judging someone's ability to do a job based on their outward appearance is incredibly ignorant. If there wasn't such a pointlessly negative view on stretched ears, people like teachers and professional golf players wouldn't have to get them sewn up.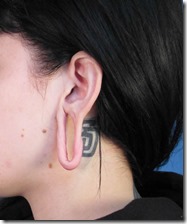 Weekly Commenter Standings
Top 10 commenters:
1 [641 comments] 'sven10077@sven10077' [90.04 posts/day]
2 [448 comments] 'Tammy al-Thor'
3 [443 comments] 'Mike Hammer, etc., etc.'
4 [435 comments] 'EC'
5 [422 comments] 'Ricardo Kill'
6 [413 comments] 'Insomniac'
7 [362 comments] 'Costanza Defense'
8 [346 comments] 'Vic'
9 [323 comments] 'Anna Puma (+SmuD)'
10 [322 comments] 'rickb223'
Top 10 sockpuppeteers:
1 [119 names] 'The Political Hat' [17.00 unique names/day]
2 [55 names] 'Adam'
3 [42 names] 'Pennywise'
4 [39 names] 'Bob's House of Flannel Shirts and Wallet Chains'
5 [32 names] 'davidt'
6 [31 names] 'flounder'
7 [30 names] 'King Putt'
8 [29 names] 'sWmUD'
9 [28 names] 'Doctor Fish'
10 [26 names] '---'
The group. Never heard of it.
Where it's at - the Twitter
Tonight's post brought to you by witches: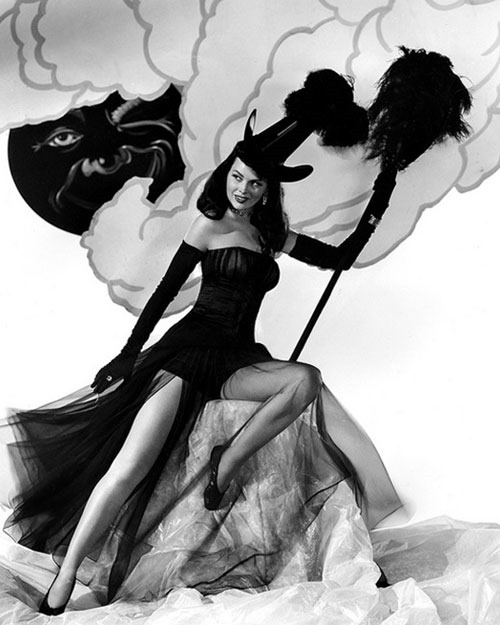 Notice: Posted by permission of AceCorp LLC. Please e-mail overnight open thread tips to maetenloch at gmail. Otherwise send tips to Ace.

posted by Maetenloch at
10:29 PM
|
Access Comments