« Senator Mark Udall Crashes and Burns in Local TV Interview
|
Main
|
How A President Should Behave [CBD] »
October 18, 2014
Weekend Open Thread: Best Music Era [Y-not]
*Reposted because of enstompening.*
So I was poking around on You Tube and stumbled onto a real gem of a movie: "Rhythm and Blues Revue."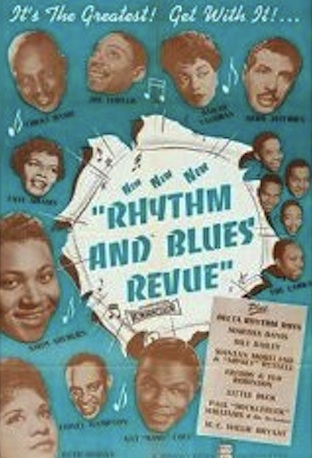 I'm going to put the link to the full movie below the fold...
OUT OF AN ABUNDANCE OF CAUTION!
If you like, you can skip ahead to catch some of my favorite numbers: Lionel Hampton at 05:05, Cab Calloway at 1:02:40 and Count Basie at 1:08:15.
Although I love jazz, blues, and big band, I'd never seen this movie before. Wow! The talent packed into this movie, which is really just a film of a stage performance at the Apollo Theater in Harlem, is amazing.
I submit to you, THIS is American music at its finest.* Although this movie was made in 1955, the music it features is most closely identified with the '30s and '40s.
Was there a better era in American music? Or music generally? I don't think so.
What's your favorite era in music?

*Being a product of the 80s, I'd probably put the "New Wave," punk, and ska music from that decade in second.


posted by Open Blogger at
03:30 PM
|
Access Comments