« MNF Thread
|
Main
|
Top Headline Comments 10-14-14 »
October 13, 2014
Overnight Open Thread (10-13-2014)
I saw a lot of tweets on Friday after the wheelchair ad debuted asking, "What sort of people would come up with an ad like this?" Answer: Rich people, my friends. Rich people who know they're going to lose.

-- Allahpundit explaining the Wendy Davis ad
The Director of the CDC Opens His Mouth, Excretes PC Blather and High-Minded Gibberish on Proposed Travel Bans
And NRO's Mark Krikorian gives his statement a full, well-deserved Fisking - which would be an amusing and entertaining read if the subject weren't so goddamned serious and the CDC's response so un-serious.
This is one of those cases where Director Tom Frieden would have been better off hiding in his office with the lights out and keeping his mouth shut. With every sentence I read of his statement my already weak confidence in the CDC got shakier and shakier until at the end I had to conclude that either Frieden is a very, very dumb man or (more likely) he's simply a dishonest one who will say anything to the public and allow a good number of Americans be killed by Ebola before he'll go against even the weakest politically correct piety. It also made me want to shift all of my 401K into hazmat suits, bleach futures, whiskey and silver dimes.
I can't excerpt the whole thing but here are a few tidbits of idiocy:
It's simply not feasible to build a wall - virtual or real - around a community, city, or country. A travel ban would essentially quarantine the more than 22 million people that make up the combined populations of Liberia, Sierra Leone, and Guinea.
Which is the desired feature - not a bug. Was that part not made clear to you?
When a wildfire breaks out we don't fence it off. We go in to extinguish it before one of the random sparks sets off another outbreak somewhere else.
Actually firefighters do exactly this with firebreaks which fence off the fire. And then work on extinguishing the contained fire. Second look at containment?
Casting too wide a net, such as invoking travel bans, would only provide an illusion of security and would lead to prejudice and stigma around those in West Africa.
And that would be THE WORST POSSIBLE THING IN THE WORLD so we must avoid it at all costs. All costs I say.
Importantly, isolating countries won't keep Ebola contained and away from American shores.  Paradoxically, it will increase the risk that Ebola will spread in those countries and to other countries, and that we will have more patients who develop Ebola in the U.S.
Evidence please - and be prepared to show all your work. Also discuss how this thesis seemingly flies in the face of all historical experience from dealing with previous deadly epidemics. 
The bottom line from Director Frieden: The Ebola transport system to the US will NOT be stopped.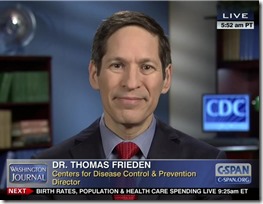 NIH: We Could Have Totally Developed an Ebola Vaccine But for Budget Cuts
Evil Republican budget cuts that is which were really cuts in the rate of growth of the NIH's budget. And here are a few things that the NIH spent their paltry, scant remaining money on:
And then you have the why are lesbians so fat study. But clearly the GOP and NRA are the ones at fault here. :roll:
RIP Tracy AKA Genghis
He passed away on Friday in a hospice from liver and kidney failure. Genghis was the originator of the ONT. In real life he was a commercial architect in Seattle until the building market collapsed in 2008. He was in his 40s and was originally from Oklahoma. He enjoyed references to The Warriors, Aliens, happy upbeat songs like this, large breasted women, the occasional flamewar on the ONT, as well as the demise of the MSM. RIP Tracy.
Somewhere I have a picture of Genghis from the 80s at his most frat boy-jock-ishness but alas I couldn't find it :-(
About 10 years back, by the way, the San Francisco board of supervisors (natch) declared free WiFi to be a fundamental human right, which they promised to deliver unto the masses of Baghdad by the Bay.  When the board received the price tag for securing this fundamental human right, they suddenly decided that free WiFi wasn't a fundamental human right after all, and resumed their ranking with the worst human rights oppressors on the planet.
NBC's Dr. Nancy Snyderman Violated Ebola Quarantine
To go to a restaurant in NJ. The initial 21-day quarantine was voluntary but after the NBC crew violated it, it was made mandatory.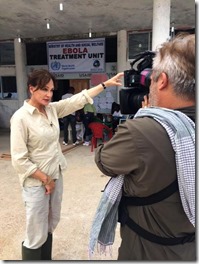 Michigan SWAT Team Raid Wrong House, Shoot 15-year old Dog
Pretty egregious all around and an indicator that many police just shoot dogs as a matter of course whether they're a threat or not. Note that the only reason the dog survived is because the owner put her own body between the officer's gun and the dog before he could shoot any more.
Over/under until a certain commenter finds this amusing: 54 comments
ATF Agent: I Lost My Gun in A Boating Accident
RS McCain Reviews the 'Most Feminist Mainstream Movie in Years' and Gives It a Thumbs Up
Pointing out that even approving feminists missed the real message behind 'Gone Girl'. Yeah it's Ace-long - but it's also Ace-good.
He also references this classic scene. Which is where half of my standard "I blame society and what the British did in Malaya in the 50s' blame-shtick came from.
'Archer' Drops ISIS in Light of Recent Events
I can understand why they're doing this even though I'm pretty sure that approximately 0% of Archer viewers would ever be confused by the show's use of ISIS.
Jenny McCarthy's Son Reported Her to the Police
The 41-year-old revealed on the program, "We're driving in the car and of course I text and drive. He called the police on me and said, 'My mom is texting and driving right now.' True story."

She said she responded by throwing his phone out the car window in order to avoid a run-in with the police.
Exactly the kind of doctor-scientist-super-mom we want to be in charge of our national vaccination program. Perhaps she can even replace Dr. Tom Frieden one day.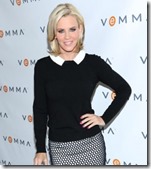 The Yahoo AoSHQ group - it's got electrolytes.
And my twitter thang.
Tonight's post brought to you by old-timey insults: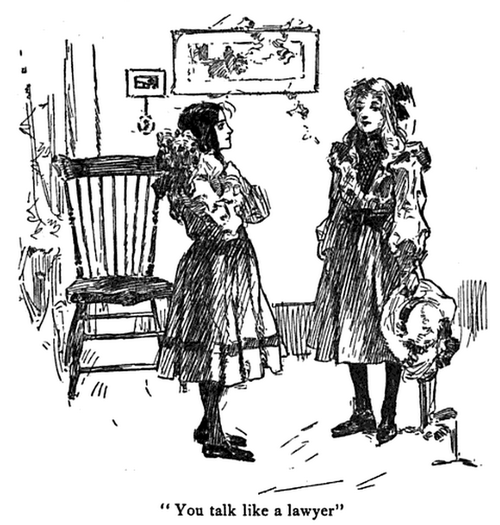 Notice: Posted by permission of AceCorp LLC. Please e-mail sanitized and sealed overnight open thread tips to maetenloch at gmail. Otherwise burn them. Burn them good.

posted by Maetenloch at
10:13 PM
|
Access Comments