« Overnight Open Thread (3 Oct 2014)
|
Main
|
Early Morning Open Thread - [Niedermeyer's Dead Horse] »
October 04, 2014
Slowing Down On The Update Train... (tmi3rd)
Hi there, Morons and Moronettes.

As you've noticed, Ace is on this stuff very aggressively, and there's really not too much more that I can offer from a public health perspective, so I'm going to make this my last one unless the situation warrants otherwise... kinda like my hurricane posts.

More below the fold...
Okay, first of all, shit like this doesn't help:

ZeroHedge posts this, along with some other real goodies that many of you have likely already seen.

In the meantime, you have the CDC chief saying "we can't shut the border". He's saying this, of course, as the National Border Patrol Council says they've been catching West African illegals at the border.

I'll reiterate something from previous posts: the argument is very clear for restricting travel to the US from western Africa. Our leadership, obviously, has demonstrated no stomach for such, and thus endangers us all. That can't be emphasized enough.

The larger problem we face, however, is that no travel ban from western Africa will accomplish what we want unless the rest of North America follows suit. We can move armor, drones, and troops to both borders, and people will still get through unless the plan is to kill anything that moves.

The guys we have in uniform are hardcore guys, but I don't think most of our guys are comfortable with the wholesale massacre of women and children, even if the powers that be were to give the word. Frankly, the best defense we have on the northern border is the early-season temperature drop, because we really don't have the capacity at current troop strength to man the US-Canadian border.

Sucks, but that's the reality.

Now, here's a more optimistic take on beating Ebola, and I don't totally disagree.

As bad as the screw-up was that got Duncan released by the ER staff at Texas Presbyterian in the first place, it's oddly good that it happened that way. Yes, it could have gotten a lot of people killed, but it got enough publicity that it just isn't going to happen again anytime soon. It jars everyone in the business back into taking nothing for granted.

The other thing is that provided we don't get a runaway outbreak, we actually can keep patients alive with supportive care like IV fluids and other medications. As long as the patient doesn't go into end-stage organ failure or become septic from something else, in US hospitals (under current conditions), you've got an even-money chance of surviving it.

Yes, we've seen visual evidence of some truly monumental stupidity in how the cleanup is handled, and mistakes continue to be made, but until we see new cases emerge, the situation is tenuous but manageable.

That leads me to the media coverage. You're going to see breathless reporting every time someone is admitted for potential Ebola observation.

Most of the time, it won't be Ebola.

We're going into a weekend where there doesn't appear to be a whole lot of news trying to break, and weekend producers will be desperate for anything they can run with. Someone will certainly try to run with another Ebola scare. Wait until it's confirmed to get concerned.

As such, just keep doing what you're doing. There are plenty of good reasons to be prepared for a few different things, and entero's still out there. So stock up on your medications, buy your ammo, make sure you've got a food supply, have fuel for the grill, and so forth.

And, of course, stick with us here and on Twitter... you may have noticed that we do our very best to keep you informed.

Now, if I may- y'all go back and enjoy CDR M's damn fine ONT. The man does such great work here, he makes the excellent look routine.

UPDATE:Liberal Texas Judge Invites Visit From Charles Darwin

So, this IMBECILE walks into the hot apartment with no protective gear whatsoever. If I were local emergency management, I'd be showing him to his brand-new isolation accomodations.

Pro tip: don't do what this fool did.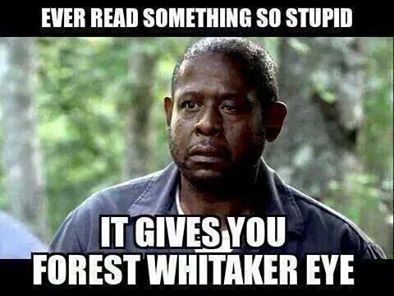 Stout hearts, folks.

-tmi3rd

posted by Open Blogger at
12:00 AM
|
Access Comments