« Folksy Vice President Uses Charmingly Earthy Language to Connect with the Common Man
|
Main
|
Top Headline Comments 9-17-14 »
September 16, 2014
Overnight Open Thread (9-16-2014) - I Believe Jonah Goldberg Wrote a Book About This Edition
"Or to paraphrase, those who pound the table the loudest voicing complaints about micro-"aggressions" are fighting off the nagging thought: If the person who committed them isn't particularly evil, then maybe I'm not particularly special."

  - Ed Driscoll
OMG: Django Unchained Actress Harassed, Arrested by Racist LAPD Cop
And then audio of the incident emerged...
Full audio here. I could watch a whole COPS episode just following this policeman around. Best line from him: "I'm mildly interested that you have a publicist, but I'm going to get your ID"
Finally an Arrest Over the Rotherham Rapes
But of course in Britain these days you can only get anti-justice:
Meanwhile, in Rotherham, a 28-year-old woman who says she was victimized by the rape gangs confronted a man on the street who she accused of exploiting her as a teen. She was "arrested on suspicion of racially aggravated public order offences."
Apparently Neil deGrasse Tyson Steals His Anecdotes From Snopes
But without bothering to check if they're actually true or not. Hence the tale of the Dumb-Americans-and-their-$$$$-Space-Pen:
"During the heat of the space race in the 1960s, the US National Aeronautics and Space Administration decided it needed a ballpoint pen to write in the zero gravity confines of its space capsules. After considerable research and development, the Astronaut Pen was developed at a cost of approximately $1 million US. The pen worked and also enjoyed some modest success as a novelty item back here on earth. The Soviet Union, faced with the same problem, used a pencil."
Of course if he (or more likely some assistant) had bothered to read all the way to the end, they would seen that it's a myth: NASA spent $0 developing a space pen - Fisher of Fisher Pen Co spent his own money to create one and sold them to NASA for just $2.99 each. Plus there are good reasons why you wouldn't want lead pencils in a space capsule which is why the Russians use space pens as well.
Next on NDT's list of Sciency! Anecdotes: Blondes will be extinct in 200 years, we only use 10% of our brains, and the Chevy Nova didn't sell in Latin America because its name means 'No go' in Spanish. Also his cousin's best friend's story about his encounter with an escaped psycho-killer with a hook for a hand.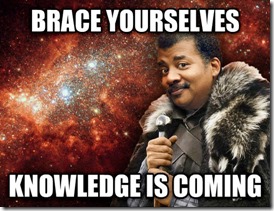 #GamerGate: Angry Feminists, Unethical Journalists Are the Ones Not Welcome in the Gaming Community
Well the payola-ridden writers for gaming magazines and feminists do have something in common: They despise the magazines' audiences and gamers in general.
"To the feminist campaigners trying to ruin video games for everyone and a press that refuses to reform itself despite clear evidence of professional failure, gamers have responded with all the heroic defiance of Will Smith delivering a nuke into the mothership - and with just as much style. Through a series of fundraisers and lobbying efforts, as well as polite but firm advocacy on Twitter, they have begun to formulate a coherent intellectual and activist response to those who mystifyingly claim that their games and their culture are both somehow ugly, bigoted and evil. . . . #GamerGate has exposed both the feminist campaigners and even some gaming journalists as completely out of touch with the very reasons people play games. . . . The only group that genuinely isn't welcome is that small but noisy battalion of social justice warriors, who bring nothing but gloom and despair, and their loyal band of incompetent, unethical bloggers, who are so desperate to advertise their upstanding moral virtue to the sisterhood that they have forgotten to check their consciences. We should resist this new tyranny."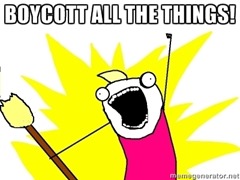 Closing the Racial Gap in Education
Because of all America's racism and poverty. Or is it?
"None of the versions of the class-inequality [argument] can explain why black students from similar social class backgrounds, residing in the same neighborhood, and attending the same school, don't do as well as white students," wrote Ogbu. "Within the black population, of course, middle-class children do better, on the average, than lower-class children, just as in the white population. However, when blacks and whites from similar socioeconomic backgrounds are compared, one sees that black students at every class level perform less well in school than their white counterparts."

Ogbu and his team of researchers were given access to parents, teachers, principals, administrators, and students in the Shaker Heights school district, which was one of the country's best. And he concluded that black culture, more than anything else, explained the academic achievement gap. The black kids readily admitted that they didn't work as hard as whites, took easier classes, watched more TV, and read fewer books. "A kind of norm of minimum effort appeared to exist among black students," wrote Ogbu. "The students themselves recognized this and used it to explain both their academic behaviors and their low academic achievement performance." Due to peer pressure, some black students "didn't work as hard as they should and could." Among their black friends, "it was not cool to be successful" or "to work hard or to show you're smart." One female student said that some black students believed "it was cute to be dumb." Asked why, "she said it was because they couldn't do well and that they didn't want anyone else to do well."
Robin Thicke: I Was Too Drunk and High to Be Responsible For Well...Anything
Let's see how this omni-excuse works out for him because I can see it coming in very handy...oh yes.
Robin Thicke was wasted on Vicodin and booze when he helped create "Blurred Lines" ... and that's his defense to allegedly ripping off Marvin Gaye.

Thicke sat for a deposition in the case where Gaye's family sued him for allegedly lifting Marvin's song, "Got to Give it Up." 

The lawyer for Gaye's family asked Thicke if he was present when Pharrell created "Blurred Lines." Thicke responded, "I was high on Vicodin and alcohol when I showed up at the studio." He goes on to say he was so out of it he really wasn't involved in the creative process.
But what about the GQ interview where he said that Gaye's song was a direct inspiration for "Blurred Lines"? Well he's got a response for that too:
Thicke had a great answer for his GQ interview, telling the lawyer, "With all due respect, I was high and drunk every time I did an interview last year."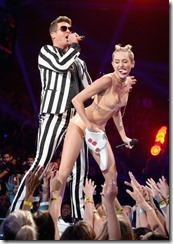 Final Diary Entry: Man Those Pushtuns Are a Surly Bunch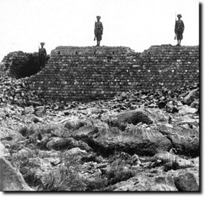 Houston Shopkeeper Kills Armed Robber, Gets Death Threats From Robber's Family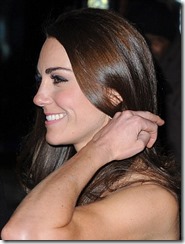 The AoSHQ group. Watch yer cornhole.
Teh Tweet!
Tonight's post brought to you by Boys Life, 1933: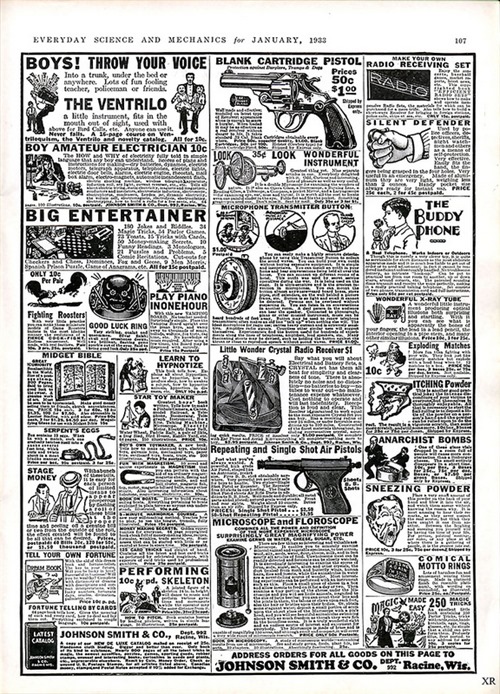 Notice: Posted by permission of JonahCorp LLC. No need for tips - he already knows.

posted by Maetenloch at
10:41 PM
|
Access Comments