« Open Thread: Another 9/11 Anniversary
|
Main
|
Top Headline Comments 9-12-14 »
September 11, 2014
Overnight Open Thread (9-11-2014)
God of our fathers, known of old-
Lord of our far-flung battle line-
Beneath whose awful hand we hold
Dominion over palm and pine-
Lord God of Hosts, be with us yet,
Lest we forget-lest we forget!

The tumult and the shouting dies-
The Captains and the Kings depart-
Still stands Thine ancient sacrifice,
An humble and a contrite heart.
Lord God of Hosts, be with us yet,
Lest we forget-lest we forget!

Far-called our navies melt away-
On dune and headland sinks the fire-
Lo, all our pomp of yesterday
Is one with Nineveh and Tyre!
Judge of the Nations, spare us yet,
Lest we forget-lest we forget!

If, drunk with sight of power, we loose
Wild tongues that have not Thee in awe-
Such boastings as the Gentiles use,
Or lesser breeds without the Law-
Lord God of Hosts, be with us yet,
Lest we forget-lest we forget!

For heathen heart that puts her trust
In reeking tube and iron shard-
All valiant dust that builds on dust,
And guarding calls not Thee to guard.
For frantic boast and foolish word,
Thy Mercy on Thy People, Lord!
Amen.
(thanks to tmi3rd)
Update: Apparently this happened early this morning and according to UPS was due to legit computer issues.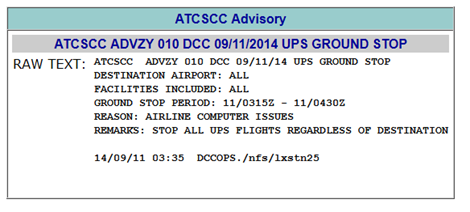 Michael Wright's Escape from the 81st Floor of the World Trade Center on 9/11
The List of Common Misconceptions
Here are just a couple:
"Sorry Mr. President, ISIS Is 100 Percent Islamic"
So just to review how the left has responded to a 100 years of inconvenient history, National Socialism wasn't "real" socialism, except that it certainly was - it was just socialism that the rest of of the left didn't like. The Soviet Union wasn't "real" communism or socialism, except that as Tom Wolfe once impolitely reminded "liberals" in the mid-1970s, "On the contrary - it was socialism done by experts!" And now ISIS isn't Islamic. Gotcha.
WRM on Obama's Big Speech: 'A President Surrenders'
CBC Warns Canadians of "US Law Enforcement Money Extortion Program"
Authorities claim it's legal, but some prosecutors and judges have called it what it is: abuse.
In any case, it's a nasty American reality.

...So, for any law-abiding Canadian thinking about an American road trip, here's some non-official advice:

Avoid long chats if you're pulled over. Answer questions politely and concisely, then persistently ask if you are free to go.

Don't leave litter on the vehicle floor, especially energy drink cans.

Don't use air or breath fresheners; they could be interpreted as an attempt to mask the smell of drugs.

Don't be too talkative. Don't be too quiet. Try not to wear expensive designer clothes. Don't have tinted windows.

And for heaven's sake, don't consent to a search if you are carrying a big roll of legitimate cash.
Huh: Palin Family Allegedly Involved In A Brawl
Okay I thought this was a joke at first but it seems to be real. On one hand I get that the Palin are public targets but from initial details this appears to just be snowbillies doing their thing. Note to self: Do not mess with snowbillies.
According to local blogger Amanda Coyne, witnesses at the scene said Palin's eldest son, Track, showed up to the party in a stretch Hummer. He then confronted a man who had previously dated one of his sisters, according to Coyne and another blog called Immoral Minority.

"That led to some pushing and shoving, which escalated somehow to the family being asked to leave the premises," Immoral Minority, reported.

"Word is that Bristol has a particularly strong right hook, which she employed repeatedly, and it's something to hear when Sarah screams, "Don't you know who I am!" Coyne reported.

..."As people were leaving in a cab, Track was seen on the street, shirtless, flipping people off, with Sarah right behind him, and Todd somewhere in the foreground, tending to his bloody nose," a witness told Coyne.

Anchorage police declined to provide details told Immoral Minority that none of the parties involved wanted to press charges. No arrests were made.
According to police alcohol was a factor.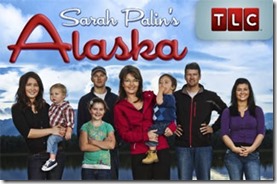 Yet Another Crime of White People: Making Minorities Fat
Most Powerful Russian Revolver Ever?
According to the sign it's a .50 caliber so most likely it fires the ASh-12.7 (12.7x55mm) cartridge used by Russian security forces.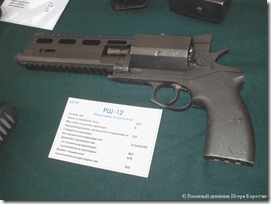 Great Moments in Disrobement for Comedic Effect
A knowledgeable Moron has probably seen many of these and can recall the scenes just from the title. And sometimes the titles alone are entertaining such as SCTV's "Dr. Tongue's 3D House of Stewardesses".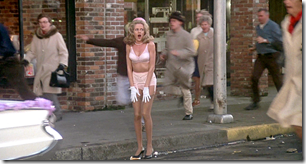 Extinct Snail 'Killed' by Climate Change Returns From the Dead
Well I for one am now concerned about these zombie snails.
Since 2007, the Aldabra Banded Snail (Rhachistia aldabrae) has been the chief poster mollusc of climate alarmists across the globe. That's because - according to a peer-reviewed paper published by an "expert" in the field Justin Gerlach - it was the first extinction directly attributable to climate change.

...The snail - quite handsome by molluscular standards, with a conical shell and a natty, black and reddish-pink go-faster stripe pattern - was recently rediscovered in "dense mixed scrub forest on the coastal fringe of Malabar island, Aldabra Atoll, Seychelles".

This reduces to a grand total of zero the number of species extinctions around the world due to "climate change" - something which will no doubt prove gravely disappointing to global warming alarmists everywhere.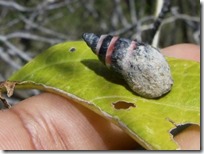 Yahoo group. That is all.
Come on be a smartie and join the yahoo group party! For the children.
And my lo-fi Twitter spew.
Tonight's post brought to you by the picture they want you to forget: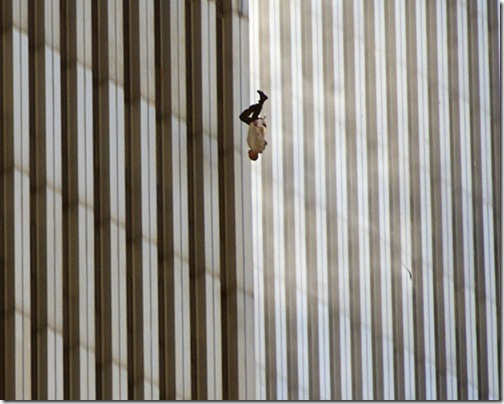 Notice: Posted by permission of AceCorp LLC. Do not taunt happy-fun ball on this day of all days. Open your packets at midnight.

posted by Maetenloch at
10:32 PM
|
Access Comments