« Shock: Social Scientists Determine Conservatives Are Stupid
|
Main
|
Top Headline Comments 9-10-14 »
September 09, 2014
Overnight Open Thread (9-9-2014)
Everyone who follows Obama knows that Obama was lying baldly when he peddled this line to Todd. Although Todd showed no sign of it, Todd himself is a leading example of the knowledgeable observer who knows Obama was lying. And Obama knows they all know he is lying.

One wonders why he would let himself be seen to be lying by all such observers. What is going on here? Here some speculation is required. Obama would prefer to be seen lying by the knowledgeable than admit to a significant mistake or misjudgment in an admission to be heard by all, for this is (at best) a spectacular misjudgment.

I think that Obama's flagrant misjudgment in this case is a defining moment. It is a misjudgment consistent with his 2012 campaign themes in which he declared victory over al Qaeda ("decimated" and "on the run"). It indelibly marks Obama himself as the JV president and he therefore flails away against it.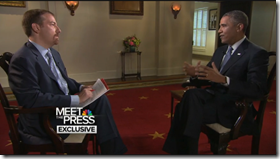 'ISIS' vs. 'ISIL' vs. 'Islamic State'
Well ISIL may be a slightly better translation of their name in Arabic but ultimately I don't really care what particular label we assign to them. Since we're speaking English we just need something that's pronounceable, unique, and not too clunky or awkward sounding. So I like either ISIL or SPECTRE or more preferably ISIS. And yeah that does means a tougher time for people named after certain Egyptian goddesses and fans of Archer. But then that's why they call it terrorism.
The Art of Dressing Like a Lunatic
Okay okay this is from amateur webzine Slate but still it cracked me up starting with the first line:
Last week I dashed into my man-closet and assembled an impromptu promenading outfit. Some people are addicted to SoulCycle; with me it's promenading. I am constantly scanning the horizon for new and better promenades. If you spot any good ones, please let me know.
I'm pretty sure it's all tongue-in-cheek - well mostly sure.
Before exiting my apartment, I took inventory in my fashion looking glass. My outfit comprised the following:

- A snazzily printed pair of swim shorts by Mr. Turk. (The boiling temperature disinclined me toward trousers.)
[long list of carefully chosen random garb omitted here -M.]
Now let's address the topic of pattern, and, while we're at it, allow me to get all anthropological. There are two groups of people on the planet who love bold prints: West Africans and myself.
As soon as I hit the street, I noticed that people were reacting to me in a freaky and unfamiliar way. Very unfamiliar. While the light mockery that might greet an outré or trendy high-fashion outfit is more than familiar to me, this particular reaction was unprecedented. People were cringing. One lady crossed the street. Couples were clocking me and then anxiously nudging each other. Fearful gazes were nervously downcast. Like a volatile despot, I felt the surge of glee that comes from knowing you have the power to scare the crap out of complete strangers. Suddenly it hit me. By dressing like an insane person, I was getting something I'd never had before: some respect.

...As you can see, garnering respect requires, paradoxically, a thoughtful and subtle approach. Do not overdo it. Clowny, street-theater antics-painting yourself gold or riding a monocycle whilst wearing Edwardian attire-will engender contempt rather than respect. And never involve animals. Plonking an iguana on your head or a parakeet on your shoulder just means you are annoying and/or you live in Florida. Trust me. When promenading I run into those kinds of people all the time.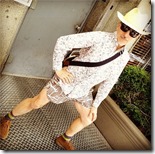 Was a WI Prosecutor's Union-Operative Wife Behind the "John Doe" Investigation of Scott Walker?
It sure looks that way. I can't wait until discovery begins in the counter-suits since the prosecutors don't have immunity for 'investigations' though I suspect many hard drives will begin self-destructing before then.
Now a longtime Chisholm subordinate reveals for the first time in this article that the district attorney may have had personal motivations for his investigation. Chisholm told him and others that Chisholm's wife, Colleen, a teacher's union shop steward at St. Francis high school, a public school near Milwaukee, had been repeatedly moved to tears by Walker's anti-union policies in 2011, according to the former staff prosecutor in Chisholm's office. Chisholm said in the presence of the former prosecutor that his wife "frequently cried when discussing the topic of the union disbanding and the effect it would have on the people involved . She took it personally."

Citing fear of retaliation, the former prosecutor declined to be identified and has not previously talked to reporters.

Chisholm added, according to that prosecutor, that "he felt that it was his personal duty to stop Walker from treating people like this."

Chisholm was referring to Gov. Walker's proposal - passed by the legislature in March 2011 - to require public employee unions to contribute to their retirement and health-care plans for the first time and to limit unions' ability to bargain for non-wage benefits.
Wil Wheaton's Divisive Tweeting Vs. Andrew W.K.'s Inclusive Partying
Republicans are spending a lot of effort trying to scare Americans about ISIS. Probably just a coincidence that there's an election soon.

- Wil Wheaton (@wilw) September 8, 2014
Breitbart News Unexpectedly Randomly Audited by the IRS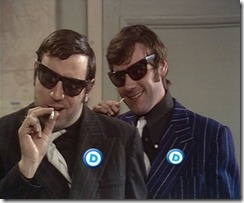 No Change: The Rapes Continue in Rotherham
Despite all the outrage over the revelations of the Jay report the abductions and rapes continue. This happened over the weekend:
Vejuhadin Ghorbani, aged 37, from the Clifton area of Rotherham, was arrested on Sunday - shortly after the three girls returned home.

They were reported missing at 10.20pm on Saturday, leading to a massive police search for the trio.

Ghorbani has also been charged with causing or inciting a child under 16 to engage in sexual activity.

...Ghorbani appeared in the dock during the brief hearing and spoke through an interpreter.
Which leads Tim Blair to suggest a modest proposal:
Two of the girls in this case are just 11 years old. The third is 13. At this point, all vulnerable people in Rotherham should be evacuated and the town then walled off. The children's charity Barnardo's might also require isolation.
The Sad Withering of Britain - Part XVIII
Well first you have the tank problem: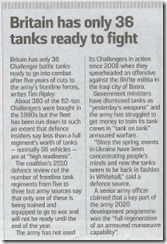 And then there's the problem that the Royal Navy is but a shadow of its former Falklands self. Note that currently the Royal Navy has zero carriers.
Our correspondent notes that the Royal Navy's end strength is about 2/3 that of the United States Coast Guard. But the real problem is human capital: the navy's smaller shipwise, from 85 to 34 major combatants in 30 years, but it's so much smaller in headcount that it can't fully crew its 34 remaining ships.
Of *Course* Jenny from 'Forrest Gump' Is Terrible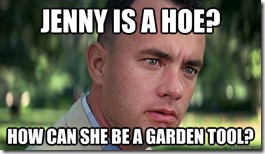 Phil Hartman's Legendary SNL Audition
I could have watched a lot more of - well everything but especially his wiseguy Shakespeare.
The 26 Most Expensive Cars Ever Auctioned
And with modern manufacturing and design I don't see why new car designs can't cheaply emulate some of the same classic body lines. For instance this is a 1957 Ferrari 250 Testa Rossa - why don't more cars try to capture it's looks?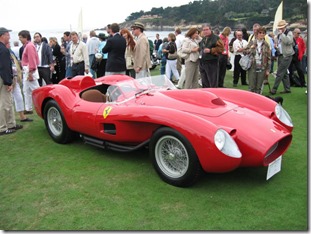 The AoSHQ group. Watch yer cornhole.
Teh Tweet!
Tonight's post brought to you by smart watches: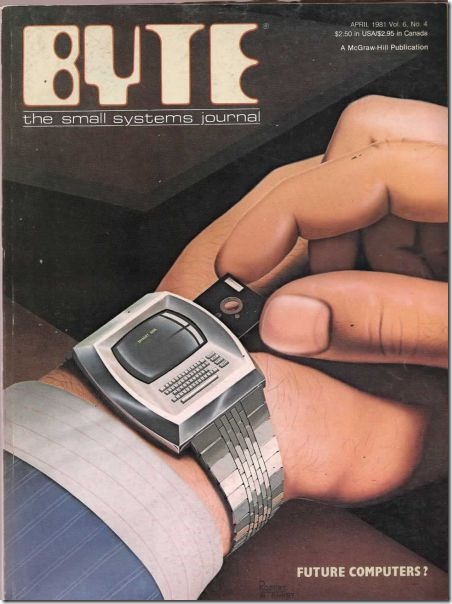 Notice: Posted by permission of AceCorp-PJM Inc. Please throw your hands in the air like you don't care. Otherwise send les tips to Ace.

posted by Maetenloch at
10:36 PM
|
Access Comments