« Monday Night Football
|
Main
|
Top Headline Comments 9-9-14 »
September 08, 2014
Overnight Open Thread (9-8-2014)
That there are angry, bitter misanthropes out there with a chip on their shoulder about having to cook is not significant. What is significant is that this outlook gets taken seriously and finds a home and a ready audience on the left. What's significant is that there is a constituency out there that is ready to complain about each and every basic requirement of human life, to resent the effort of taking responsibility for it, and to denounce as tyranny any expectation that life is supposed to be about work, effort, and striving.

-- Robert Tracinski on Amanda Marcotte's outrage over the tyranny of home-cooked meals.
"It was one of those jolly, peaceful mornings that make a chappie wish he'd got a soul or something."

-- PG Wodehouse in Jeeves and the Hard-Boiled Egg
Following the ALS Ice Bucket Challenge Money
Personally I think the whole ice bucket challenge thing is mostly just stupid attention whoring but then I'm well-known to have a heart 3 sizes too small (mainly due to your planet's weak-ass gravity). But hey if it works, it's not really stupid I guess. But how much of the money collected actually goes to research to cure and treat ALS? Not so much - just 27%.
On the other hand I don't think ALSA should be punished by charity evaluators for having excess cash on hand this year simply due to the wild success of the ice bucket campaign.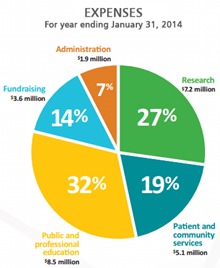 The ISIS Caliphate Starts Acting Like a Real Government
Well they're now offering degrees in Pharmacy at the Caliphate University in Mosul and handing out traffic tickets in Raqqa. Soon there'll be a Ministry of Execution and Education looking to create export opportunities and going on training junkets to Europe.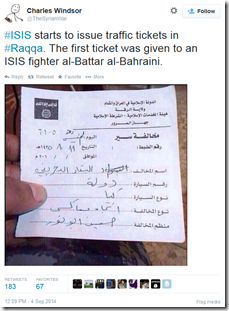 And an ISIS Massacre Survivor Tells His Story
Ali was one of 660 or so Shia recruits to the Iraqi military, who were massacred before even beginning training. The remainder of them are almost certainly in the mass graves carefully plotted by Human Rights Watch, which has taken a break from its usual bashing of the US and the West to take an uncharacteristic look at the human rights record of a radical Mohammedan group.

Ali's story was so chilling that it seems to have shaken even the Times reporters' reflexive support for whoever's most anti-American in international relations.
Boston Blogger Becomes ISIS Media Head
See mom blogging isn't just a waste of time - it can propel you straight into management at a fast-growing startup.
New Jersey: Carrying a Legal Gat is So So Much Worse Than Beating Your Bitch
Democrats Move to Deal With That Pesky First Amendment
It's like what - 90 years old or something?
Undermining Dictatorships Through WiFi
North Korea is having a wi-fi problem in its capital. There, many embassies have taken to installing powerful wi-fi systems that can be easily used by nearby North Koreans. These wi-fi routers are set up so they do not need a password. Many embassies do this on purpose to allow news of the outside world to get into North Korea via an uncensored Internet link (usually via a satellite link).

...This makes the free embassy wi-fi networks so dangerous. There have been several instances of wealthy North Koreans moving to neighborhoods with an embassy wi-fi network just so they, and their kids, could have access to the web outside of North Korea. In particular North Koreans want access to the growing number of Korean language websites, most of them in South Korea.

...North Koreans who can get to these Korean language sites outside of North Korea can use "grabber" apps (many of them available free) to download all the content on a website. This can then be passed around via a USB memory stick. The North Korean government does not like this sort of thing but so far has preferred to avoid international condemnation for cracking down on embassy Internet use.
And anti-feminist icon.
"Women should look good. Work on yourselves. Education? I spit on education. No man is ever going to put his hand up your dress looking for a library card."

-- Joan Rivers
Amazon Drops The Price Of The Fire Phone To 99 Cents
It's a Fire fire sale. So for just 99 cents plus a 2 year service commitment you get a 32GB Fire phone AND a year of Amazon Prime.
But here's Stephen Green's verdict on the fire:
I'm going to go out on a limb here and say that sticking a confusing UI on top of somebody else's OS inside last year's hardware at this year's prices wasn't exactly the smartest thing Jeff Bezos ever did.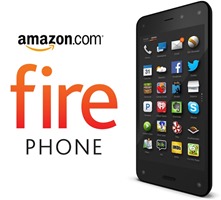 Professor Terguson Explains History
California Blue Whales Rebound From Whaling
And are now at near historical population levels.
Blue whales - nearly 100 feet in length and weighing 190 tons as adults - are the largest animals on Earth and the heaviest ever, weighing more than twice as much as the largest known dinosaur, the Argentinosaurus
That's a lot of petroleum-esque blubber. And note that whales are unaffected by EMP pulses or economic crashes.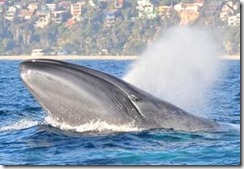 But Daddy I Want To Be a Real Princess!!
Okay challenge accepted.
When Jeremiah Heaton trekked across the desert and planted a flag in an 800-square-mile patch of land between Egypt and Sudan in June, he staked a claim to the area, calling it his "Kingdom of North Sudan." He said he wanted the barren, craggy swath so his 7-year-old daughter Emily could be a princess, and he vowed to start an agricultural center there.
Long live the Kingdom of North Sudan!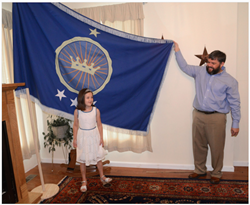 The Yahoo AoSHQ group - it's got electrolytes.
And my twitter thang.
Tonight's post brought to you by the now extinct Nauga: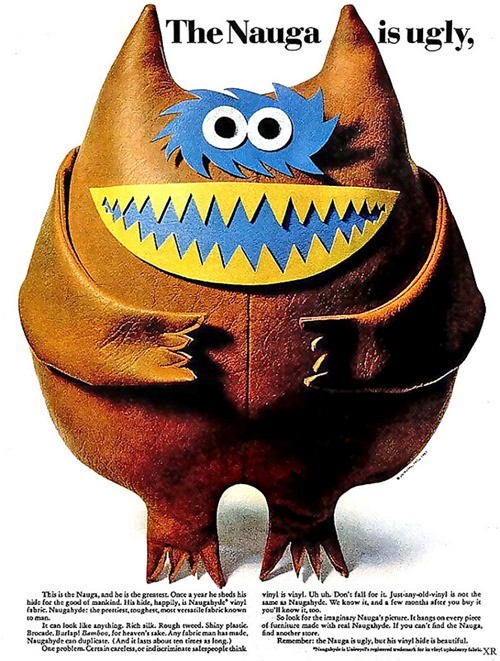 Notice: Posted by authoritah of the AceCorp LLC. Please send tips to grinch99 at gmail. Otherwise email tips to the CT Mafia.

posted by Maetenloch at
10:38 PM
|
Access Comments