« Open Thread - {Niedermeyer's Dead Horse]
|
Main
|
Overnight Open Thread (8-24-2014) »
August 24, 2014
Spaced-Out Challenge: The Dog Days of Summer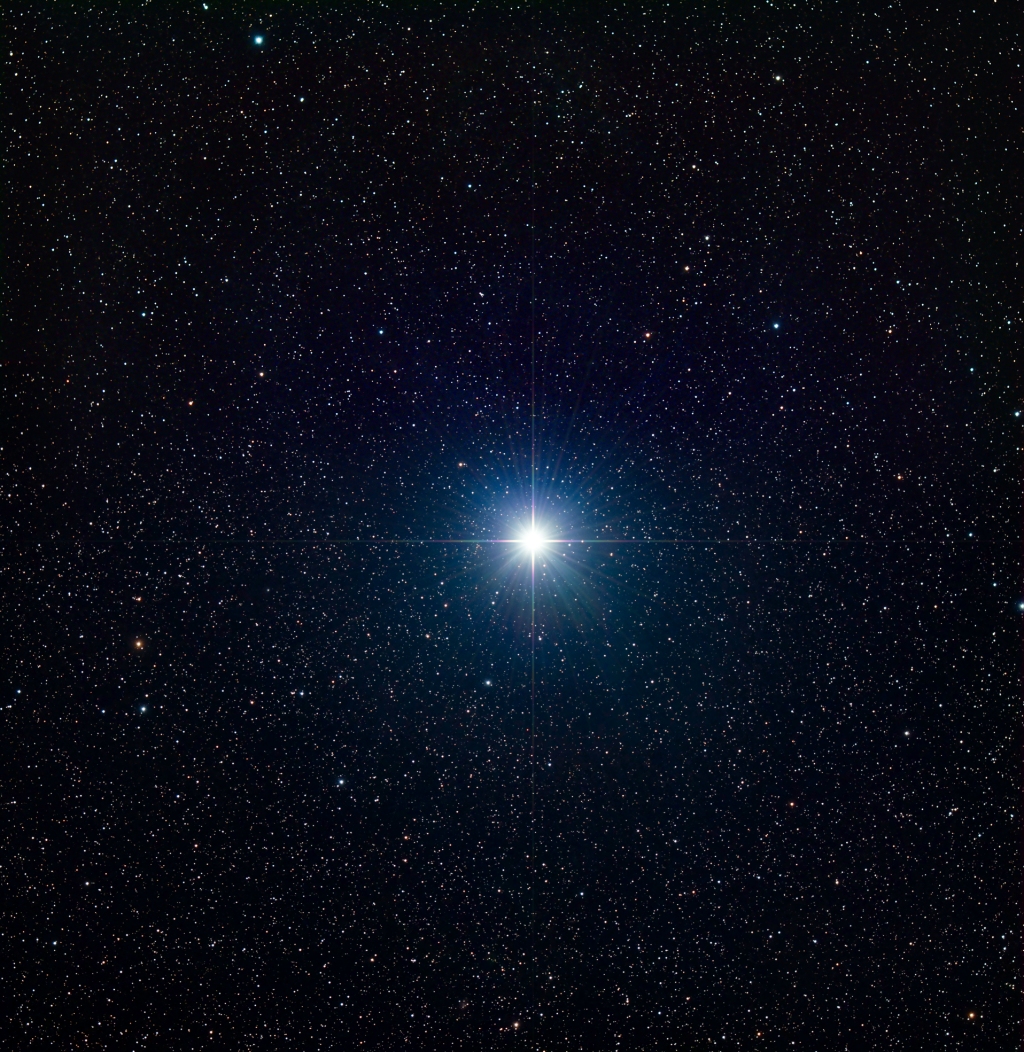 Welcome again to the Spaced-Out Challenge! Whether you have a question about equipment, a new astronomical discovery you want to expand on, or just want to kick back and enjoy the cosmos above, come one come all on our weekly astronomical journey.
This week, I'll show you how the Dog Star heralds the coming Winter, and where to look for a cluster of clusters before dawn.
The Dog Star
Sirius is one of the closest stars to earth, and that proximity along with it's type makes it the brightest visible. It's reappearance in late Summer earned the early August weeks its "Dog Days" moniker, and served a critical reminder to our ancestors that the harvest, and a cold winter, were well on their way, despite the current heat. Going back even further, Sirius alerted the ancient Egyptians of the annual flooding of the Nile. Going back a few millenia, Sirius' reappearance was in late June. Now, most in the Northern Hemisphere get their first glimpse in early August. Depending on your latitude, it has been the second brightest object in the sky for a few mornings, behind super bright Venus.
The August Mornings Warn of Winter
With Sirius' reappearance, the Winter Hexagon, which dominates even urban skies on the coldest nights of the calendar, is in full view. Rolling around it, one finds a host of beautiful objects, all faintly visible to the naked eye from a dark site, and plainly visible in binoculars from the city: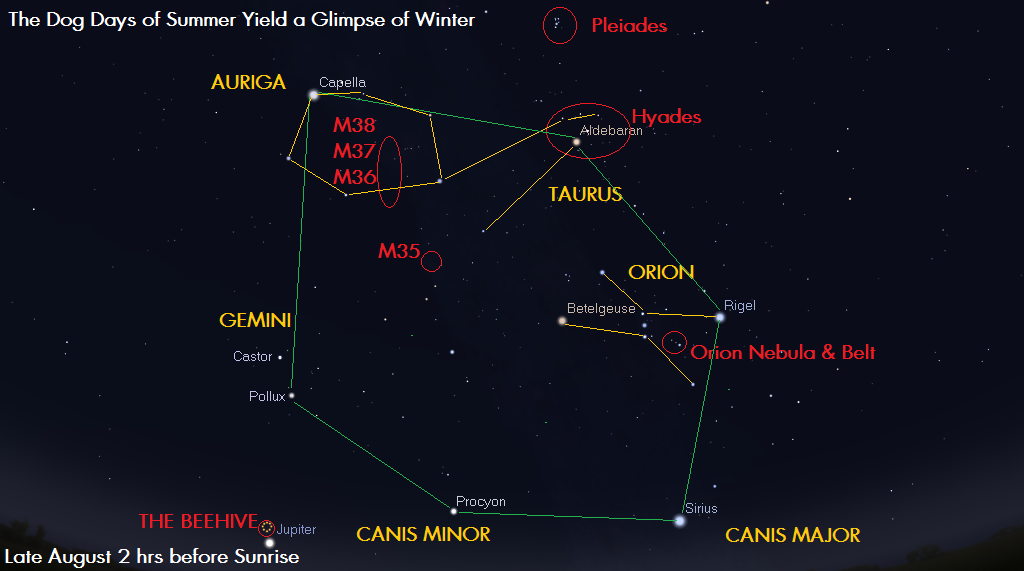 The brightest of these targets, the Pleiades, rises around Midnight, followed quickly by Capella and the clusters of the Charioteer, Auriga, then the horns, bull's eye (Aldebaran) and face (the Hyades cluster) of the Bull, Taurus. The greatest hunter, Orion, follows suit, complete with his beautiful sword and Nebula, joined by the twins Castor and Pollux (Gemini) and the beautiful open cluster M35. Though the full constellations are not yet visible before dawn, the Hunting Dogs (Canis Major and Minor)' brightest members herald the end of the Summer night.
Your Images
Moron Coop sent a few great images over this week of the Dumbbell Nebula and Neptune, taken from his Dallas home. This goes to show that urban and suburban amateurs needn't fret over their brightened skies: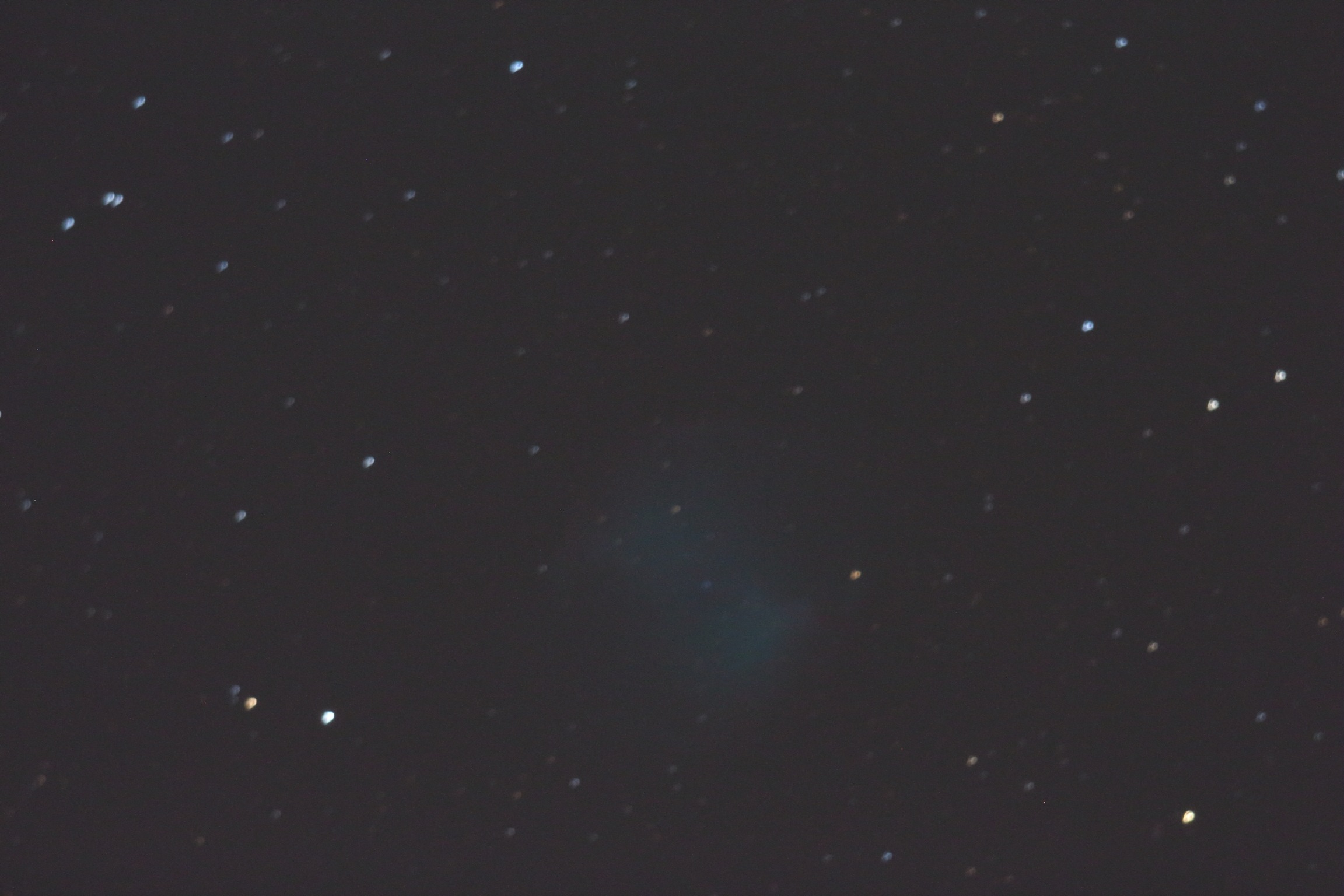 M27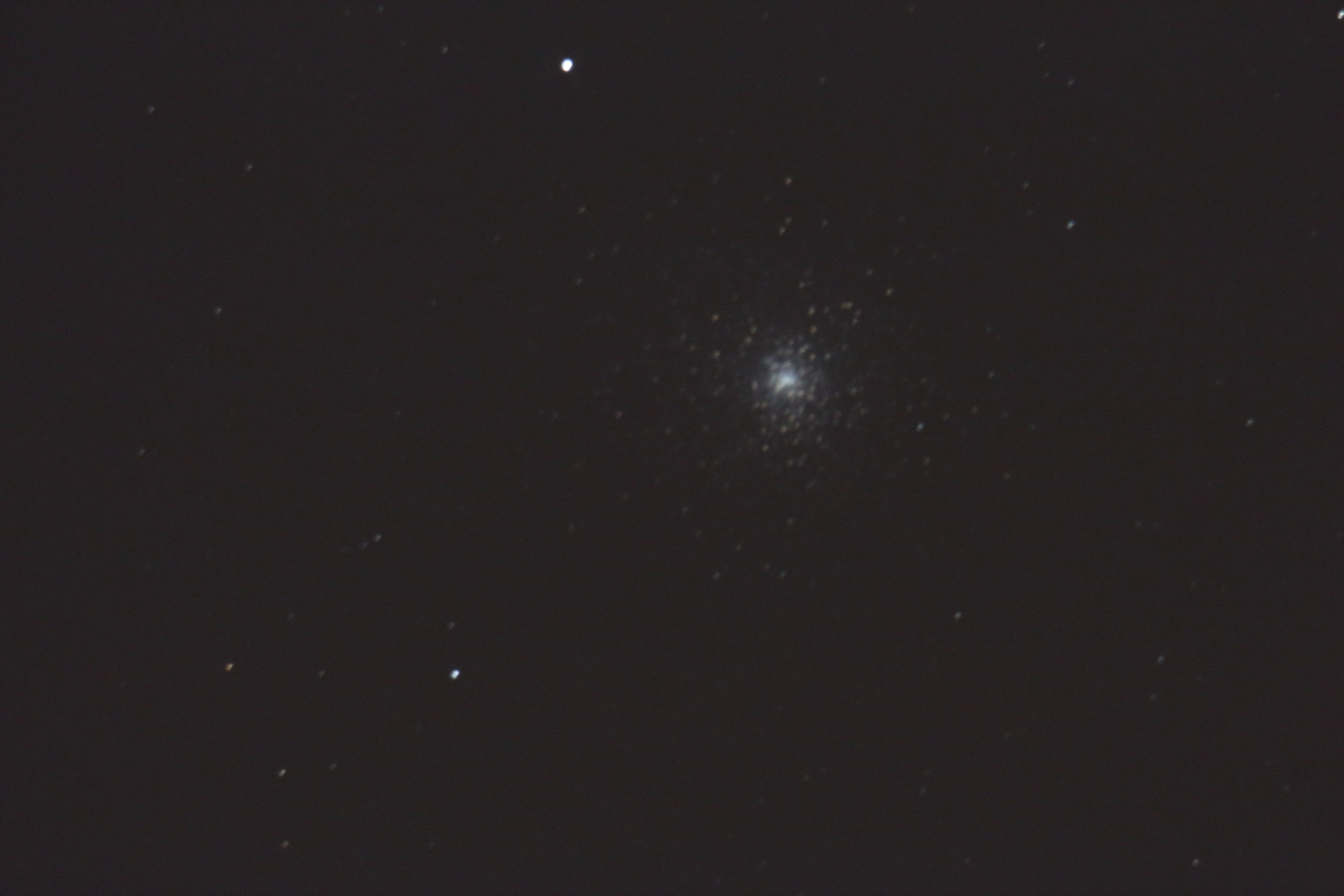 Neptune
***
The full Beginner's Buyer's Guide, our Comet Guide (featuring additional grab-and-go telescopes), and any other edition you're looking for can be found in the master index of all Spaced-Out Challenge threads
here
, but of course you can always inquire about binoculars, telescopes, and all the rest in the comments.
As always, if you have astrophotography, product recommendations, or astronomy news you'd like to see on a future Spaced-Out Challenge, email me at theoneandonlyfinn (at) gmail.com, or tweet me
@conartcritic
.
If you have any more questions about your new optics, feel free to ask below.
Until next time, clear skies to you, and keep looking up!

posted by CAC at
09:53 PM
|
Access Comments