« Evening Dump
|
Main
|
Top Headline Comments 8-22-14 »
August 21, 2014
Overnight Open Thread (8-21-2014)
You Can tell How Smart a Man Is Just By Looking at Him
The team used static facial photographs of 40 men and 40 women to test the relationship between measured IQ, perceived intelligence, and facial shape.

Both men and women were able to accurately evaluate the intelligence of men by viewing facial photographs, they discovered.

...Faces that are perceived as highly intelligent are rather prolonged with a broader distance between the eyes, a larger nose, a slight upturn to the corners of the mouth, and a sharper, pointing, less rounded chin.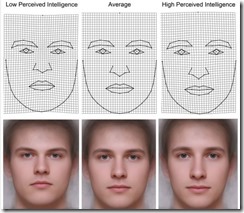 But people weren't able to predict a woman's IQ based on her face.
Another strategy identified by the survey, wearing glasses, appears to be surprisingly effective. Figures released in 2011 by the College of Optometrists, in the U.K., show that 43 percent of the people it surveyed believe glasses make a person look more intelligent.

But you may not need glasses if you're beautiful. A Czech study found that certain facial features-narrow faces, long noses, and thin chins-correlated with both perceived intelligence and attractiveness. Interestingly, men who were considered smart-looking actually tended to have higher IQs; the same was not true for women.

Other ways to signal intelligence without opening your mouth include walking at the same pace as those around you. Subjects in one study rated a person moving faster or slower than "normal human walking speed" as less competent and intelligent. Speaking of incompetence: don't drink in public, at least not at work functions. The perceived association between alcohol and stupid behavior is so strong, according to a 2013 study, that merely holding a beer makes you appear dumber.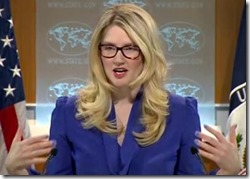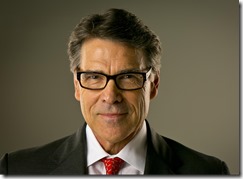 In Harsh Conditions, Men Don't Want a Pretty Face
Tough times call for the sturdy type.
Those are the findings of a new study of men's preferences for female faces in 28 nations. The results reveal that guys are drawn to feminine looks - large eyes, pillow lips and a soft jaw - to a greater extent in countries that are the healthiest.

The reason for this difference isn't clear, but scientists suspect that evolution may drive these attractions, at least subconsciously. Men in harsh conditions may have a better chance of fathering children who survive if they mate with a woman who can hold on to resources, said study researcher Urszula Marcinkowska, a doctoral candidate at the University of Turku in Finland.
"We're Gonna Bash That Pretty Face in, You Fucking Whore!"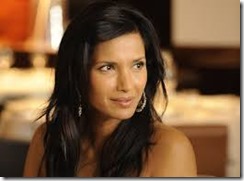 The 40% Who Are Ruining America
The latest Reason-Rupe poll finds that when it comes to kids and their trophies, 57 percent of Americans think only the winning players should receive them. Another 40 percent say all kids on a sport team should receive a trophy for their participation. [Emphasis mine, because ew.]
And the poorer, less educated, and younger you are, the more you think everyone should get a trophy.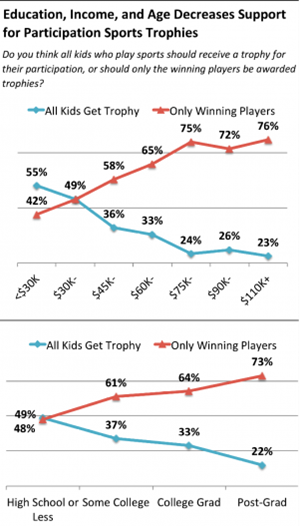 Clapter = applauding instead of laughing.
Clapter is the death knell of comedy, a sure sign that one is reinforcing preconceived notions rather than challenging prevailing norms. But clapter reigns supreme. In the age of Obama, there are a ton of comedians who have prospered by getting the audience to cheer. And there's a whole separate set of comedians who have prospered by simply going along to get along. Every time I think about humor in the age of Obama, I return to this horribly disheartening line from Between Two Ferns creator Scott Aukerman, who had been asked if Obama pitched jokes for the bit: "I don't think the president has to pitch jokes, he just says jokes and we enjoy them."

That's not the attitude of a comedian. That's not the attitude of someone who is using humor to help create insights into the human condition or shine a light on the absurdity of our daily life. That's the attitude of a court jester.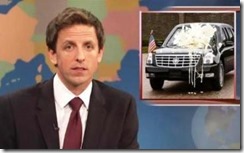 More on the Confiscation of Bagpipes
Can You Drive a Car, Follow Simple Directions?
Then you could be a Top. Man or Top. Woman in the current US government.
An Israeli Game-Changer Against Hamas?
Something very, very big happened in Gaza last night: Israel assassinated three of the highest ranking Hamas leaders. Dayenu. But the enormously skillfully strike, which could have been achieved only with extraordinary knowledge, reveals something that should strike a shattering blow at Hamas: "The killing of the three constituted an indication that something in the intelligence discipline at the very top of the Izz ad-Din al-Qassam Brigades has cracked."
One of the Oddest Aviation Ideas Ever: The B-36 'Peacemaker' with a Parasitic Jet Fighter
Take the largest mass-produced piston engine aircraft ever made and attach possibly the world's smallest jet fighter.
If You Serve It, Will They Eat It?
You can offer kids healthy food, but you can't make them eat it. Just like adults.
According to data from the School Nutrition Association, the number of full-price lunches purchased fell by 10.4 percent between the 2011-12 and 2012-13 school years. Kids apparently decided that if their schools were going to make them eat arugula, they would bring potato chips from home instead.

"We've looked at participation rates by menu day," says Angie Gaszak, a nutrition specialist in the Saint Paul, Minnesota, public schools. "On days that we're offering a turkey hot dog, a cheeseburger, or pizza, those are our higher-participation days." On the days she serves an adventurous ethnic dish? "Those are our lower-participation days. That's when the kids with paid lunches are choosing to bring their own lunch."

This is no different from what adults do-claiming to want healthy food but not eating it. McDonald's CEO Don Thompson admits that the restaurant chain's salads make up just 2 percent to 3 percent of sales.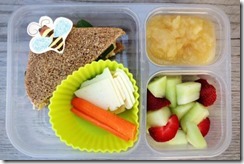 Wait - Salt Isn't the Silent Killer?
Yes, no, maybe, possibly, we don't know. I suspect a genetic component is behind a lot of the contradictory studies.
8 Mind-Blowing Facts That Some Men Apparently Don't Know About Women
Eh. Most of these seem pretty well known to men or not really true.
TV couples that would never happen in real life.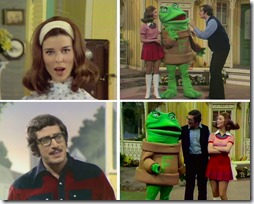 Well except that this one did and they're still married today.
Why I Inspect My Vagina Every Day
Because squatters and hobos?
Yahoo group. That is all.
Come on be a smartie and join the yahoo group party! For the children.
And my lo-fi Twitter spew.
Tonight's post brought to you by one of Jay Leno's garages: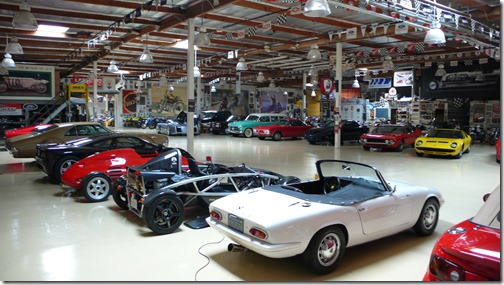 Notice: Posted by permission of AceCorp LLC. Do not taunt happy-fun ball. ˇCoraje!

posted by Maetenloch at
10:40 PM
|
Access Comments