« Hey We Should Really Pass That Cornyn-Cuellar Compromise, STAT
|
Main
|
Top Headline Comments (7-24-2014) »
July 23, 2014
Overnight Open Thread (7-23-2014)
First a little mood music...
The Dave Brubeck Quartet - Jazz Gehort und Gesehen in Germany
30 minutes of cool jazz awesomeness from their 1960 tour.
Nor do you ever have to lie in bed and watch some mawkish film about Nelson Mandela or one made by Michael Moore. (They don't think you're demented because you'd rather watch Die Hard.) And right-wing women never think that leaving the toilet seat up is a passive-aggressive act of patriarchy.

-- Cosmo Landesman in The Lust That Dare Not Speak Its Name
Quote of the Day II - Cause Racists Gotta Racify
For the record, all the "villains" on Thomas and Friends are the dirty diesel engines. I'd like to think there was a good environmental message in there, but when the good engines pump out white smoke and the bad engines pump out black smoke - and they are all pumping out smoke - it's not hard to make the leap into race territory.

-- Tracy Van Slyke of the Guardian who's unclear on the difference between steam and smoke among many, many other things.
The 'Lone Soldiers' of the IDF
Before this war, I'd never head the phrase "lone soldier," although the concept is not new to me. A lone soldier is a person who does not live in Israel, but who travels to Israel to volunteer in her military as she fights for survival. Indeed, I knew an American who, in 1973, traveled to Israel and ended up being in one of the first tanks in the Golan. Nice guy and a very decent human being.

Currently almost 2,000 lone soldiers are serving in the IDF.

The fact that they are not Israelis has not kept these lone soldiers out of the fight. The grandson of Rite Aid's founder was wounded, although thankfully this brave young man, who walked away from extraordinary riches into great danger, will recover. Sadly, neither Los Angeles native Max Steinberg, 24, and Texan Sean Carmeli, 21, will ever return home.

To die far away from home is a terrible thing, especially for the family and other loved ones left behind. The Israelis, fully cognizant of this tragedy, as well as grateful for the gift of people who donate their bravery, skills, energy, and heart to Israel, have hastened to repay the favor that Steinberg and Carmeli did for them:

With no family members nearby, there were concerns that the lone soldiers' funerals wouldn't be well attended, according to the Times of Israel. But 20,000 Israelis came to Carmeli's funeral on Monday, and 30,000 attended Steinberg's funeral Wednesday. Breitbart notes that the large attendance is especially remarkable considering that the constant threat of rocket attacks on Israel makes traveling and gathering in large crowds very risky.

There is something about dying with honor that is just incredibly heart-wrenching. I'm leaking tears all over my keyboard here.
Meanwhile the self-loathing Slate editor, Allison Benedikt, thinks Max Steinberg was just a patsy of Zionist propaganda.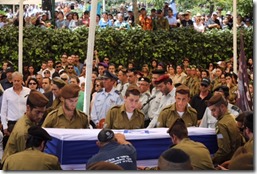 Chutzpah: Pro-Palestinian Activists Using Pictures of Palestinian-Slaughtered Jewish Family As Evidence of Israeli Atrocities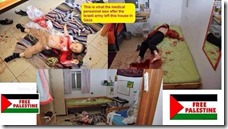 Get Ready For a Bunch of FAA Hard Drives to Crash
Apparently Congressional inquiries cause this.
Heh: Sight-Impaired Hillary Still Not Cleared to Drive
Of course she hadn't driven a car for 20 years before her 2012 head injury either so it hasn't been a big change to her lifestyle.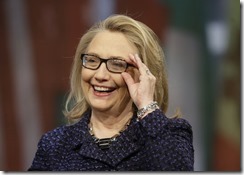 The TSA Wants More of Your Money
Despite having caught a grand total of 0 terrorists in over a decade of existence.
A security fee that the government charges airline passengers more than doubled on Monday, from $2.50 to $5.60.

Lawmakers last year approved an increase in the fee, which is tacked onto the cost of airplane tickets, as part of a budget agreement.

Additionally, passengers will be charged twice if they have a layover for a connecting flight..
So now pretty much every flight will cost us $20 more for the same old existing security theater.

Modern Times: Kid Rock Has Been Ordered To Turn Over His Glass Dildo In Insane Clown Posse Case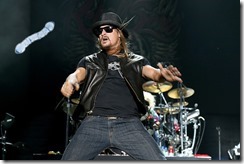 The Group knows what you did.
Tonight's post brought to you by that damn brain: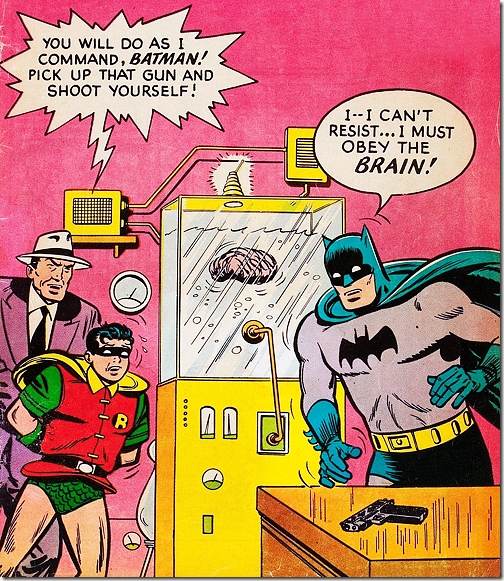 Notice: Posted by the People's Revolutionary Council of AoSHQ. Please report hooligans and saboteurs to comrade maetenloch at gmail. Otherwise send tips to comrade lauraW.

posted by Maetenloch at
10:25 PM
|
Access Comments