« Wednesday Morning Open Thread
|
Main
|
Obama: Now I'm Not Bothering to Watch the News, Either »
July 23, 2014
The Curious thing about the Scratched Hard Drive [krakatoa]
The latest scraps from the IRS aren't much better than the first few courses we've been presented.
I'm not speaking as a current computer tech. Those days are long past, and now it's just a hobby. But I do have some relevant experience in all this.
I can only assume they are talking about one of the hard drive "platters" being scratched. This would be the actual disk or disks within a hard drive case. The pretty shiny disks you see here are the platters: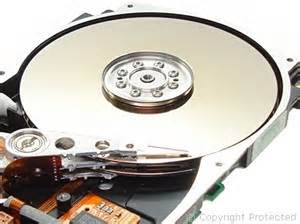 That tri-claw looking armature at the bottom of the platters is the read/write arm. Its heads hover close to the platters, but should never touch them.
Assuming there was a scratch, there are pretty much only two ways such a scratch could occur.
One - A malfunction of the drive caused the read/write head(s) to come in contact with the platter.
This isn't an unheard of event. I've had a couple drives die this way.
The alternative scenario is that the HD was violently abused. And by violently, I mean high G's. Like throwing it off a several story building. All hard drives in production for at least the last, what, 10 years?, have automatic protection mechanisms that lock the read/write head(s) and the platters in place when power is absent, specifically to prevent HD damage in the event you drop the drive.
If the power is on, say Lerner and her email best friends were all just playing catch with their laptops in the IRS executive lounge, there is still active protection in the way of accelerometers built into most drives to sense excess G's or vibration, and park the read/write heads.
In either case, a scratched HD platter wouldn't result in a complete loss of data. This would be nearly impossible, given the simple physics of the device. You don't change the orientation of all the ones & zeroes on a thin sheet of ferromagnetic material by scratching one part of it, any more than you could change the orientation of a magnet by nicking it with your snuff spoon.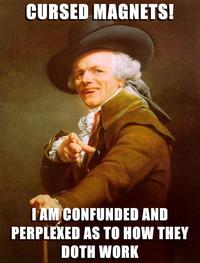 To put it in terms most anyone who has burned media to a CD or DVD ROM:
You know when you have a scratched CD/DVD, and it reads fine up until the point it reaches the scratch?
At that point, depending on the scratch, you may either hear gaps in the music, or the video pixelates or otherwise distorts.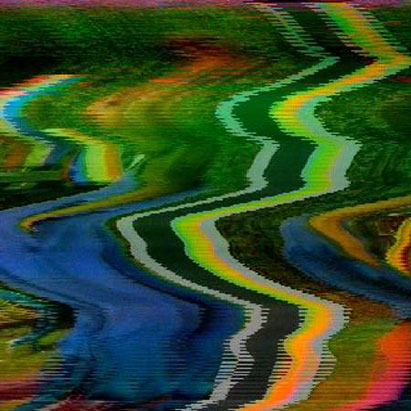 80's flashback, anyone?
If the scratch is right at the beginning of the burned data, it generally won't play at all.
You look at all that shiny surface around the scratch and just know most of your tunes and/or pr0n are still there, if only you had the means to get to it.
It is pretty much exactly the same thing for a hard drive. The difference being that while you can use a software application to recover your data from a scratched CD/DVD, you generally need professional (and expensive) help for hard drives that have lost control of their read/write heads.
And here is where we get to what I find curious about this latest chapter in Lois Lerner's Hard Drive Apocalypse.
So far as I've ever known, the only way you could possibly determine that a platter was scratched is with a physical examination of the disk. Certainly you could guess a scratch exists if you heard a mechanical clicking sound indicating the read/write heads were contacting the disks, but without taking the case apart, you wouldn't know for sure.
This examination could only occur if you had the specialized tools to take apart a hard drive case, generally a small star-head drive. It's conceivable enough their techs might have the tool, but what is inconceivable is that they would use them in this case.
Why? Because the only time you open a hard drive case is inside a cleanroom, presuming there is an intent to recover data.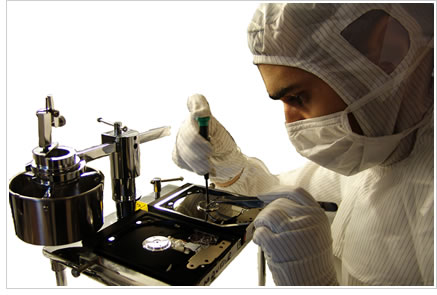 Generally speaking, the only people using these tools in this way are the manufacturers of hard drives, or those who are in the business of recovering data from hard drives.
So I suppose what we could be hearing is that a recovery effort was made by data recovery personnel, those people noted a scratch on the platter, but no further attempt was made to recover the drive (although data would almost certainly be recoverable).
But that isn't the story the IRS is selling, is it? This latest story is that their in-house techs identified a scratch and recommended it be shipped out of house for a recovery effort, and then, oops, into the shredder it went.
This just seems like another red herring. Their in-house techs should never have been dicking around with the physical innards of a hard drive. If they were, they should seriously reconsider their capacity for tech work (or better yet, have that capacity reconsidered by their bosses... I know, never gonna happen).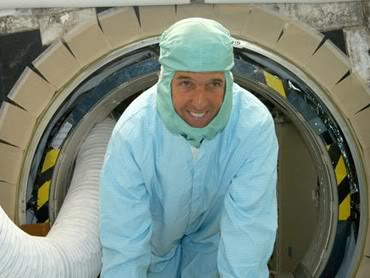 Degauss -- eet eez French for recover, mais non?
There is simply nothing believable in this, or any of their stories so far. Each one seems to be an attempt to walk back the most ridiculous aspect of the previous lie, but only ends up adding another layer of implausibility to the whole twisted web.

posted by Open Blogger at
09:50 AM
|
Access Comments